BY FERRY
Kalymnos has very good boat connections with most islands in the Dodecanese, especially with Kos and Leros. Like many other islands in this part of the island world, the boat traffic is dominated by hydrofoils of various kinds, they are twice as fast, and twice as expensive as regular ferries. Luckily there are also regular ferries running to Kalymnos, though nowhere near as often as hydrofoils.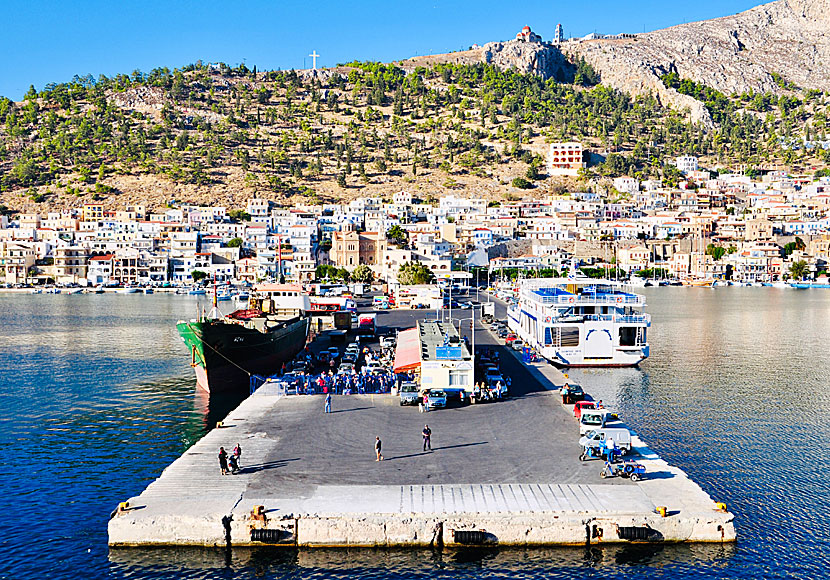 Then of course there is also Nisos Kalymnos, a small car ferry which has its home port on Kalymnos. Nisos Kalymnos ply the route Astypalea, Arki, Agathonissi, Leros, Lipsi, Patmos and Samos (Pythagorion).
Another local boat run to Mastichari in Kos, and to Xerokampos in Leros. All ferries call at Pothia, except the local boats which start out from Myrties.
Ferry timetable for Kalymnos »