To discover Kalymnos independently with a scooter or car is a great pleasure. The traffic is certainly busy, bordering to crazy, in and around Pothia, but in other parts of the island it is light. Some distances belongs to the most beautiful you can imagine.
For example the distance between Massouri and Emporios, which is one of the most beautiful distances that I've driven; the road winds like fish hooks and the mountains above are rugged, high and majestic. Another just as beautiful distance is the one that goes from Arginonta to Vathy and Rina. Do not miss it. Another fantastic distance is the one that goes to Palionisos.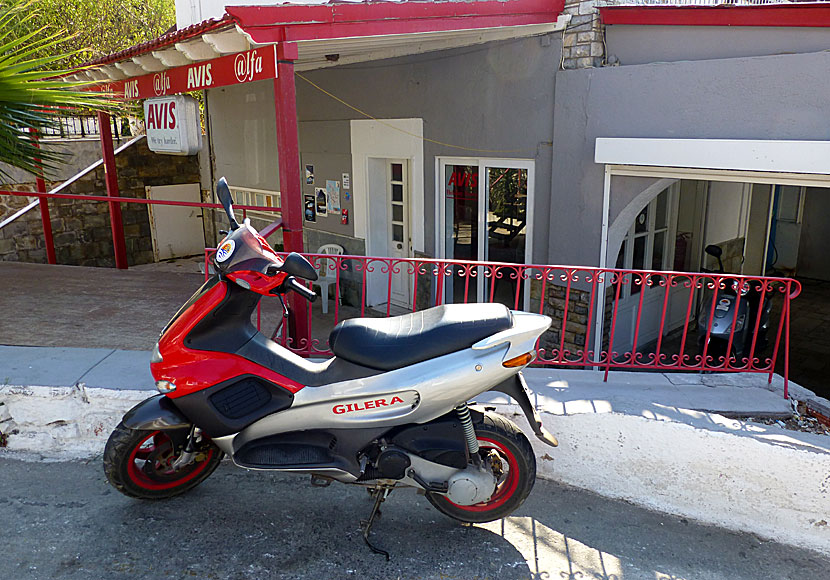 BY SCOOTER AND CAR
Cars and scooters are available for rent in the major tourist resorts, like Myrties and Massouri, as well as Pothia. I can heartily recommend AVIS in Myrties where Swedish Katarina works. Katarina is extremely serious, and super friendly. AVIS rent out both scooters and cars, and also has a office in Massouri.
BY BUS
With the local bus you can get around almost the entire island. The buses starts out from Pothia and runs to Chora, Elies, Kantouni, Platys Gialos, Myrties, Massouri, Rina, Emporios and Vlichadia.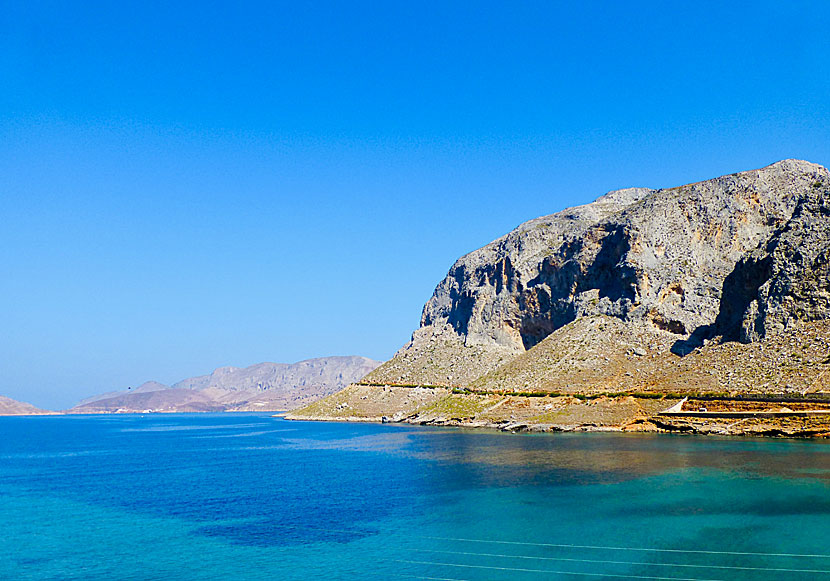 Part of the beautiful road from Massouri to Emporios, via Arginonta.