Xerokambos is a small fishing village with low-key tourism in the south of Leros. The buildings in the village are thinly scattered and there is no real centre. The beach is pretty okay, but nothing you run like mad for. There are tavernas and rooms to rent, and a huge football field with a grandstand.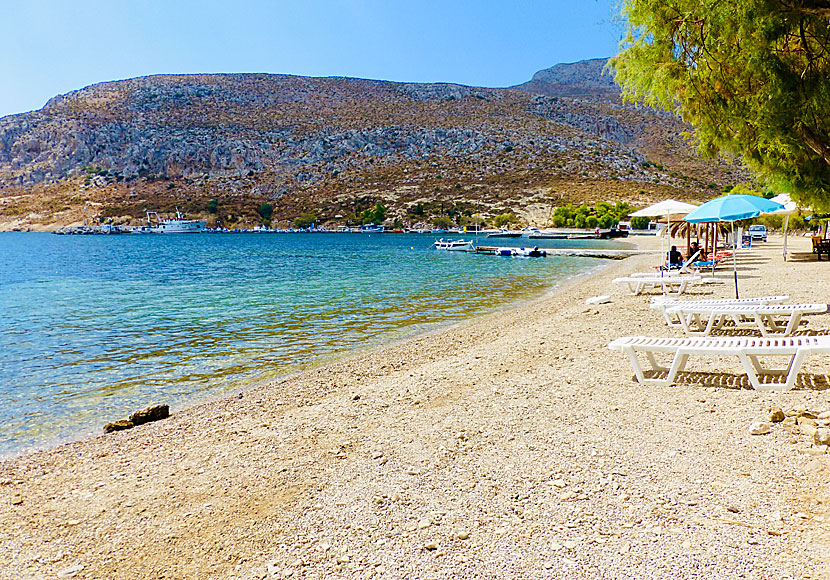 Xerokampos is located very near to Kalymnos, in fact it is so near that you could swim there. Luckily, you do not have to swim since there is a boat from Xerokambos to Myrties on Kalymnos. The picture to the right is taken from Paleokastro, or the Castle of Lepidon, above Xerokampos. Only ruins remain, and there is not much to see, in my opinion, but the view of the bay is beautiful. However, do not miss the cute little church of Panagia Kavouradena.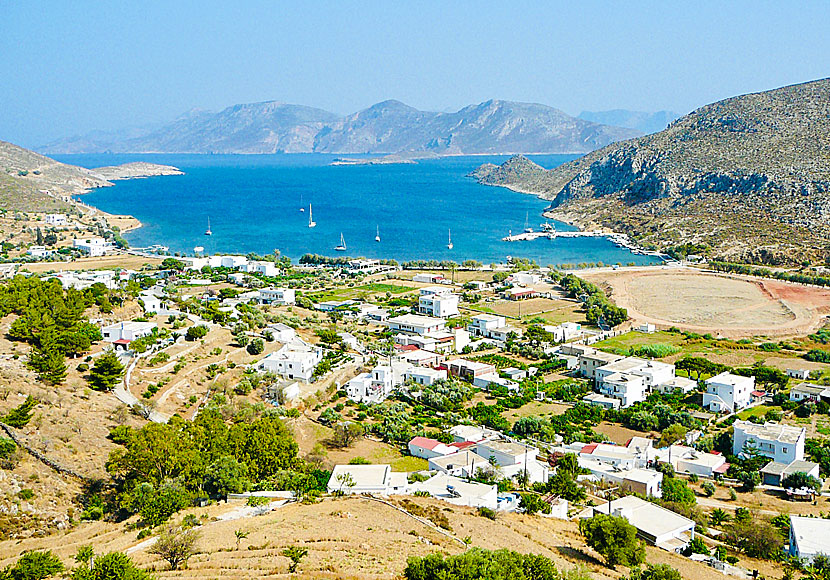 View of Xerokambos. Kalymnos in the background.