Close to Nikos Taverna in Chora is one of the entrances (the other entrance is a little further away) to Kastro: the village in the village. Kastro means castle, and a Kastro was built on almost all Greek islands when pirates ravaged the Aegean Sea.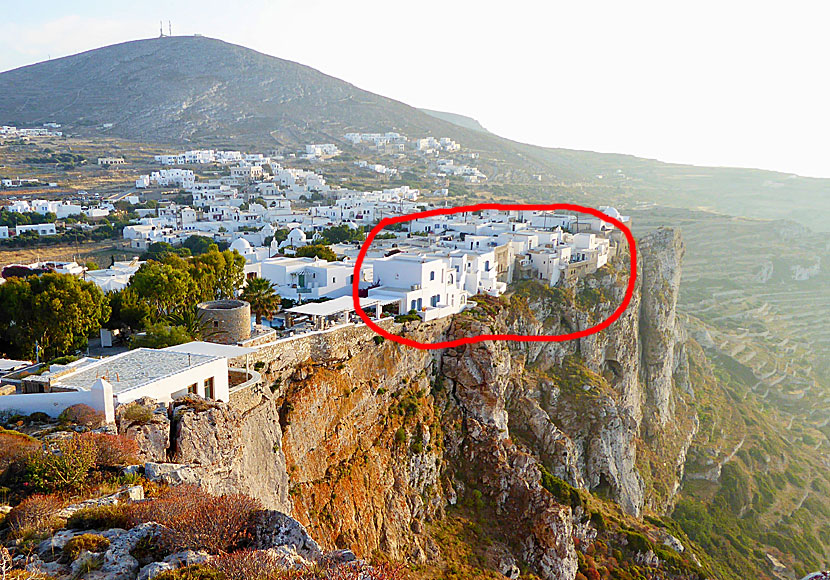 Kastro is located at the cliff edge where I have marked in red.
They were built mostly on a rock far from the sea, often in places with unobstructed views in all directions in order to detect intruders. The dwelling houses were part of the defensive wall, usually there was only one entrance; windows and doors faced the inside. When the pirate attacks stopped, the people moved closer to the sea or built houses outside Kastro.
Kastro in one direction.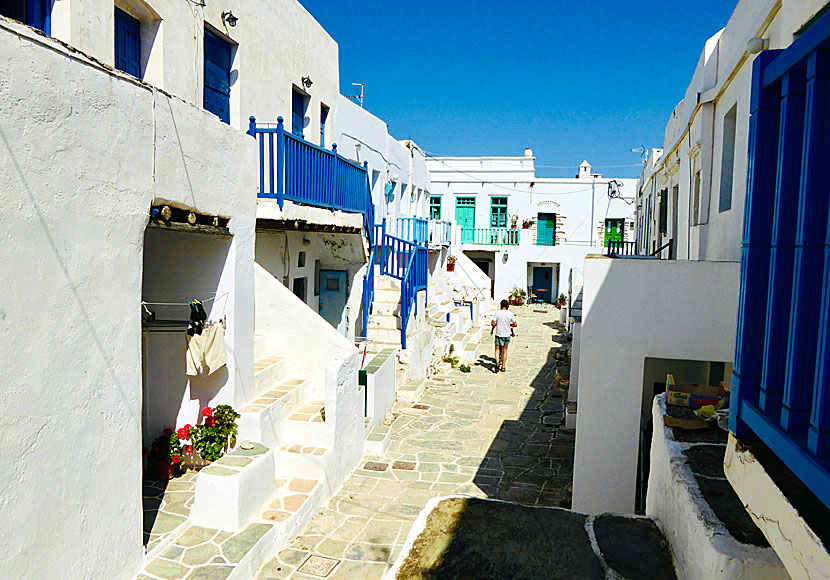 Kastro in the other direction.
Today, there are few inhabited "Kastros", many are in ruins, or are uninhabited. The best preserved and inhabited are the ones on Antiparos, Kimolos and Sifnos, together with the one on Folegandros. The archipelago's most impressive Kastro stands on Astypalea - but no people lives there. Only cats.