Astypalea's main attraction is the mighty fortress Kastro which guards the villages of Chora and Pera Gialos. The Kastro at Astypalea was built in defence of pirates during the Venetian occupation. In the past, there was a "Kastro" on many islands, but unfortunately most are today ruined and uninhabited. The best preserved are today on Antiparos, Folegandros, Kimolos, Sifnos, and here on Astypalea.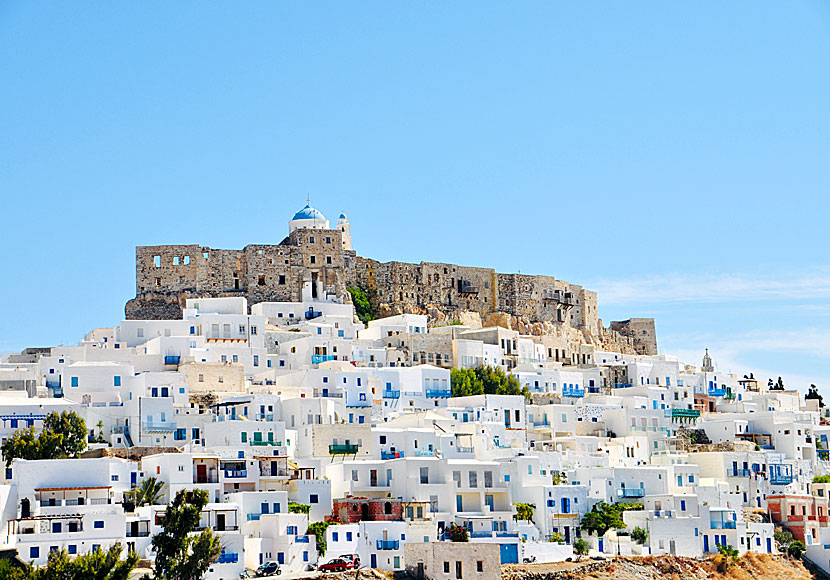 Chora and Kastro on Astypalea.
The Kastro on Astypalea is the most impressive of Greece's old castles. During the day the fortress shines white with sunshine and in the evening it shines like a diamond of the spotlights. It's just awesome. Today no one lives in Kastro, the last inhabitant moved in 1948, but at the beginning of the 20th century as many as 300 people lived here.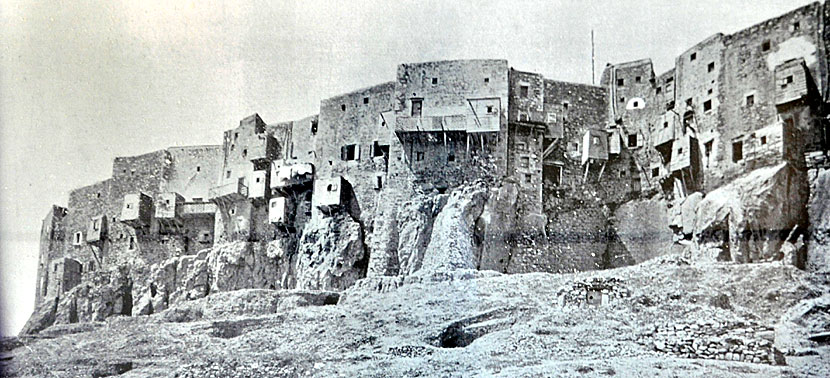 Kastro when the castle was inhabited.
It costs nothing more than sweat and tears to enter Kastro and the view of the sea, Chora and Pera Gialos is stunningly beautiful. There is really nothing to see inside Kastro itself, it is the view that makes the fortress worth visiting. Kastro is open between 09.00-20.00. Do not miss!
Here are a bunch of pictures from Kastro and the beautiful views.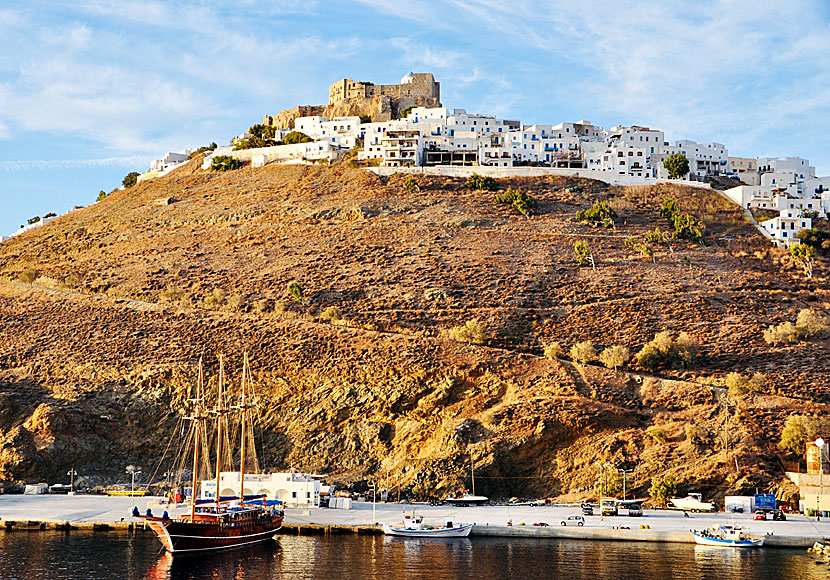 Kastro seen from the port of Pera Gialos.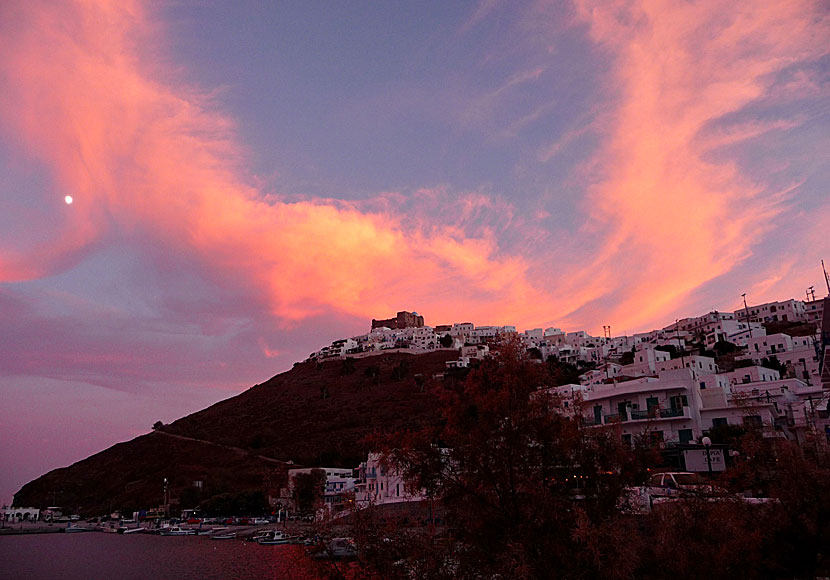 Pera Gialos, Chora and Kastro in the evening.