I might as well say it all at once: Do not go to Folegandros during peak season without booking a place to stay in advance. However, if you take a chance, I can almost promise that you have to sleep outside or to take the next ferry from the island.
The prices are slightly above average, but it is possible to find cheap rooms too. The standard is generally higher than on similar islands, in Chora are several examples of hotels with exclusive - not to say luxurious - standard.
Many who have not been to Folegandros usually ask where it is best stay: Chora or in the port of Karavostasi. The answer depends on what you want to be close to: the evening life in Chora, or the beaches in the port. I prefer to stay in Chora, which most do, but you are not stranded if you choose to stay in the port, the bus trip to Chora does not take many minutes. There are also hotels and pensions in Angali and Ano Meria.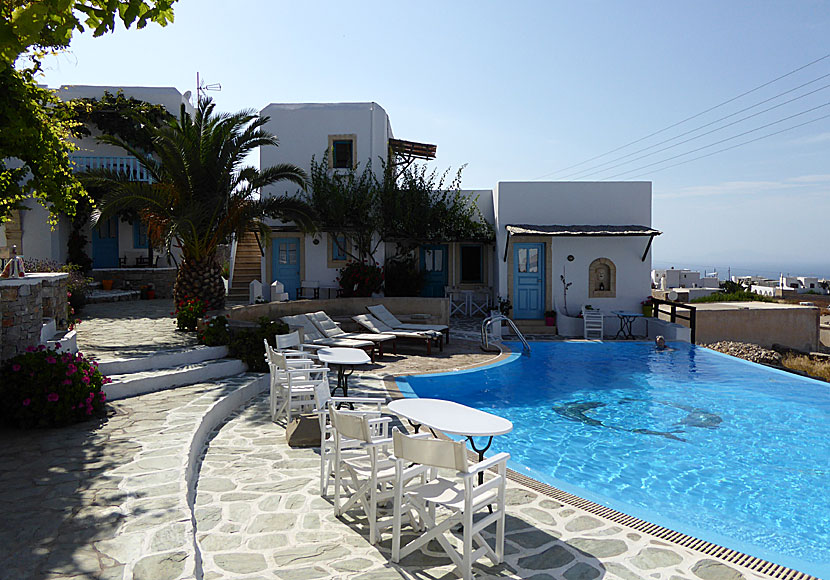 We usually stay at Ampelos Resort in Chora.
Hotels in Chora.
Book other hotels in Chora here »
Hotels in the port.