In Kastro is a small archaeological museum that offers some exciting things. Surprisingly, there are at least as interesting things to look at in the alleys: Roman sarcophagus, amphorae, Venetian coats of arms, and what is most special is that some of the dwellings are propped up by ancient columns. It is as if the village were a part of the archaeological museum. Kastro's alleys are also full of drowsy cats lying half asleep at the unique balconies which forms a roof over the alleys.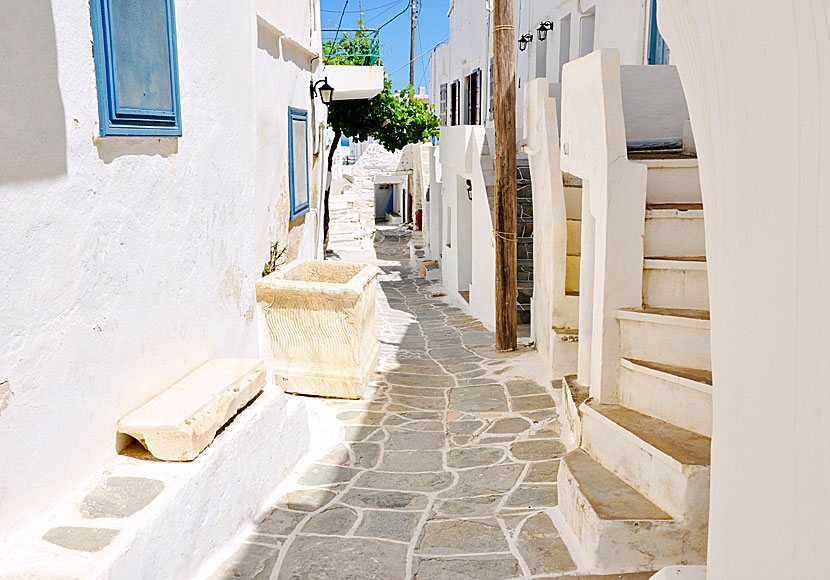 One of the many cozy alleys in Kastro.
The village has several tavernas and a few trendy cafes playing beautiful music and offering breathtaking views. In my opinion, the best taverna is To Astro from where you have great views of the beautiful valley. The food is superb and the owners are super nice.
To the right of Kastro is the old fishing boat port of Seralia where there is one taverna, a few fishing boats and a small pebble beach that is good enough if you just want to go for a quick swim. Below Kastro lies the beautiful chapel of Efta Marytres with its bathing-place with rocks.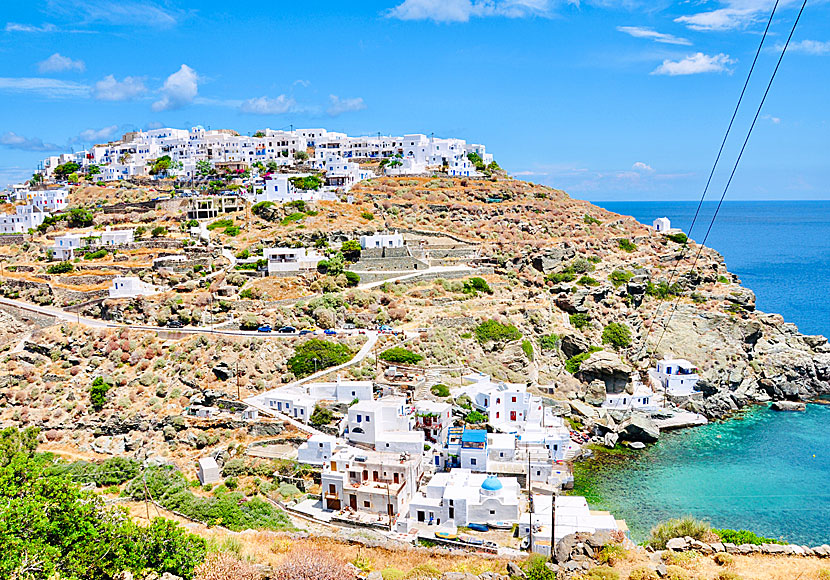 Kastro and Seralia.
ACCOMMODATION IN KASTRO
If you want to stay in Kastro, you can choose between standard rooms and some luxury accommodations, including a restored windmill.