Kastro, within a modest walking distance (3 km) from Apollonia, is the most beautiful and most scenic village on Sifnos. I gladly stick my neck out and select Kastro to be one of the finest villages throughout the Cyclades.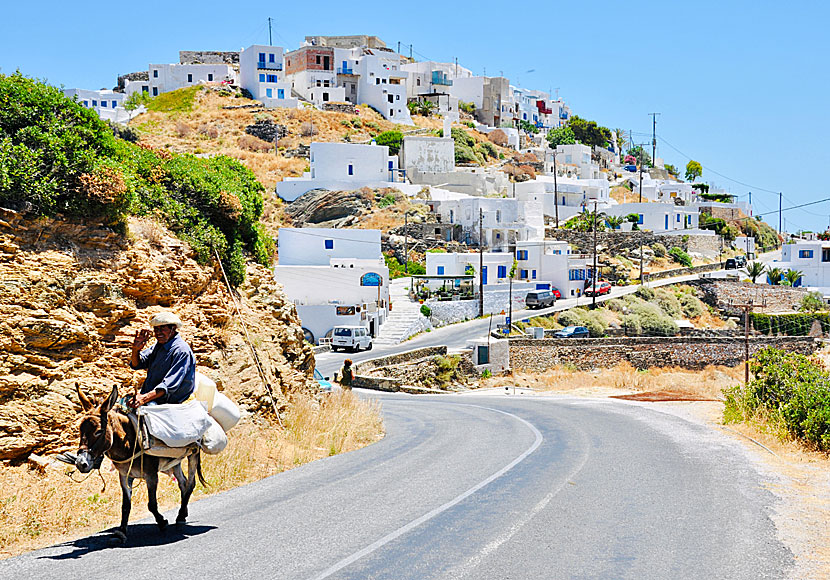 Kastro from the road that goes to Apollonia.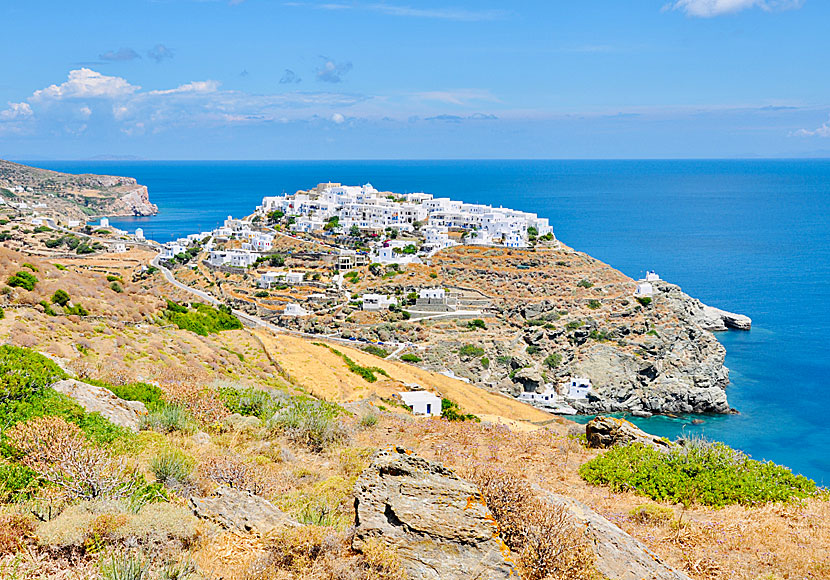 Kastro seen from a hike that begins in Faros.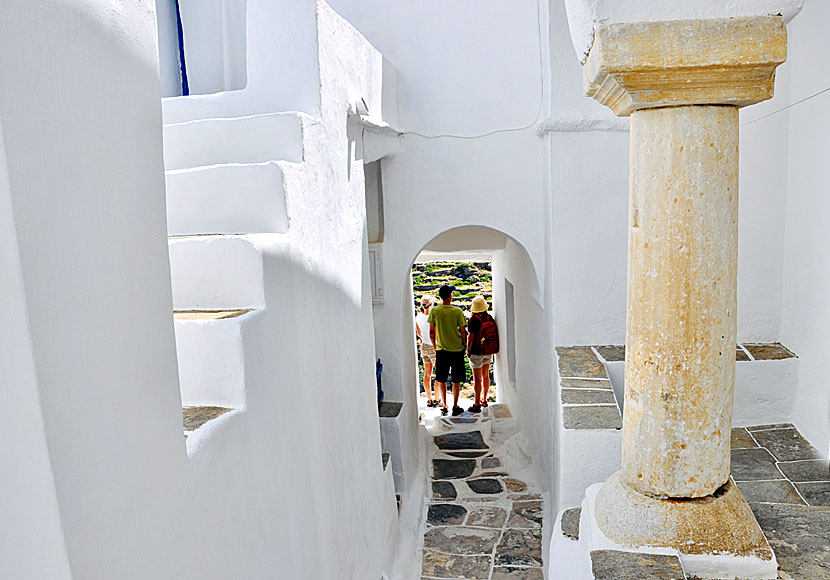 One of the entrances to Kastro.
Thanks to its strategic location, Kastro has been inhabited since prehistoric times. The village was built on a hilltop and it was a piece of cake to discover possible enemies. From the beginning there were only the castle, and it gave the village its name (Kastro means castle). Today, most of the original castle are in ruins, but several houses are being restored.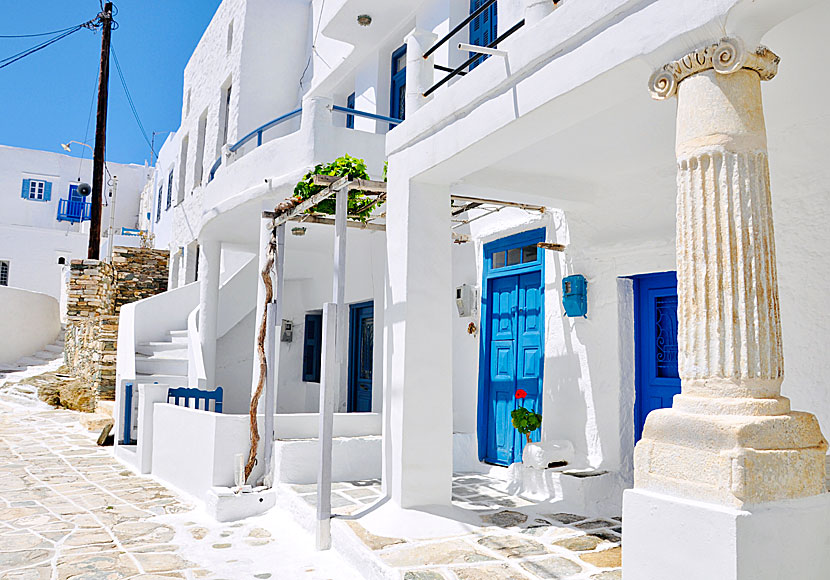 The special architecture of Kastro.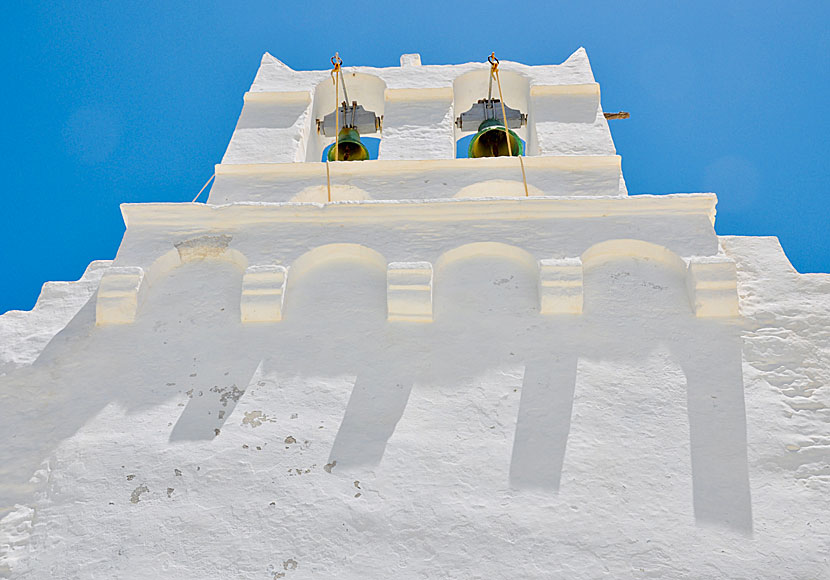 The magnificent church in Kastro.