Lefkada Town is the island's largest town with approximately 8,700 inhabitants. Other larger villages are Ligia (930 inhabitants), Nikiana (720 inhabitants) and Nidri (970 inhabitants). The highest mountain is Stavrota (1,182 metres above sea level) almost exactly in the middle of the island. Tourism is concentrated to a few resorts, much of the island is actually quite untouched. It is especially noticeable when you visit the inland villages.
Pleasant Lefkada Town in the northeast has a wonderful setting in one corner of the big saltwater lagoon which separates Lefkada from the mainland. Almost all tourist resorts are located along the eastern and the southern coasts, it's a little strange, because the beautiful beaches are on the west coast.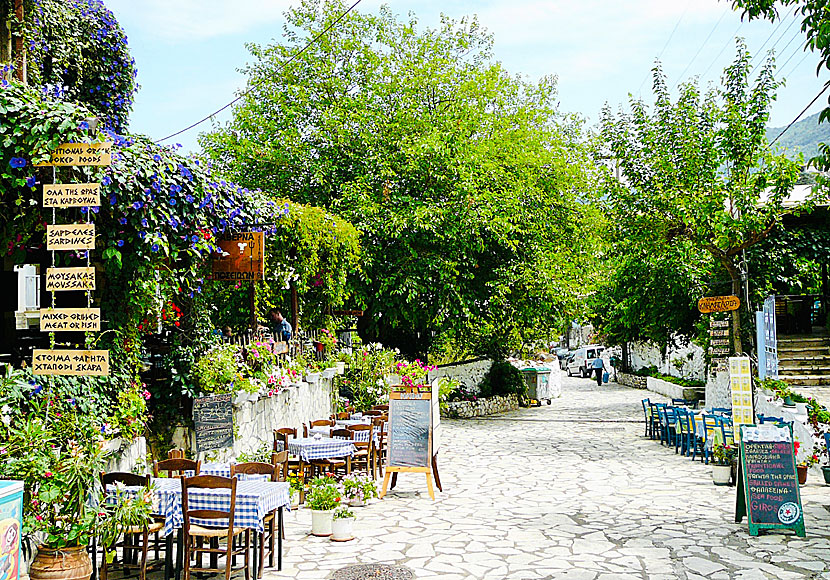 Agios Nikitas is undoubtedly Lefkada's finest and most cosy seaside village. Here is a perfect mix of old and new, touristic and traditional. In addition, the village is architecturally beautiful. Nidri is the island's largest tourist resort. The village is set insanely beautiful in one corner of a large bay with lovely waters. It's a real pleasure to sit down at a seafront taverna and gaze at the lovely scenery that resembles of Thailand. Other villages that I like are Nikiana, Vlichos, Sivota, Poros and Karia.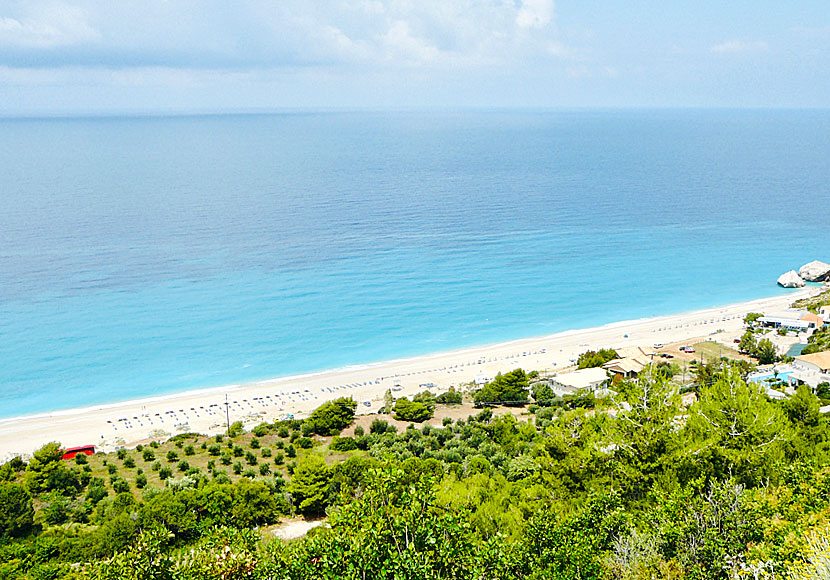 Kathisma is one of many beautiful beaches on the west coast.
The beaches on the west coast belongs to the best in the Ionian islands, completely in the same class as the best beaches on Kefalonia and Zakynthos. Of course there are beaches on other parts of the island: Nidri, Mikros Gialos, Vasiliki, Ligia, Desimi and Agios Ioannis are some examples. But they are not up to Milos, Kathisma, Gialos, Egremni and Porto Katsiki on the west coast.
Porto Katsiki is, in my opinion, one of the coolest beaches in Greece, and a must when you are on Lefkada. One of the island's major attractions is the windsurfing paradise of Vasiliki that attracts windsurfers from all over the world.