GETTING AROUND ON ITHACA
The bus runs between Vathy and Kioni, via Stavros and Frikes, twice a day. As the bus connections are not so good, many people take a taxi instead. I think that the best way to see Ithaca is to rent a car or moped. Rental companies are to be found in Vathy.
I mostly rent mopeds in Greece and I have some islands that I just love to discover by moped. This applies to Skopelos, Amorgos and Karpathos, among others. Ithaka also belongs to that category. As the photo below is a good example of.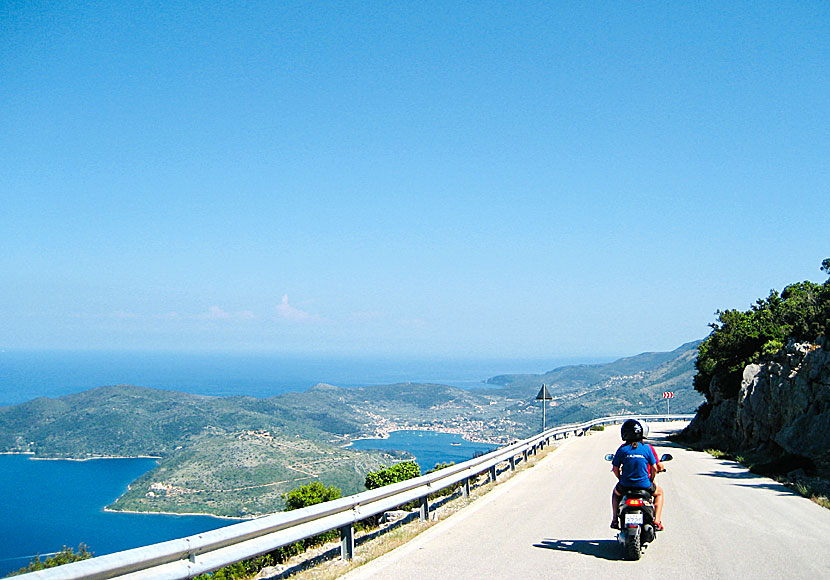 Discovering Ithaca from a moped is a wonderful experience.
VILLAGES ON ITHACA
Vathy is Ithaca's largest village, in addition there are a few small villages, and a couple of tiny ones. Ithaca has a peculiar shape; the northern and the southern parts of Ithaca are connected by a narrow strip of land in the middle. It's almost as if it were two islands.
Vathy is situated on the southern part in a delightful and beautiful bay which is often full of sailing boats. The village spreads out on both sides of the bay and it's a pure pleasure to slowly walk back and forth. The centre is located in one corner of the bay. This is where most facilities are available.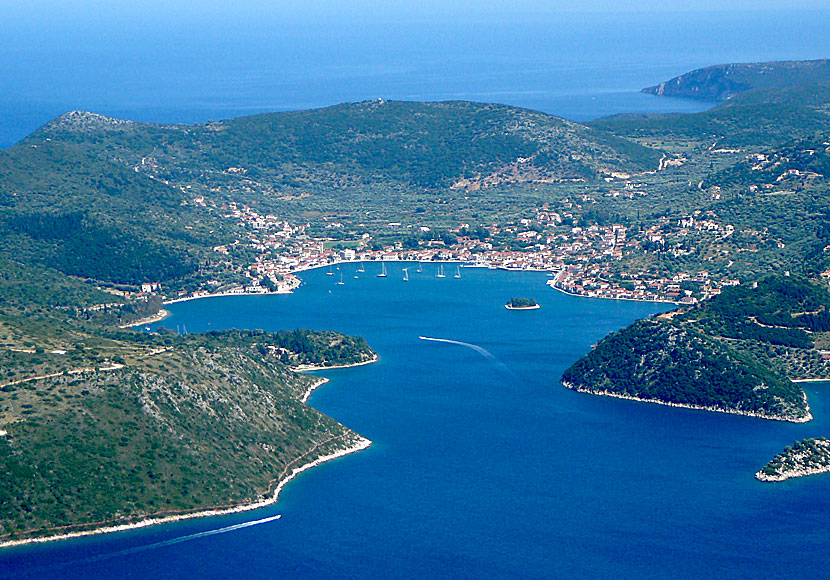 View of Vathy and the beautiful bay and the small island of Lazareto.
The small island in the bay above is called Lazareto and was formerly a quarantine island for sailors coming to Ithaca. Later, the small island was used as a prison. The buildings were destroyed in the great earthquake that hit the Ionian Islands in 1953. Today there is only a small chapel on the island. Incidentally, Kefalonia was the island that was worst affected by the earthquake, something that is described in the book Captain Corelli's Mandolin.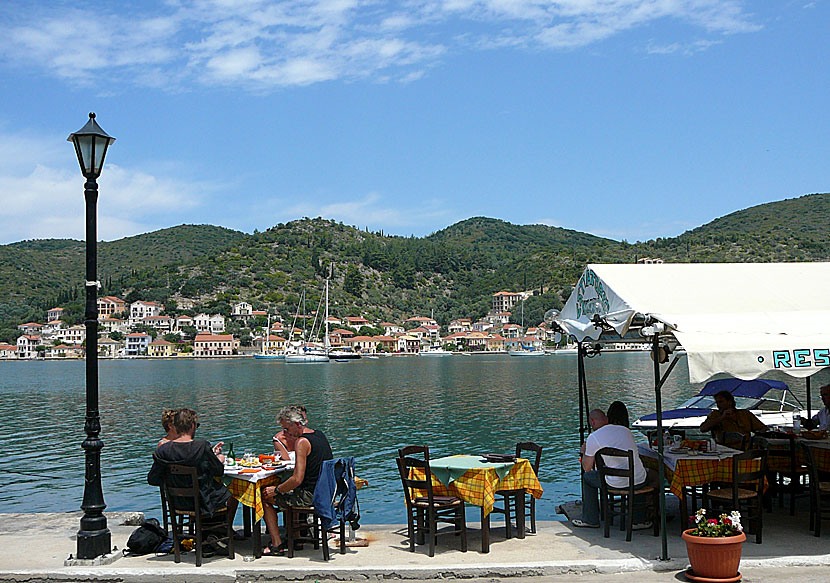 One of the restaurants along the harbor promenade in Vathy.
Along the waterfront and on the charming square, there are many tavernas and cafes. The best taverna can be found on a side street that begins in the square. The taverna is named Ó Nikos and it is one of the most enjoyable tavernas I have eaten at. There are many other tavernas to choose from, some of them right close to the sea. The evenings and mornings in Vathy are magical and one should stay overnight to fully enjoy this wonderful village.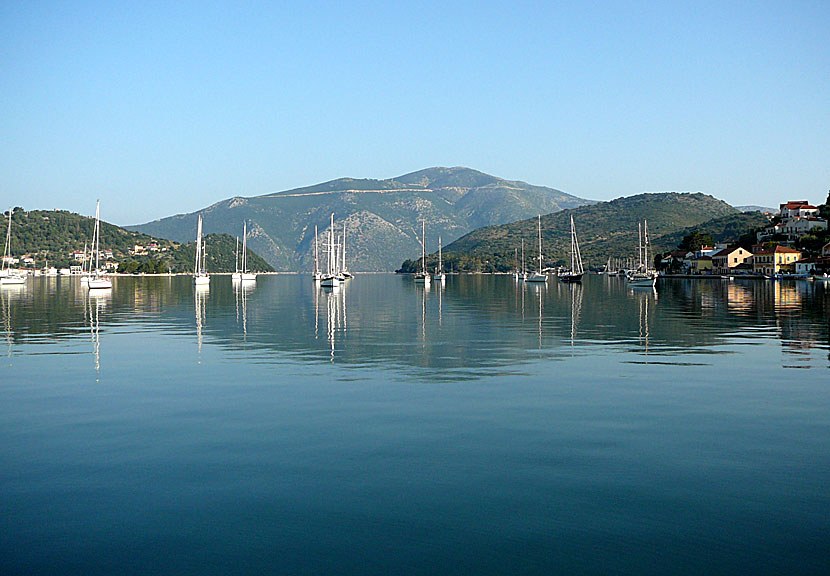 Vathy is a very popular night port for sailors.
There is unfortunately no beach in Vathy, the nearest beach is Loutsa beach which is located about two kilometers north of the village. It's not a beach to write home about, but it's good for a dip or two.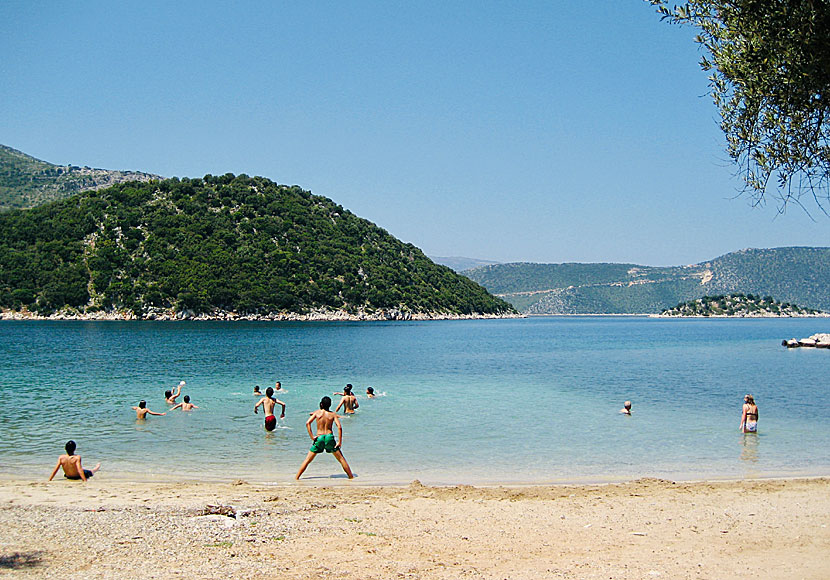 Loutsa beach just north of Vathy.