VILLAGES IN PAXI
Paxi pride upon three villages: Gaios, Loggos and Lakka. All are small and beautiful. Gaios (see photo on top) is, with its ochre-coloured house, great charm and pleasant atmosphere, one of the most charming villages in the Ionian Islands. Even the small tourist resorts of Loggos and Lakka are attractive and picturesque. Near to Lakka are two beaches: Harami beach and Monodendri beach.
BEACHES IN PAXI
The waters around Paxi and Antipaxi are known to be among the brightest in the Ionian Sea. The beaches are small and consist mostly of pebbles. Many are not easy to get to and are accessible only by bathing boat. There are also several spectacular rocks to swim from, unfortunately, even those are hard to reach.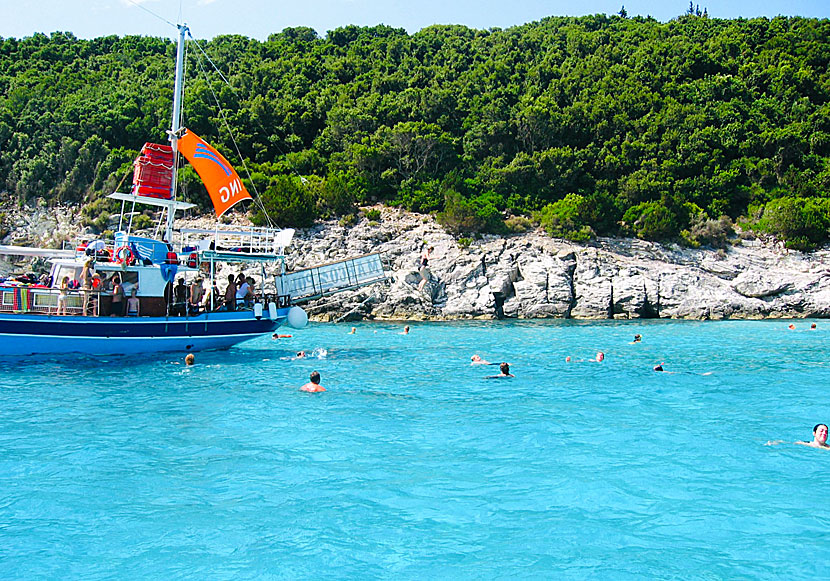 The amazing water at Antipaxi.
If you go with one of the excursion boats, you can follow the dramatic coastline where there are limestone-like rocks, artistically designed rocks and numerous of caves.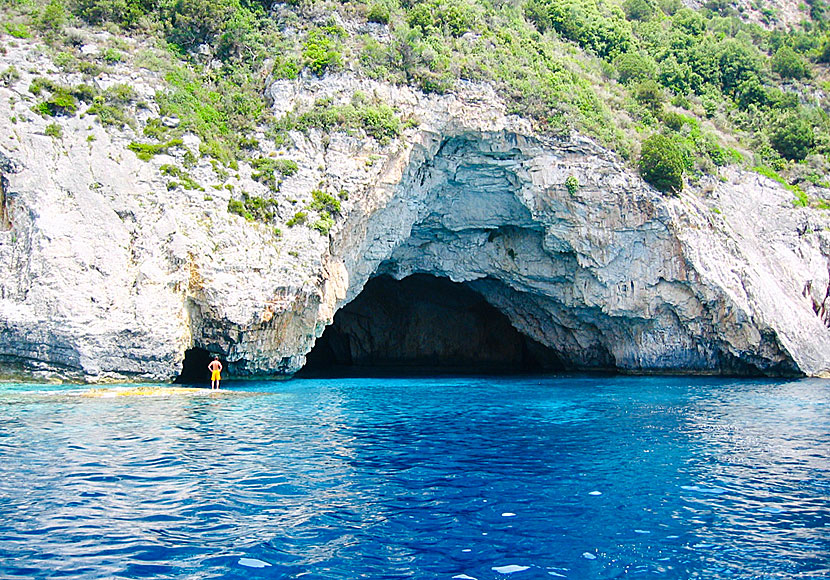 The entrance to the Blue Cave in Paxi.
One of these caves is called Blue Cave, and it is really fantastic. The excursion boats usually "park" in the cave, and then it is only to jump into the lovely water. The finest beaches are, however, on the neighbouring island of Antipaxi, where there are three beaches with bright blue water. It is possible to stay overnight on Antipaxi.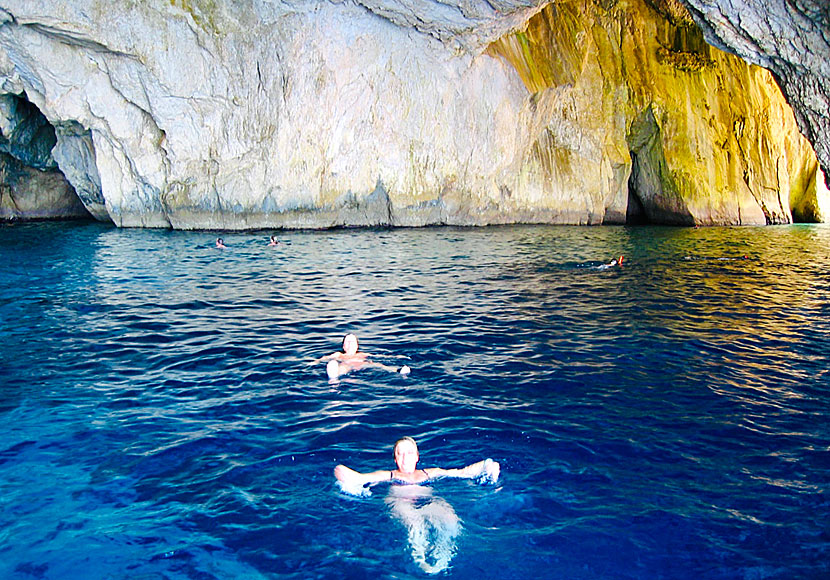 It's really cool to swim inside the cave.
If you are in Parga, do not miss a boat trip to Paxi and Antipaxi. I promise it will be a memory for life.
SIGHTS IN PAXI
The beautiful scenery and Blue Cave are the two main attractions.
ACCOMMODATION IN PAXI
Most hotels lies in Gaios. There are also some to choose from in Loggos and Lakka. Best is to reserve in advance.
Here are suggestions for accommodation in Gaios.
Book other hotels in Paxi here »