You can continue from Vlichos to the verdant and beautiful Yeni (or Geni) peninsula, which is located opposite Nidri. There are a number of small beaches on the peninsula, including Desimi beach and Korakia beach.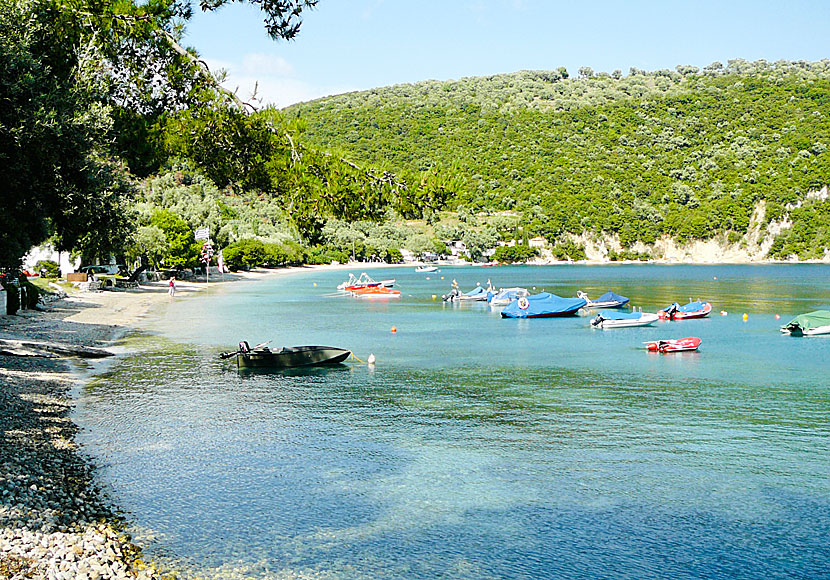 Desimi beach on the Yeni peninsula.
If you drive to Desimi beach you will pass one of the strangest houses I have seen, the house is built like a boat and it looks as if a tsunami brought the boat / house on land.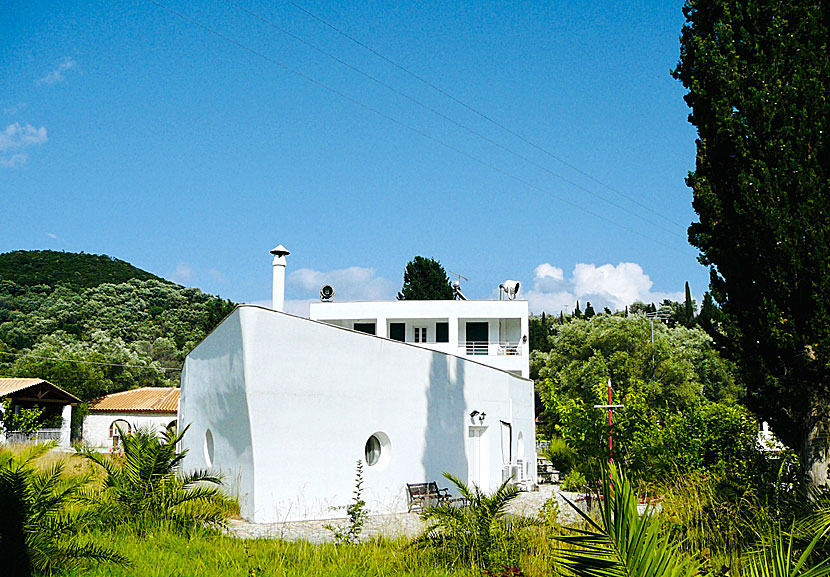 The strange boat house on the Yeni peninsula.