VILLAGES IN ZAKYNTHOS
In 1953 the area was stricken by a major earthquake and much of Zakynthos was badly damaged. Zakynthos Town was devastated and the town had to be reconstructed. Therefore Zakynthos Town is missing much of the unruly charm that reflects many other Greek towns.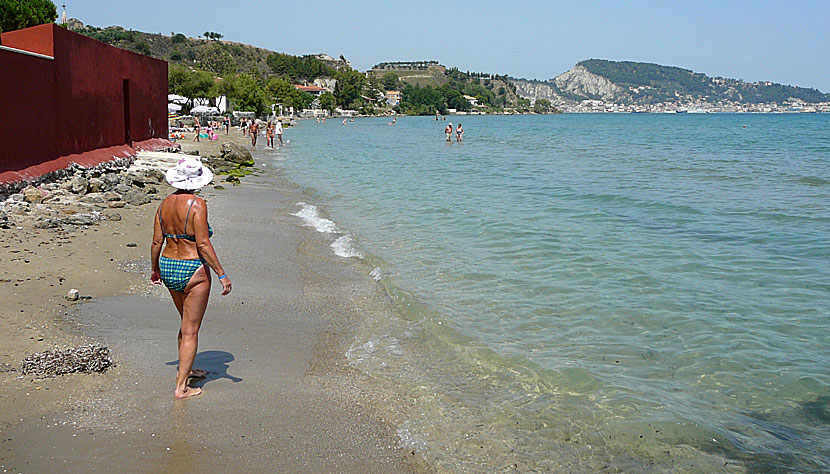 One of the main tourist resorts are Argassi which is located about 4 kilometres southeast of Zakynthos Town. Argassi is in my opinion, the nicest package holiday resort on the island. It is not much different between Argassi and the other large tourist resorts as Laganas and Tsilivi, still I like Argassi the most.
Unfortunately, the beach in Argassi is not much to write home about. But it is close to Vasilikos Peninsula where there is a chain of fine beaches. Other villages on Zakynthos are Volimes, Kalamaki, Porto Koukla and Kiliomenos.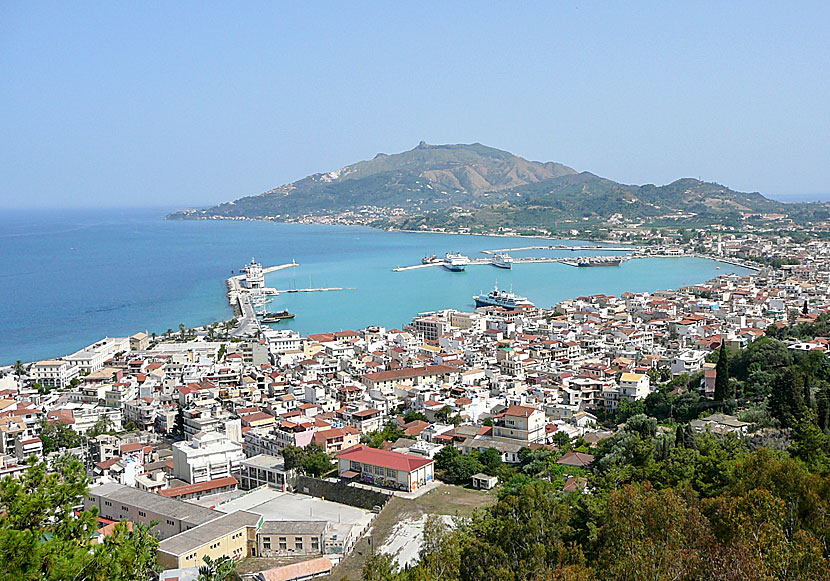 Zakynthos Town as seen from Bochali.
BEACHES IN ZAKYNTHOS
Zakynthos offers fantastic beaches and clear blue clean water. Most beaches are found along the east and south coasts. Laganas is the longest and by far the most popular beach on the island. During high season, Laganas is filled to the brim with sun-worshiping tourists.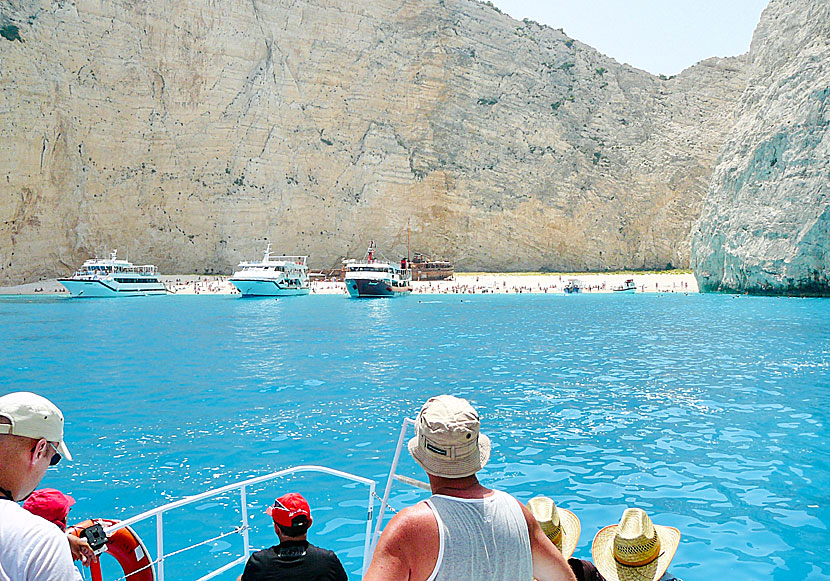 Shipwreck beach is a must when you are in Zakynthos.
One of Greece's most photographed beaches is Shipwreck Beach (Navagio) on the northwest of Zakynthos. Few who have been in Greece may have avoided noticing the postcards of Shipwreck Beach. The picture is classic. The beach is framed by high mountains and at the back is an old wreck on snow-white sand surrounded by tremendous blue water.
After an earthquake in 2022, a cliff side fell down. Therefore, Shipwreck beach will be closed to visitors throughout 2023.
The beaches on the Vassilikos Peninsula are not as popular and therefore suitable for those who want to be a little bit by them self. Porto Zoro, Porto Ionio (Banana), Plaka, Agios Nikolaos, Porto Roma and Gerakas are examples of fine beaches on the Vassilikos Peninsula.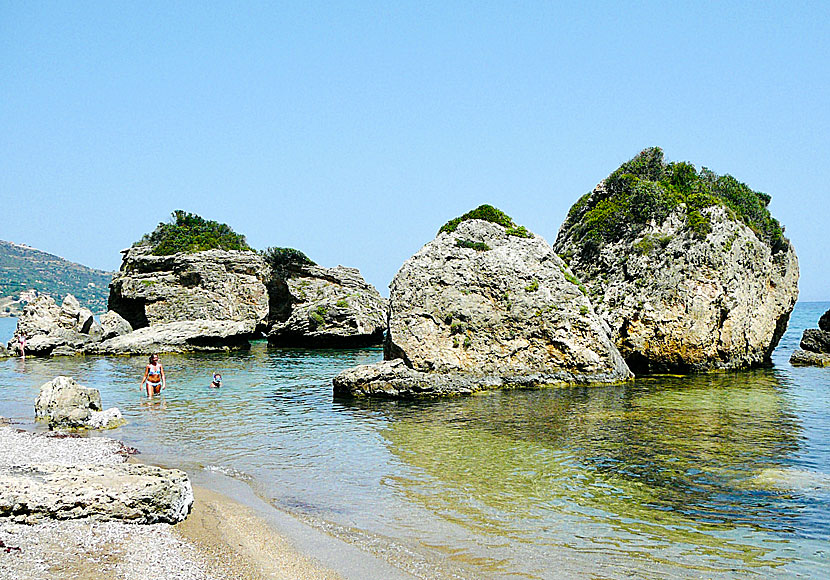 The rocks at Porto Zoro beach.