The ferry to Kimolos start out from the jetty to the right. This almost forgotten island is just waiting to be discovered. Kimolos has about 900 permanent inhabitants, the majority works in agriculture or fishing. Tourism is still in its infancy, foreign tourists that stays overnight are rare, the few that visit Kimolos goes on a day trip from Milos.
I can really recommend an excursion to Kimolos. Rent a car or scooter and take the car ferry of Panagia Faneromeni. You have time to see the whole island in one day, to stroll around the wonderful alleys of Chora, to marvel at the old Kastro and maybe to swim at one of the beaches.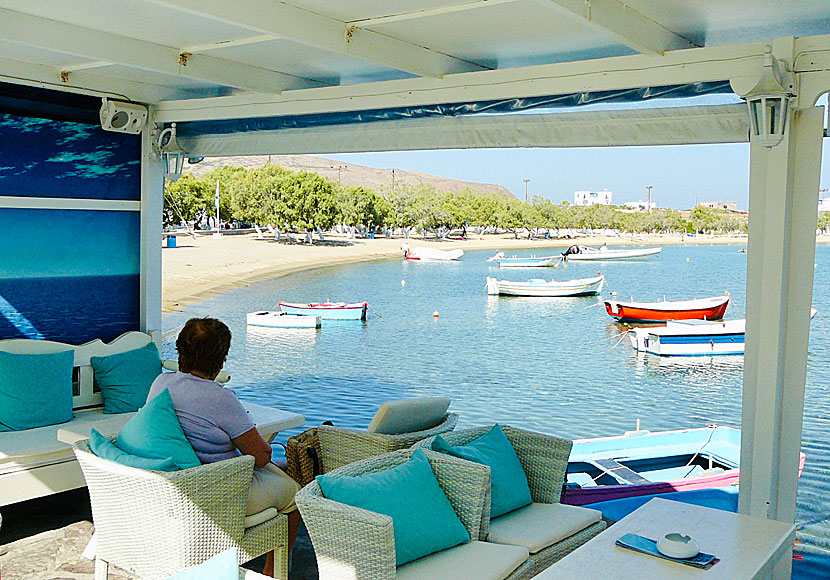 Almost everything is located near the beach in Pollonia.
ACCOMMODATION IN POLLONIA
Pollonia fit perfectly if you want to stay near a beach. You have just a few meters to the sea if you choose Niki Savvas. You do not even need to bring your change of clothes when you go for a swim.