Goupa is a small fishing village with nice surroundings about 10-15 minutes walk from Chora. The village is known for its colourful boat houses (Sirmata) which are carved directly in the rocks. Together with the small, and likewise colourful, fishing boats, they form a beautiful backdrop behind the turquoise sea. About 10 people live in the village. The small village is extremely photogenic and the photos are perfect for Instagram and Facebook if you want to make your friends jealous. There is even a photo-friendly elephant here.
Sometimes fishermen sits outside the boat garages in Goupa working with their yellow nets. You can stroll along the water on handmade bridges in stone. The small beach in the village is not the best in the Greek archipelago, but it is good enough for a cooling swim after the walk from Chora. In addition, there are many beautiful rocks to sunbathe on, and to dive from. The water is absolutely amazing!

Here are some pictures from beautiful Goupa.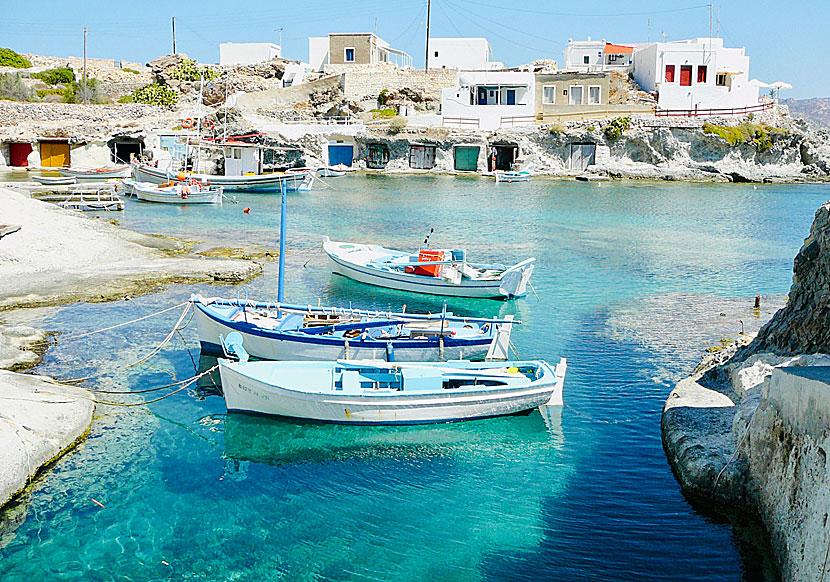 Some of the cute fishing boats and colourful boat garages in Goupa.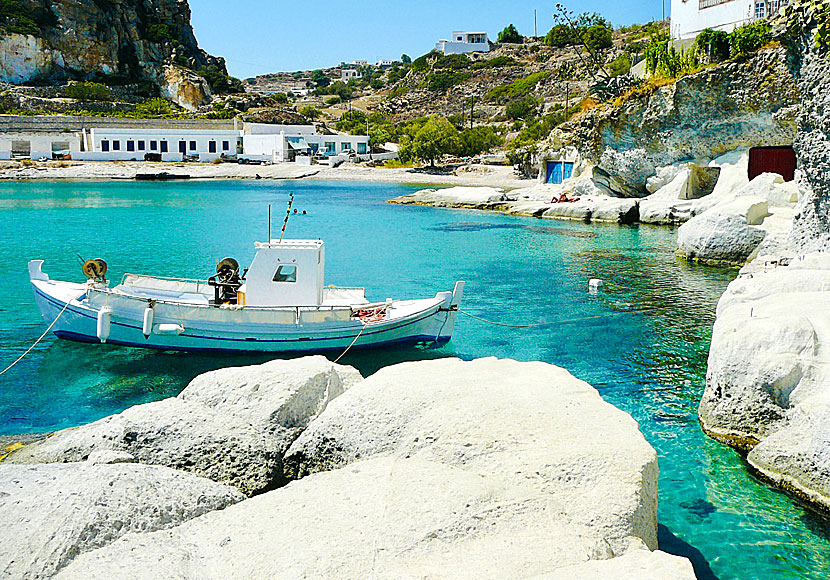 The small beach on the left and the wonderful bathing-places with rocks on the right.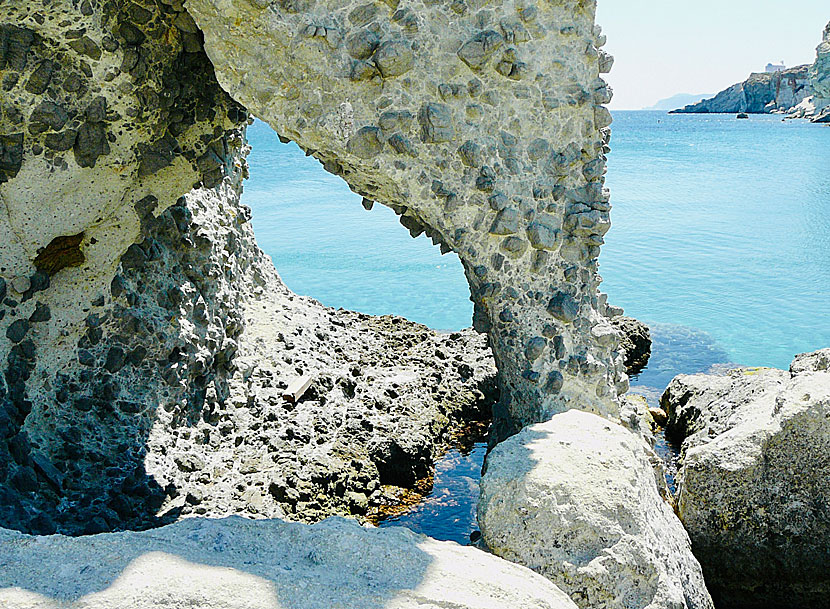 The Elephant rock in Goupa.