Kimolos is just like Milos a volcanic island, but the beaches on Kimolos are by no means as spectacular as the beaches on Milos. But there are few islands that have been gifted with beaches like on Milos. Kimolos beaches are good, some of them are really nice, like Agios Georgios (Prassa) and Kalamitsi.
Apart from the beaches below, there are a number of smaller beaches. There are also nice beaches on the uninhabited neighbouring island of Polyegos. To Polyegos you can take a bathing boat from the port of Kimolos. The beaches Klima, Goupa and Agios Georgios (Prassa) are located north of the port; the remaining beaches are south and west of the port, which is called Psathi.
Here we have gathered the 10 best beaches on Kimolos.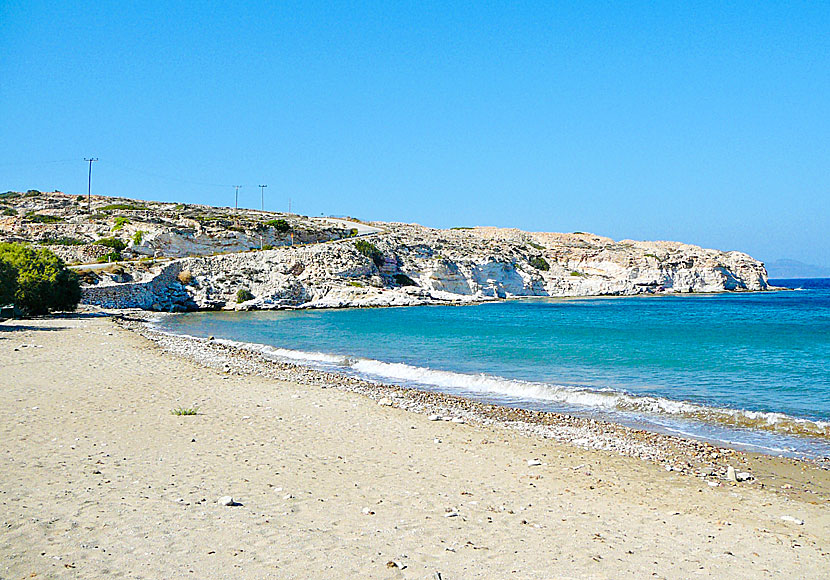 Klima beach.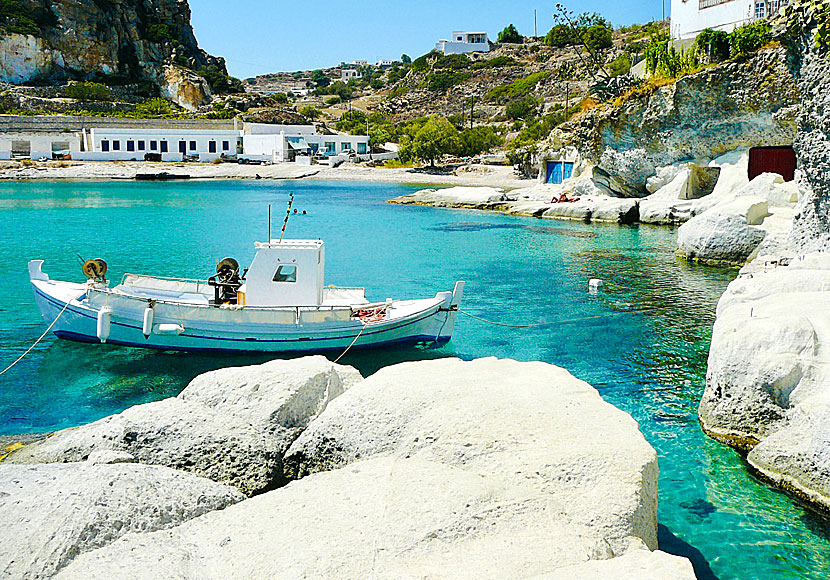 Goupa beach. Read about Goupa here »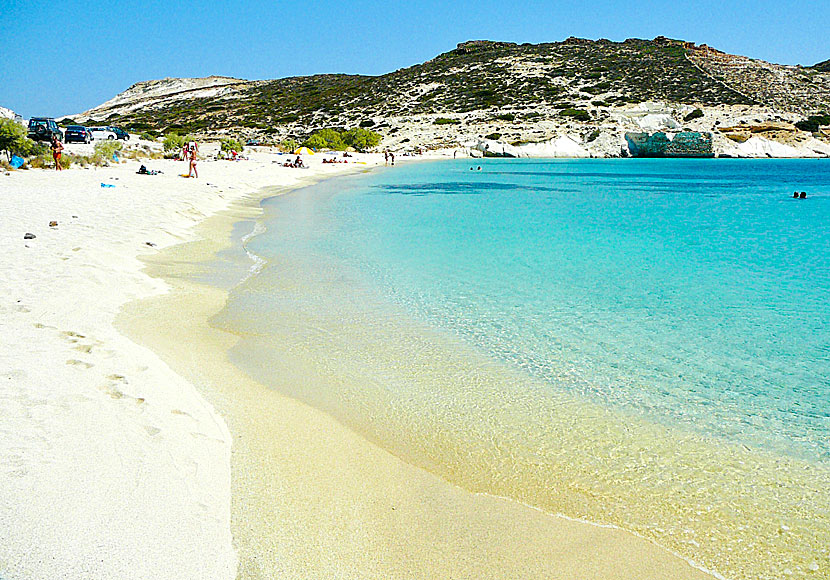 Agios Georgios (Prassa) beach.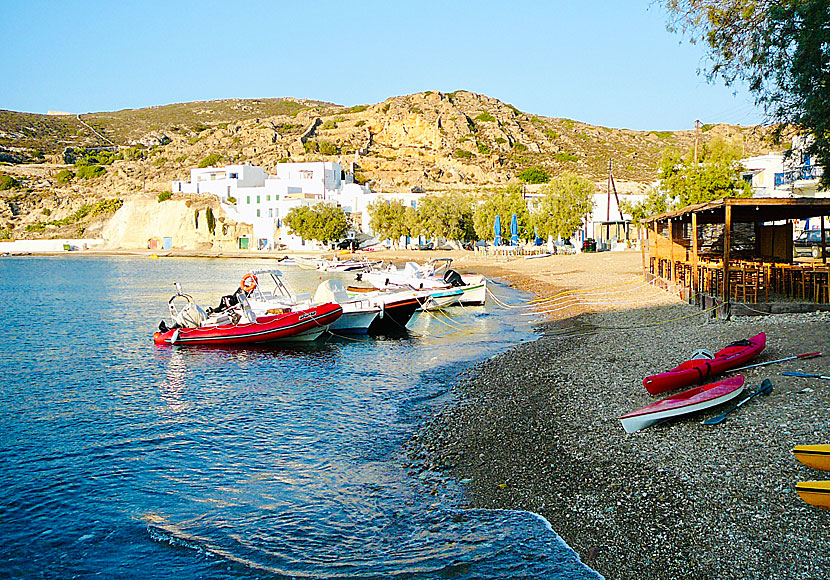 Psathi port beach.