If you like to hike in a beautiful unspoilt countryside, then you definitely belongs to the right target group. Few islands offers such nice hiking trails like Ikaria. Amorgos and Crete is perhaps the only islands that can be compared to Ikaria regarding hiking. Speaking of Crete, it is not entirely wrong to compare Ikaria to Crete, I am referring to the non touristy Crete that can be found outside the major tourist resorts in the north. If you have been in Crete and enjoyed the non touristy parts you will like Ikaria just as much. I myself usually address Ikaria as Crete light.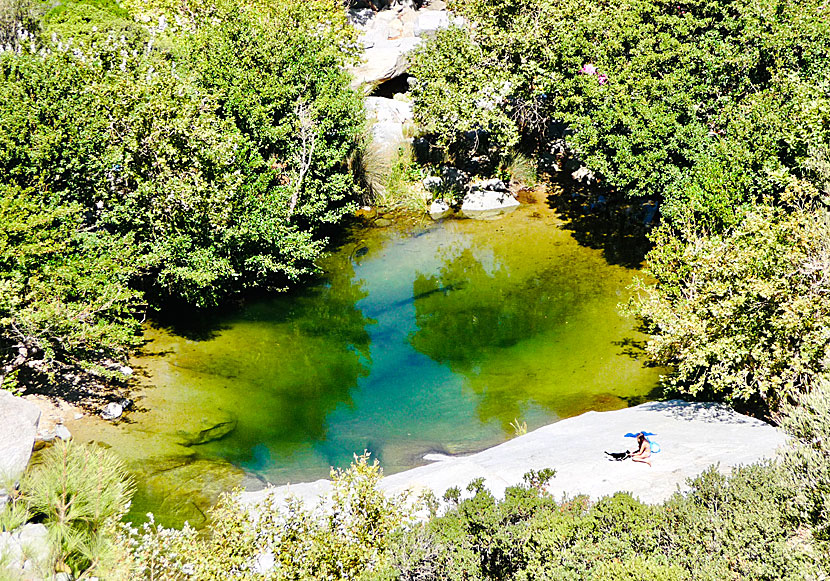 But if I do not like to hike? Well, do you like to sunbathe and to swim at lovely sandy beaches, to eat good Greek food and to drink local wine in cosy tavernas, to go on day trips by car or scooter in an extremely exciting and scenic landscape, or maybe just to sit on the balcony reading a good book and perhaps glance at the sea that almost have no horizon, then Ikaria is something for you too. The only thing "missing" on Ikaria is shopping, and maybe it makes no matter to you.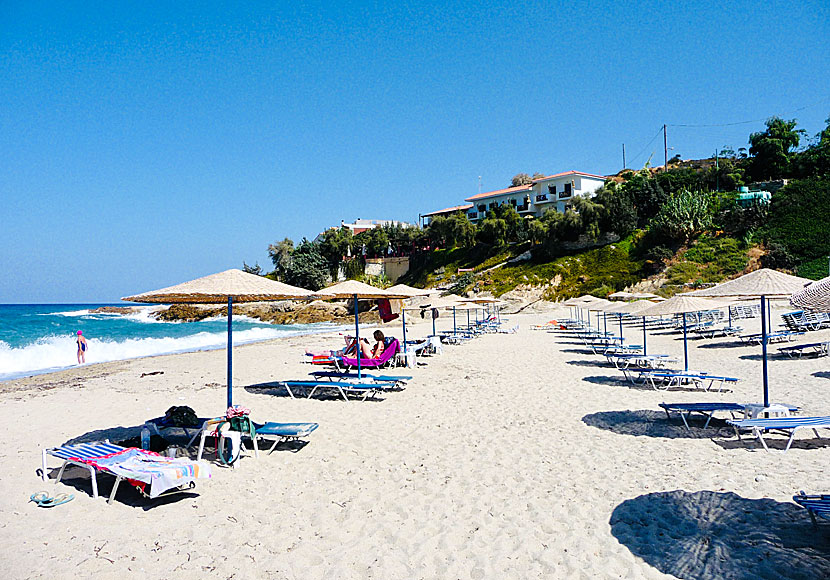 Livadia beach is one of several beaches in Armenistis.
That there is no shopping is also a little typical for Ikaria. On many islands there are big supermarkets, there are even Lidl on some islands, for example on Samos. The islanders on Ikaria are not very keen on development, it is particularly noticeable when you come as a tourist. There are very few things that occur for our sake, and maybe that's why not many "common" tourists are travelling to Ikaria. One must so to say help oneself, if you know what I mean. However, Ikaria has many returning tourists, it is not unusual to meet people who just travel to Ikaria. Maybe also you become an enthusiast of Ikaria after you have visit the island.
I think that the reason why the development is slow on Ikaria is, partly because of the inhabitants - they do not want development, they think it's good as it is - partly on the island's history that is different from most other islands, as an example, the island was an independent state for five months in the early 1910s. A strong-willed population that wanted to be their own master. During the short period of self-government they managed to introduce their own currency, they produced their own flag and their own national anthem, they even had their own stamps.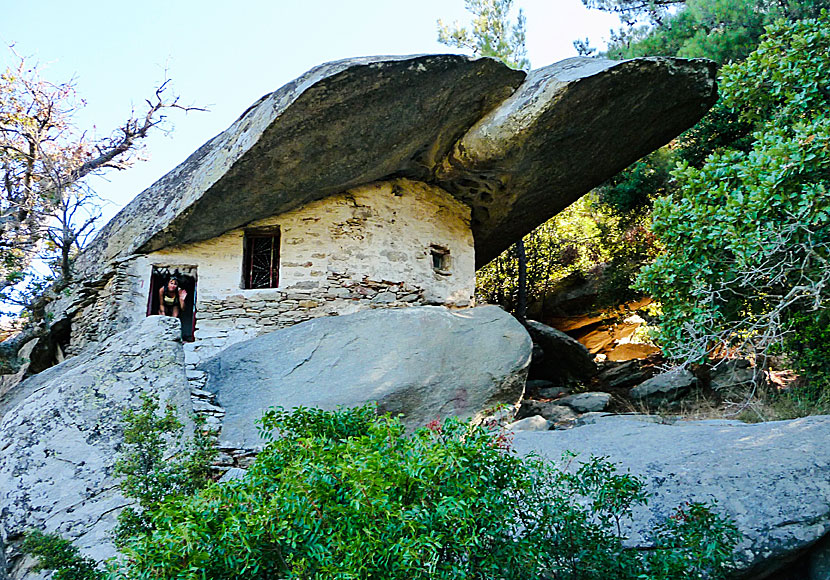 Ikaria has unique sights, such as the monastery Theoktistis.
How are the inhabitants? One would think that they are reserved after reading the text above. But it is just the opposite, they are hospitable, sincere, warm, curious, and not at least friendly. Though it might take a while before you realize it. As said, Ikaria is not like other islands.