Small Saint Michalis on the northern Syros only have a few houses and a small church, it does not take many minutes before you have walked through the whole village. Despite the village's small size, here is a taverna with stunning views over the sea. From Ermoupolis it is approximately 8 kilometres to Saint Michalis.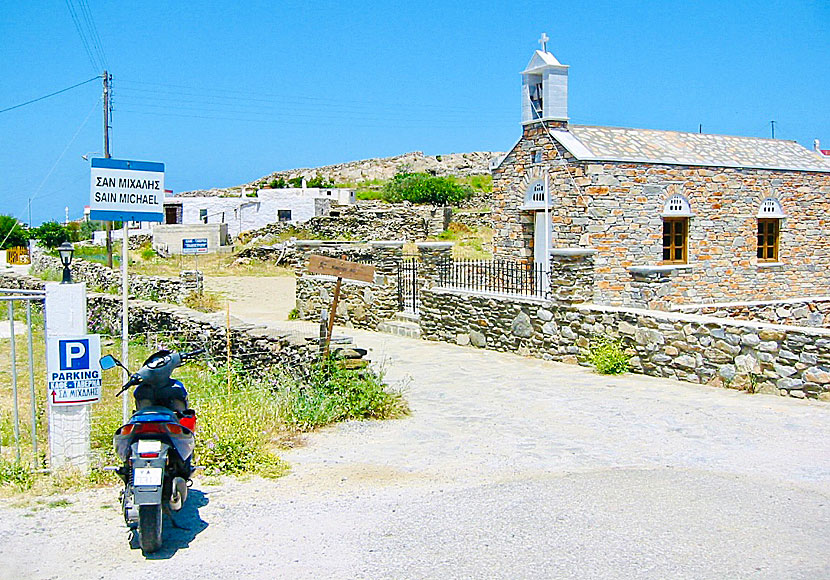 The small church in Saint Michalis.
From Saint Michalis the road continues to the even smaller village of Kambos. From there you can hike to the extreme end of Syros, and to the beaches of Grammata and Marmari.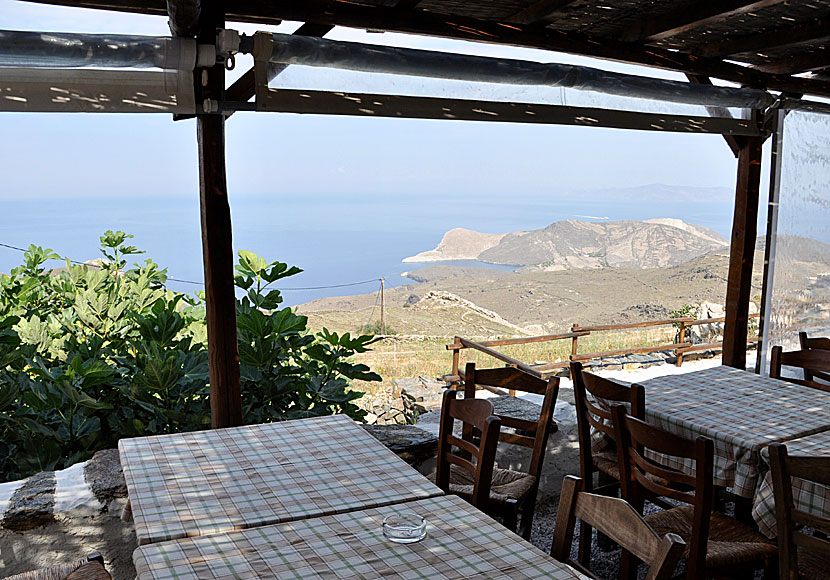 View from the taverna in Saint Michalis.
The road to Saint Michalis begins at Ano Syros, the distance is the most beautiful on the island. We usually drive to Saint Michalis just to enjoy the beautiful views, from both the village and from the way to the village. If there had been pensions here I would love to stay a few nights.