The church has been renovated to its original repair and some buildings have been renovated in recent years. Who knows, in the future Mikro Chorio maybe inhabited again.
It is fascinating to wander around in the deserted village and fantasize about how life once took form. How did it look here? Did people sit at that old taverna? Was it a queue outside the church? Did children play in the alleys on the hill? It's really a strange feeling to walk around in a deserted village.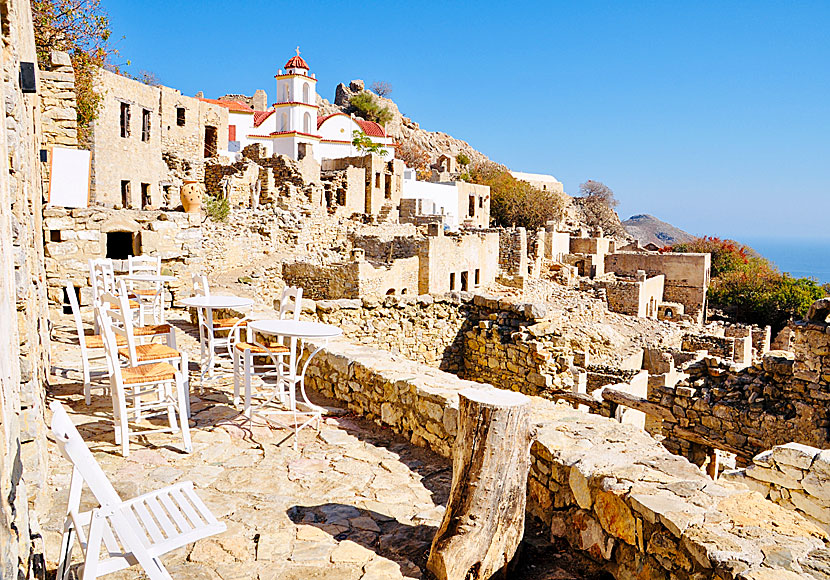 The church in Mikro Chorio and Mikro Chorio Music Bar.
However, for a short period during high season, the village revive thanks to Mikro Chorio Music Bar. Since a few years ago, two guys from the island runs this popular music-bar in one of the old houses, on the terrace you can drink cocktails and gaze out over the deserted village, the night black landscape and the starry sky.
Free shuttle bus to and from Mikro Chorio start out outside Eleni Minimarket at the police station in Livadia. Buses start running around 11 p.m. and runs until early morning.