The village is located about 35 kilometres west of Pythagorion. But Votsalakia is perfect if you like peace and quite. A big advantage of Votsalakia is that there are plenty of excursions to do in the area, and if you get tired of the beach in Votsalakia, it's close to the beaches of Psili Amos 2 and Limnionas.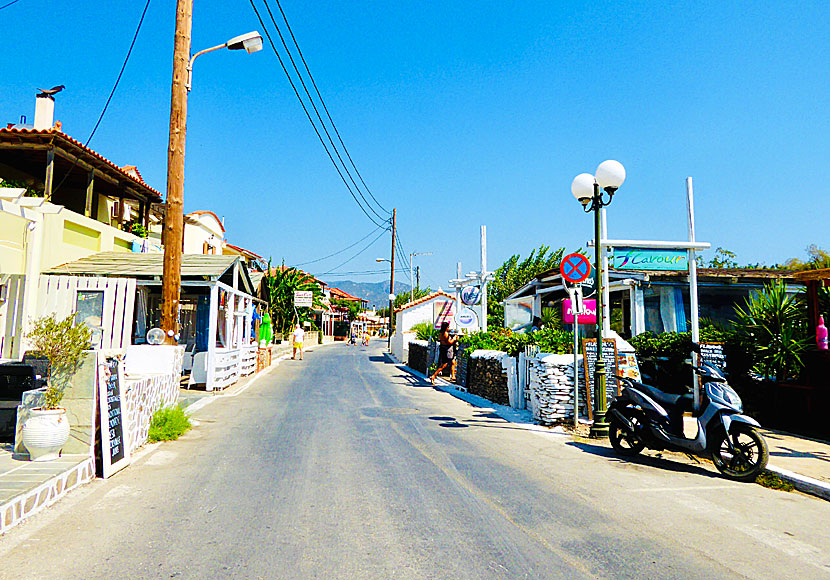 The road through Votsalakia leads to Drakei.
Psili Amos 2, shortly after Votsalakia, is a very nice and very long sandy beach. Before arriving to the beach, there is a sign pointing to Pythagoras cave. You can drive a short distance, but to reach the cave you have to walk about 300 metres. According to the legend, Pythagoras hid here from the tyrant Polykrates.
Accommodation in Votsalakia
There is of course package hotels in Votsalakia, but if you are travelling independently it will be no problem finding accommodation. Below you will find two great hotels that you book via booking.com. Note that Votsalakia is called Marathokampos on Booking.com.
Book other hotels in Votsalakia here »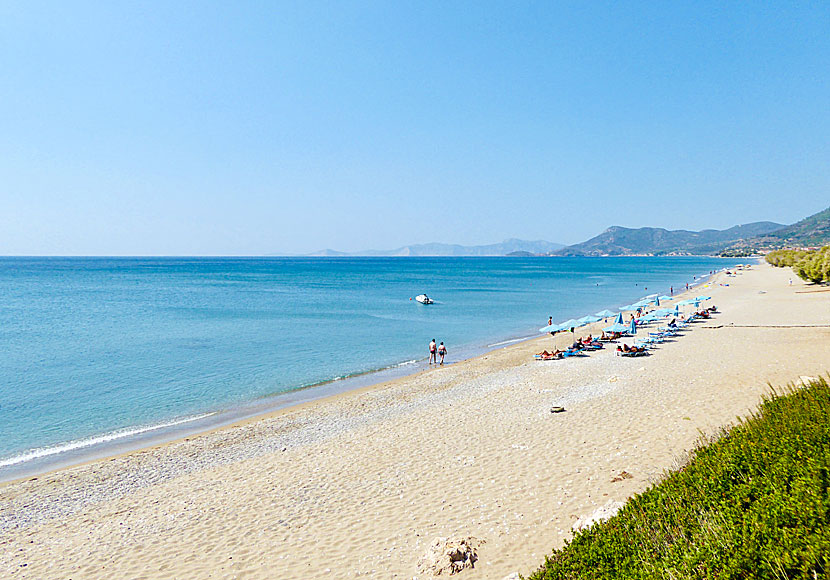 The beach in Votsalakia.
Votsalakia is located 35 kilometres west of Pythagorion, 3 kilometres east of Psili Amos 2, 6 kilometres east of Limnionas, 20 kilometres east of Drakei, and very, very close to Ormos Marathokampos.