Ormos Marathokampos is located just before the popular tourist resort of Votsalakia in southwestern Samos. It is between 1-2 kilometres between the villages, depending on where you start off from in Votsalakia. About 4 kilometres above the small fishing village lies the village of Marathokampos, which I can warmly recommend you to pay a visit. The coastal village of Ormos Marathokampos is the port village of Marathokampos. (Ormos means bay or sheltered bay in Greek.) Most people only say Ormos, and I do so below.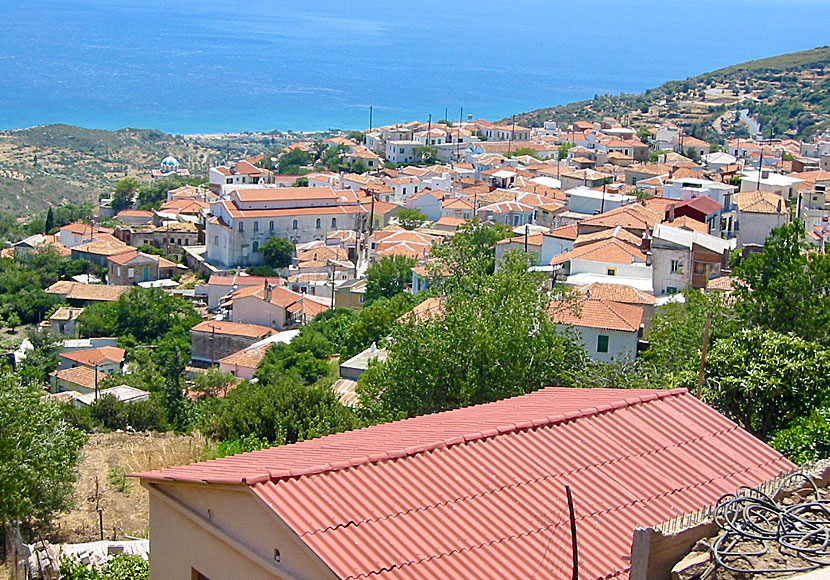 The village of Marathokampos located above Ormos Marathokampos.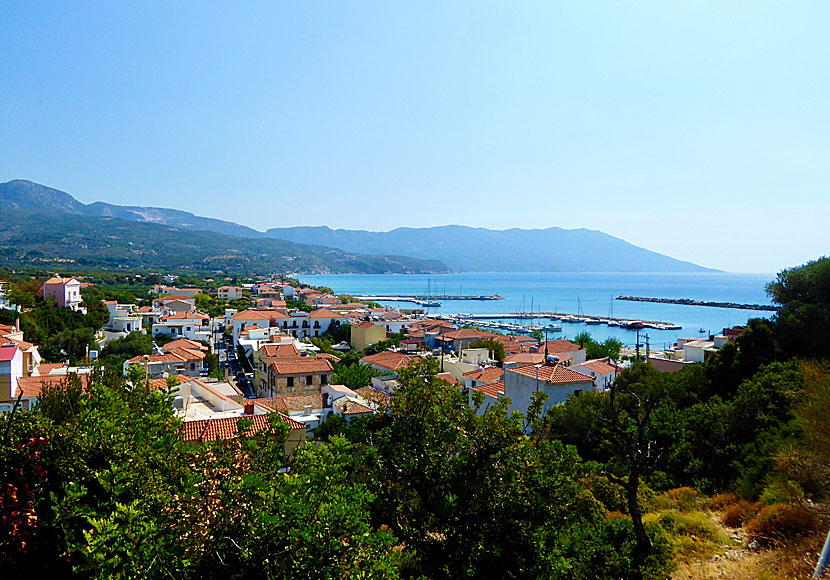 Ormos Marathokampos located below Marathokampos.
Ormos is a small village with nice tavernas along a cosy pedestrianized quay. The beach with quite large pebbles does not belong to Samos' best beaches, but it is perfectly okay. The beach in Votsalakia is much better and it is reachable within a short walking distance. Votsalakia is located behind the top houses in the picture below.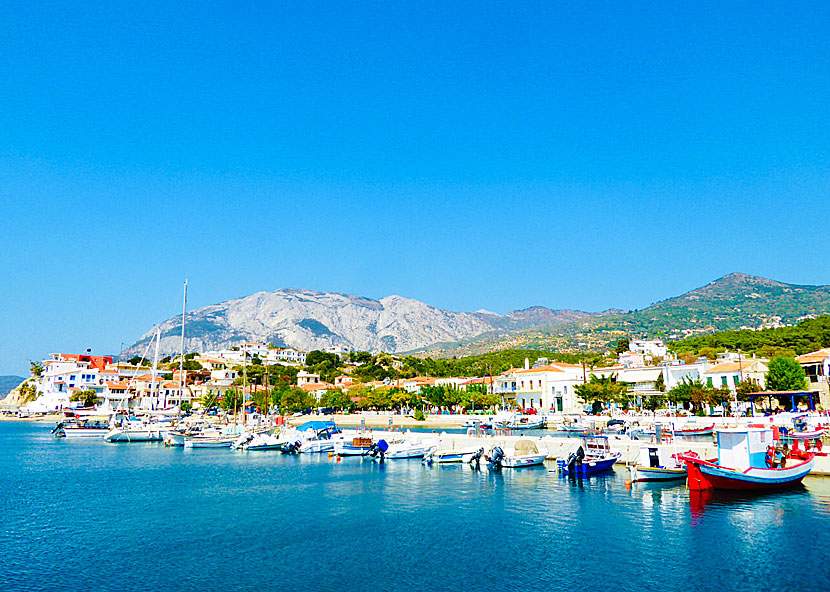 The port of Ormos. Votsalakia is located behind the houses on the left.