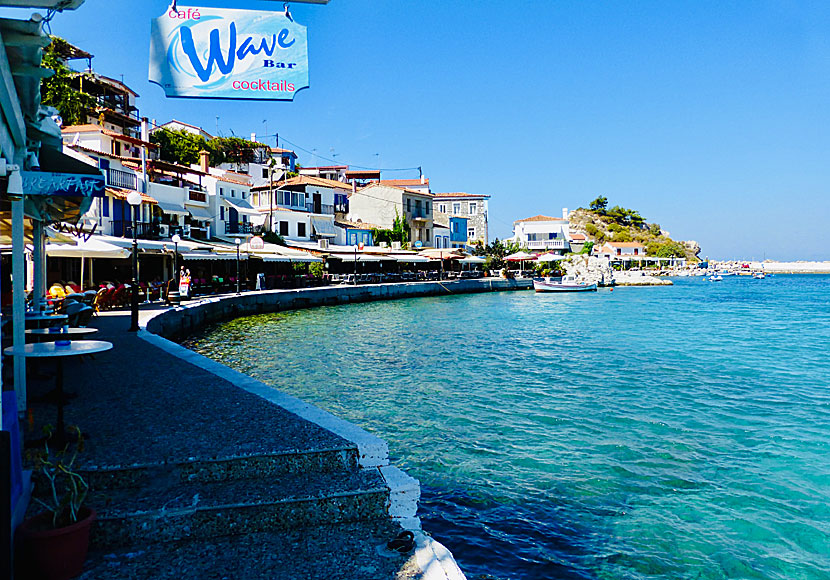 The promenade in Kokkari in the other direction.
If we follow the beach to its end, we will come to the part of Kokkari where the famous picture I mentioned is photographed. If we continue up the stairs at the small beach, we see the very nice promenade in front of us. The coastal promenade is lined with restaurants, tavernas, cafes and bars. The location can hardly be more perfect, and it is easy to stay seated for a long time.
I write on the page about Pythagorion that its harbour promenade is one of the most cosy I've visited. The promenade in Kokkari is almost as cosy, in my opinion.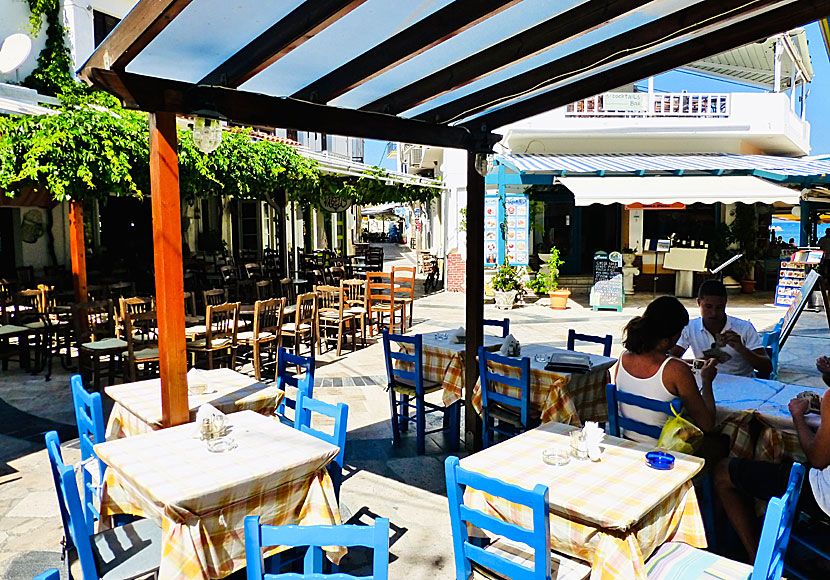 Tavernas in the alleys of Kokkari.
Should you get tired of the coastal promenade, you can stroll around in the alleys behind the promenade. Here, too, there are tavernas and cafes, as well as a number of shops. Finally I just want to say that Kokkari is a very pleasant tourist resort with great charm. If you think that Pythagorion feels too big, Kokkari will suit you perfectly.
A great plus with Kokkari is that it is close to Samos Town (Vathy), to the mountain village of Manolates, and to the beaches of Lemonakia, Tsamadou and Tsabou.
ACCOMMODATION IN KOKKARI
As Kokkari is a popular package resort many rooms are taken up by the package industry, but there are also many nice family pensions for those who travel independently. If I were going to stay in Kokkari instead of in Pythagorion, I would probably have chosen to stay at Kamelia.
Book other hotels in Kokkari here »