Drakei is located about 20 kilometres from Limnionas beach, on the other side of Samos' highest mountain, Mount Kerkis. Drakei really lies out-of-the-way, you can almost not get further west than this on Samos.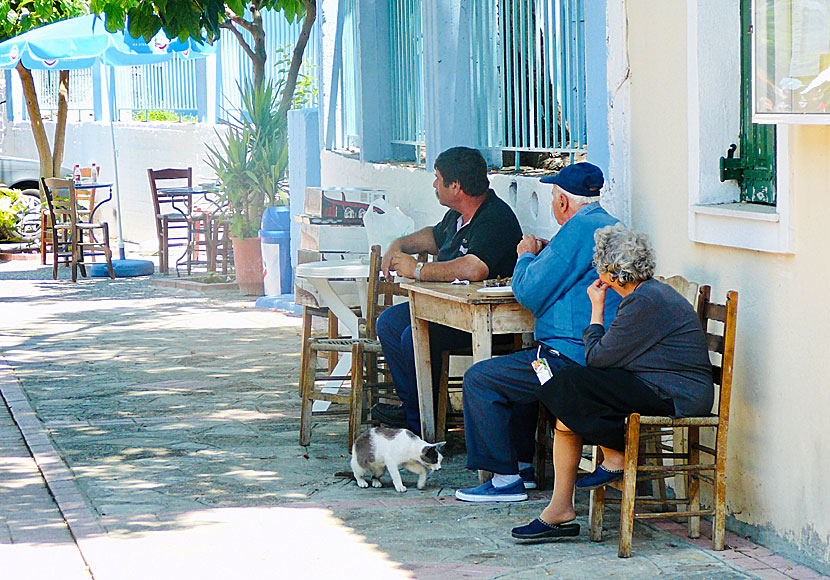 Drakei in a nutshell. Time has stood still here.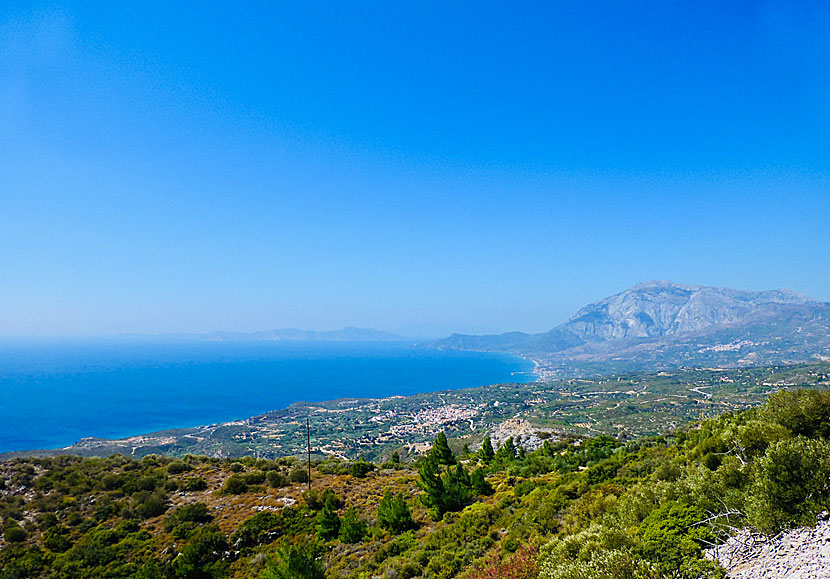 Drakei is located on the other side of Mount Kerkis, as you see to the right.
Drakei can not be seen in the picture above, but Votsalakia can be discerned where the coast turns to the left. To the west of Votsalakia lies Ormos Marathokampos, but is not visible in the picture. After Votsalakia comes the beaches of Psili Amos 2 and Limnionas. From Limnionas it is about 20 kilometres to Drakei.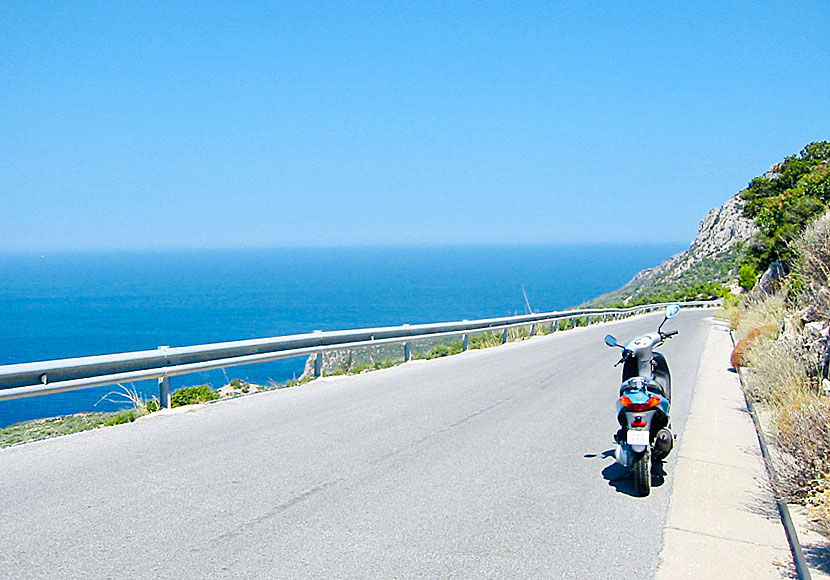 The best thing about Drakei is the beautiful road that goes to the village.
Drakei balances on the brim of a precipice and the village must have been ideal as a place of refuge and as protection against pirates who formerly ravaged the Aegean. You can hardly see the village from a distance and you really understand how difficult it must have been for malicious people to discover the village.