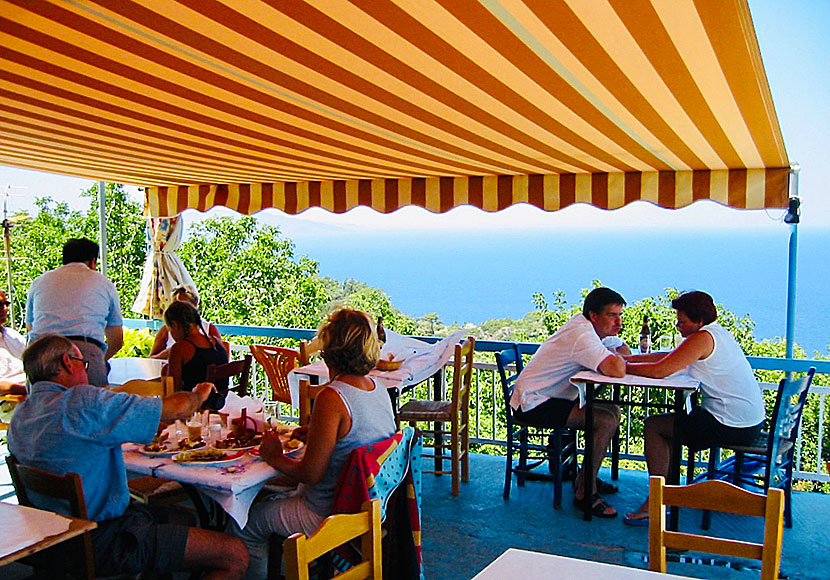 Kostas Taverna in Drakei.
My favourite is Kostas Taverna with its large terrace and magnificent views of the sea across to Ikaria. Kostas Taverna offers simple but tasty traditional Greek home cooked food and is an ideal place to summarize all the impressions that have been gained on the way here. Because that is how it is, the best thing about Drakei is not the village itself, it is the beautiful and wild landscape one pass by on the way here.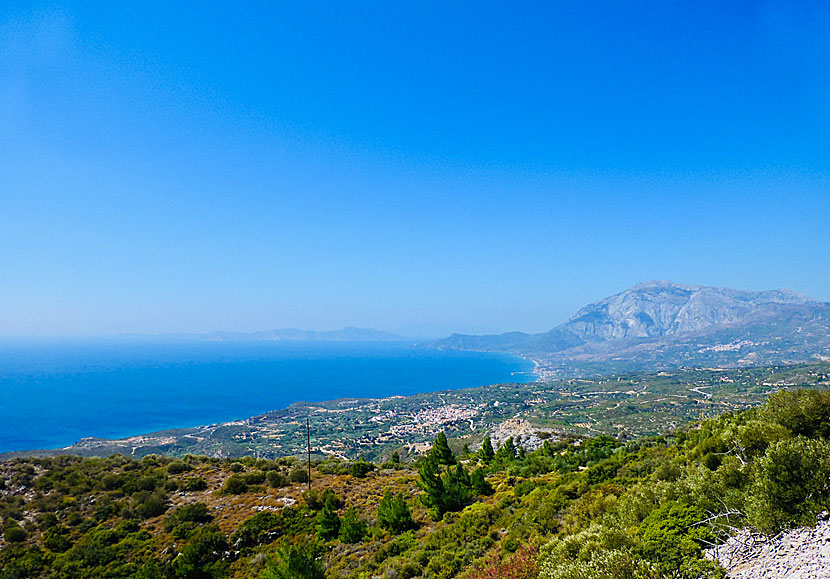 Drakei is located on the other side of Mount Kerkis, as you see to the right.
Drakei can not be seen in the picture, but Votsalakia can be discerned where the coast turns to the left. After Votsalakia comes the beaches of Psili Amos 2 and Limnionas. From Limnionas it is about 20 kilometres to Drakei.
Below Drakei lies the hard to reach beaches of Mikro Seitani and Megalo Seitani. You can hike to the beaches from Drakei, but it's easier to walk from Potami beach.