The Taverna at the End of the World is not situated at the end of the world, but more specifically at the end of Samos. So the taverna should actually be called The Taverna at the End of Samos, but the former sounds of course more exciting. I have chosen to call this taverna a sight, and in fact that is really what it is, not only because of the location, but also since it is so tricky to get here. But those who actually come here, probably think that this is a sight as good as any other on Samos. Do not miss when you are on Samos!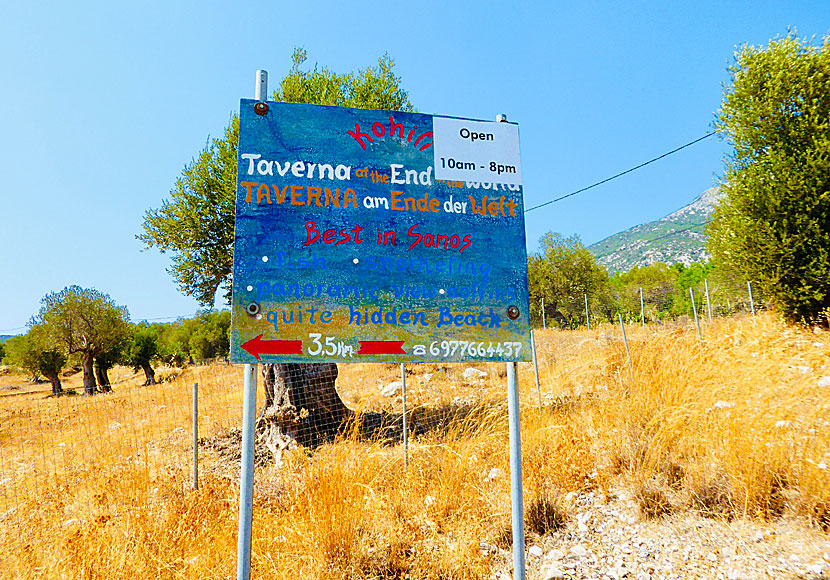 The road to "Taverna at the End of the World" begins in Limnionas, where this sign is found.
The taverna, which is called KOHILI Taverna, is situated about 3.5 kilometres southwest of Limnionas beach on southwestern Samos. Previously it was not possible to drive to the taverna, the only way to get there was to walk. But for a few years now, there has been a gravel road to the taverna. However, the road is very narrow (cars can not meet) and it goes along a precipice, so it is quite scary to drive.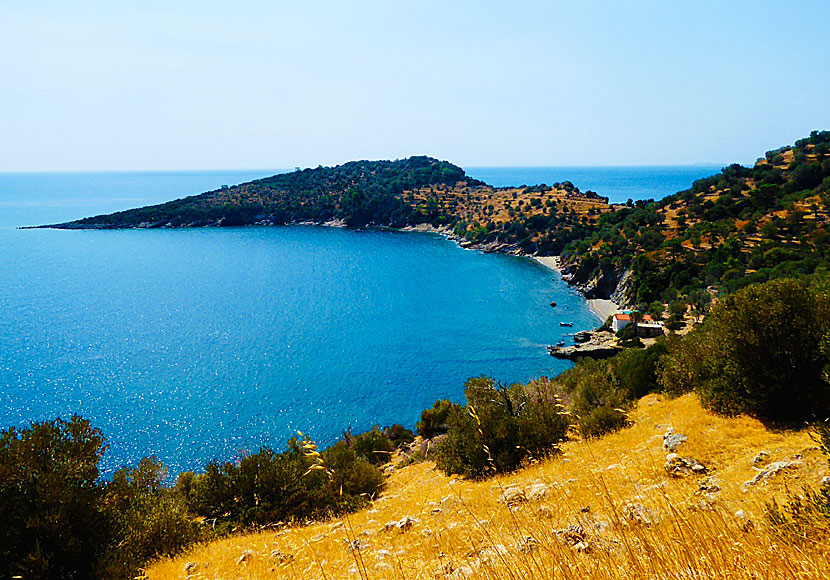 You are offered amazing views along the coast along the road to the taverna.
I have driven the distance with a scooter, and it went well, but I would not drive a car, but there are those who do. It took me about 20 minutes to drive from Limnionas, including stops to take some pictures. There is a car park above the taverna. It is a little adventure to drive the distance to the taverna, it is also a stunning experience since the scenery is spectacular and the coastal strip offers several bays with small beaches.