There are lots of beaches on Paros that I do not write about, you have to discover them on your own. Here, however, I take up some of the lesser known beaches that are worth a visit for different reasons.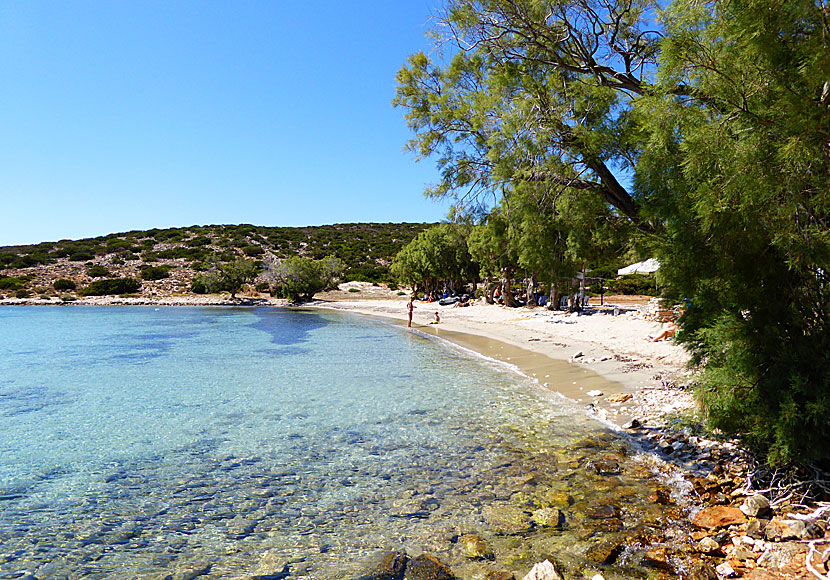 Livadaki beach close to Agia Irini beach.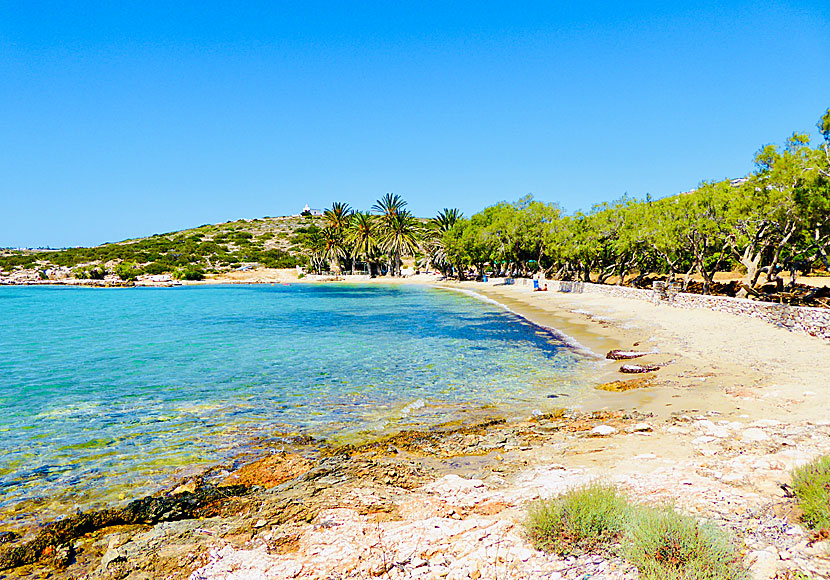 Agia Irini beach is located north of the port of Pounda.
Agia Irini is one of the few beaches on the west coast of Paros and is located north of the port of Pounda. The beach does not belong to any of the island's best, far from it, but it is the only beach on Paros that have real palm trees. Lovely water and a taverna serving good Greek food is also available.
Farangas, east of Aliki in the south, is a really nice little beach with a taverna and a snack bar. It is usually a lot of people here in the summer months because of the nearness to Aliki.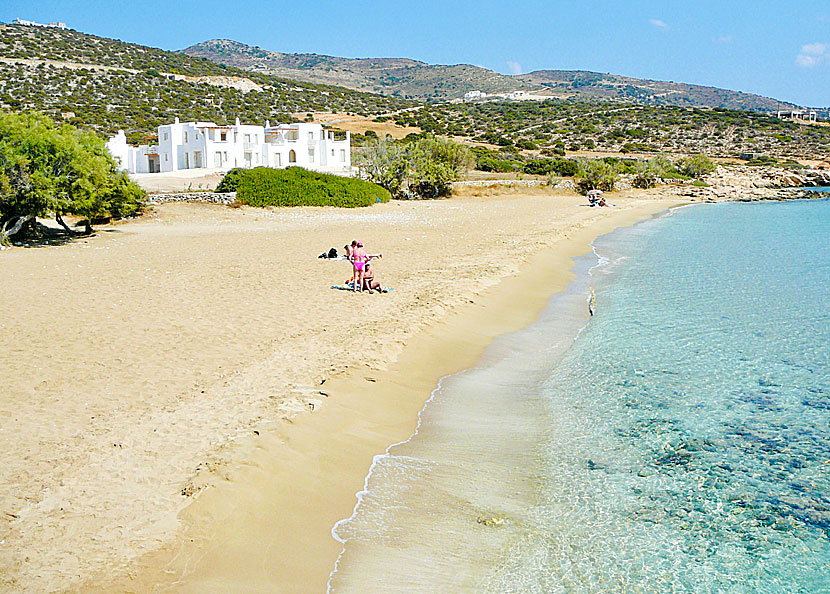 Farangas beach near Aliki on southern Paros.