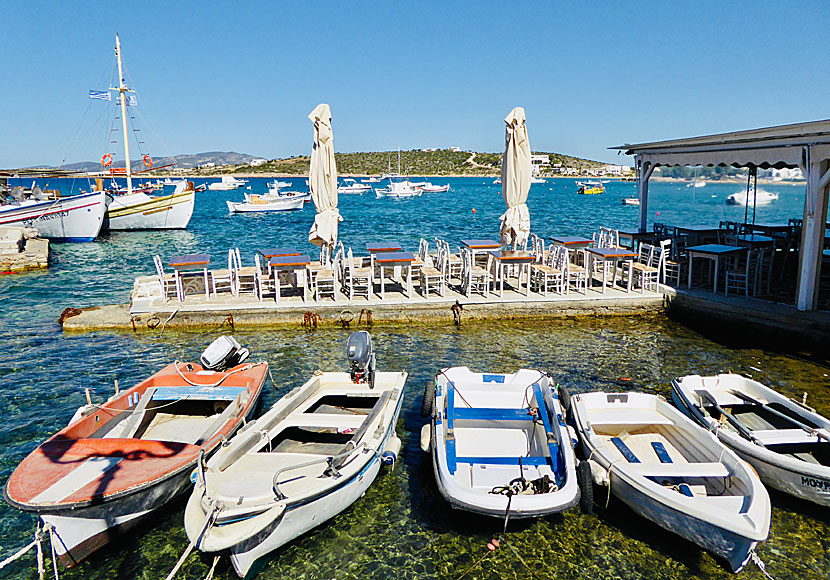 Does it look wonderful or does it look wonderful?
Along the waterfront are several tavernas with great views overlooking the sea, in the roadstead lies fishing boats reflecting in the water. The tavernas are close to the lovely and child friendly beach, you have time for a dip while waiting for lunch. If you want to stay overnight there are plenty of pensions.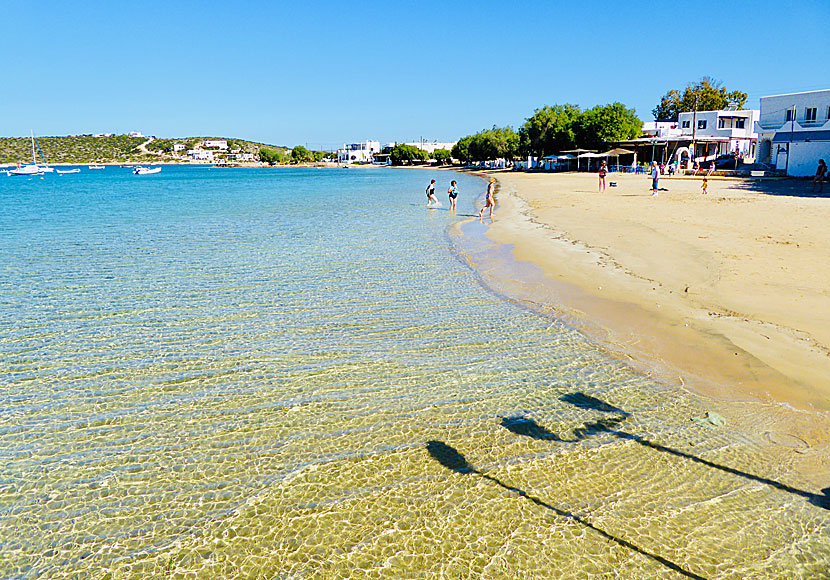 The sandy beach of Aliki. The local bus from Parikia runs to Aliki several times daily.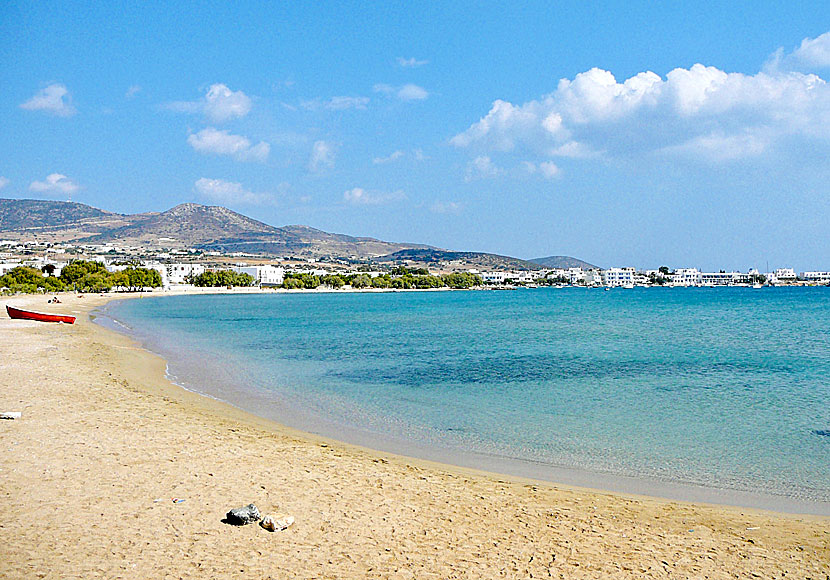 Agios Nikolaos beach is just outside Aliki, as you can see on the right in the picture.
ACCOMMODATION IN ALIKI
I myself have never stayed overnight in Aliki, but I could well imagine doing it, because it is really a nice village. Some of my friends who frequently travel to Paros always stay in Aliki. They could not imagine staying anywhere else. Below are tips on some good hotels.