The beach and port promenade in Piso Livadi.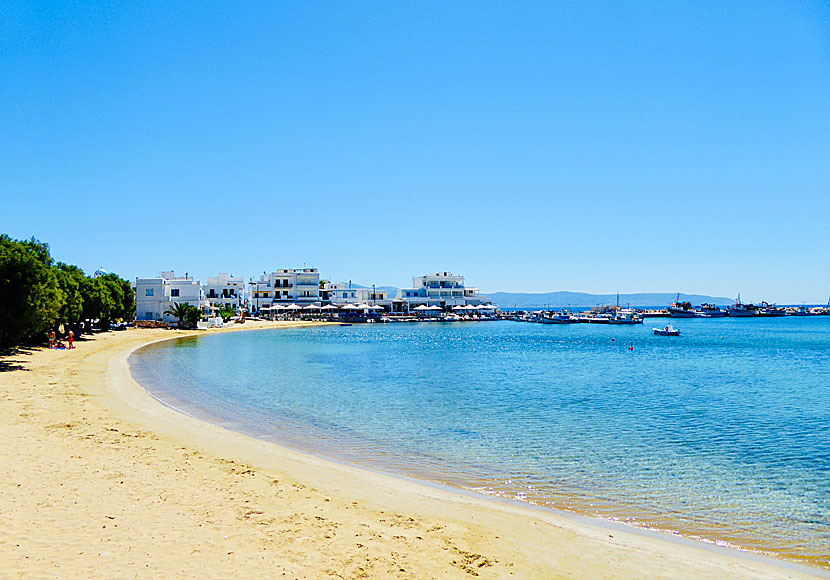 The beach in Piso Livadi.
ACCOMMODATION IN PISO LIVADI AND LOGARAS
If you stay in Piso Livadi it does not feel like you are on Paros. The feeling is more like being on an other island. Much like it is with Panteli on Leros. And if you think that Piso Livadi feels too big, you can stay in Logaras, where there are also hotels.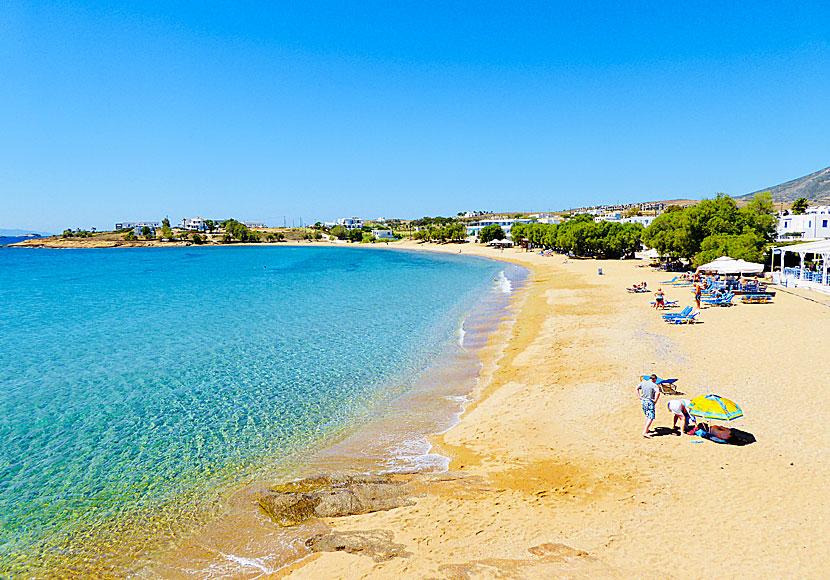 Logaras beach is located around the corner of Piso Livadi.
Below are tips on several good hotels in Piso Livadi and Logaras.
Piso Livadi
Paros Rita Studios »
Book other hotels in Piso Livadi here »
Logaras
Deep Blue Studios »
Paros Inn »
Book other hotels in Logaras here »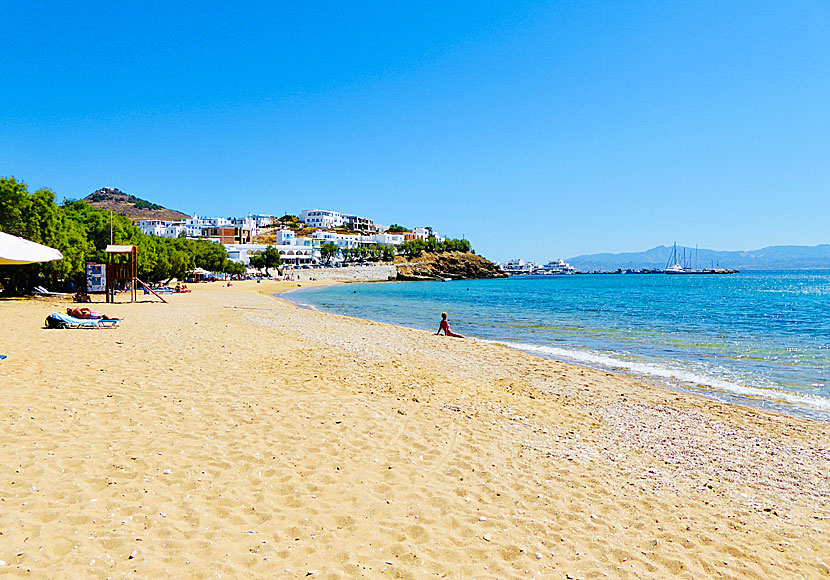 Logaras beach in the other direction. The port of Piso Livadi on the right in the picture.
Piso Livadi is located about 20 kilometres from Parikia and roughly 14 kilometres from Naoussa. You get here with your own transport or by bus from Parikia and Naoussa.