Santa Maria lies on the north eastern part of Paros, about six kilometres from Naoussa. Here are several sandy beaches, one after the other, the landscape is flat and covered with bushes and dunes. The beaches are quite unprotected, when there is a wind the sea runs high and the fine powder sand flies far around.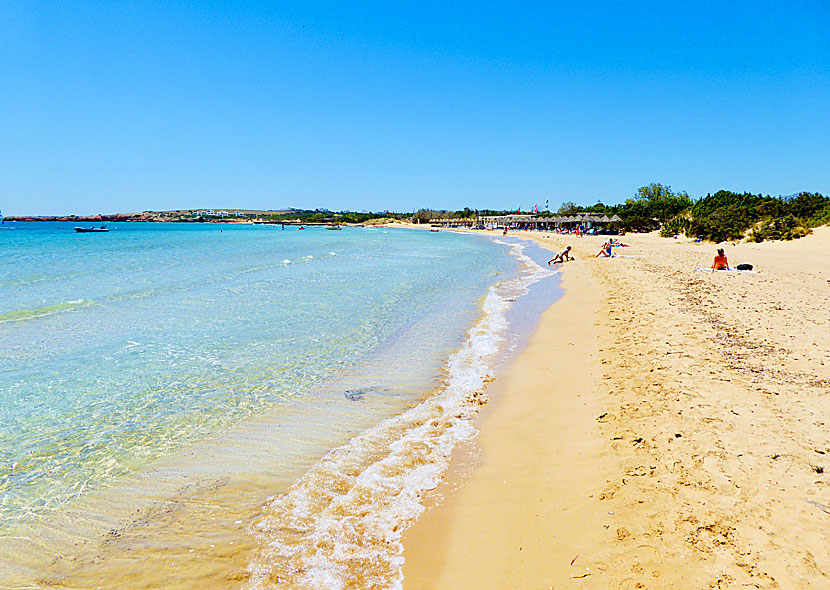 The first of the beaches (Aliki) in Santa Maria.
The beaches are very nice and consists of fine golden sand. The first beach is also called Aliki (not to be confused with Aliki in the south) or Santa Maria Camping. For simplicity I call the whole area Santa Maria.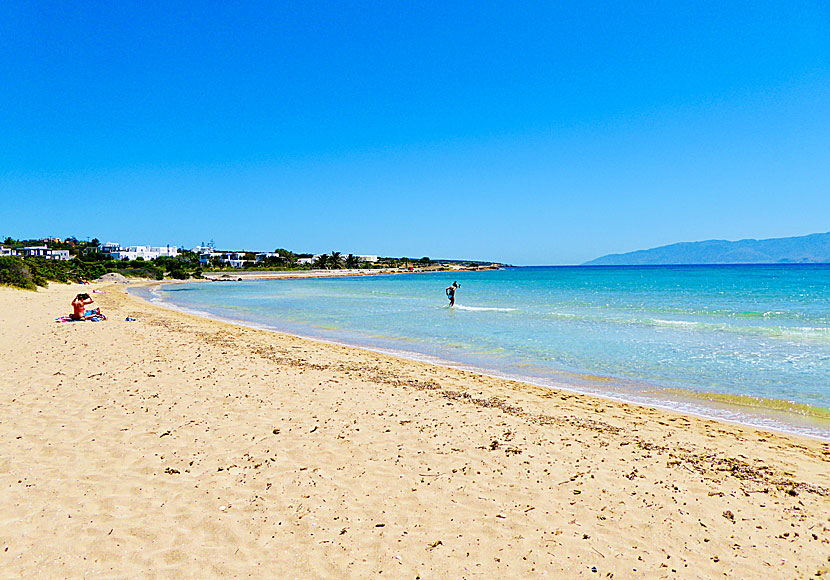 Santa Maria (Aliki) in the other direction.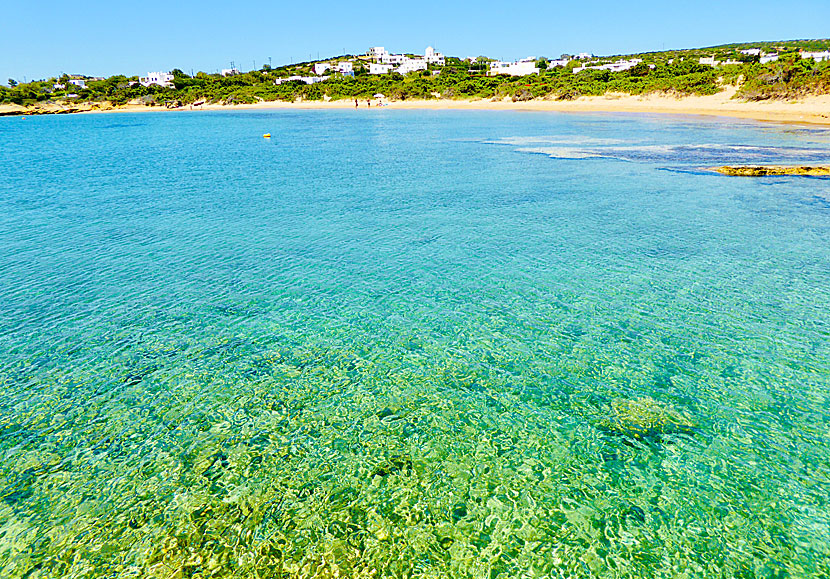 The second beach in Santa Maria.
The shallow bays and the continual blowing makes Santa Maria a popular haunt for windsurfers. Here are tavernas, windsurfing and diving schools and you can play beach volleyball.