It is possible to go on a package holiday from some countries to Milos (check with a tour operator in your country) but it is just as easy to travel independently.
BY CHARTER FLIGHTS
Most likely the plane will land on Santorini. From there the trip continues by ferry to Milos. Certainly there is an airport on Milos, but it is only for domestic flights.
BY INTERNATIONAL FLIGHTS
The quickest way to get to Milos is to fly to Athens. From Athens, you can choose to go by ferry from Athens' port at Piraeus or to go by domestic flight to Milos. Another option is to take the plane to Santorini from where there are pretty good boat connections to Milos. Personally, I prefer to fly to Santorini because I prefer to begin and end my island hopping on an island.
BY DOMESTIC FLIGHTS
Milos has daily flight connections with Athens.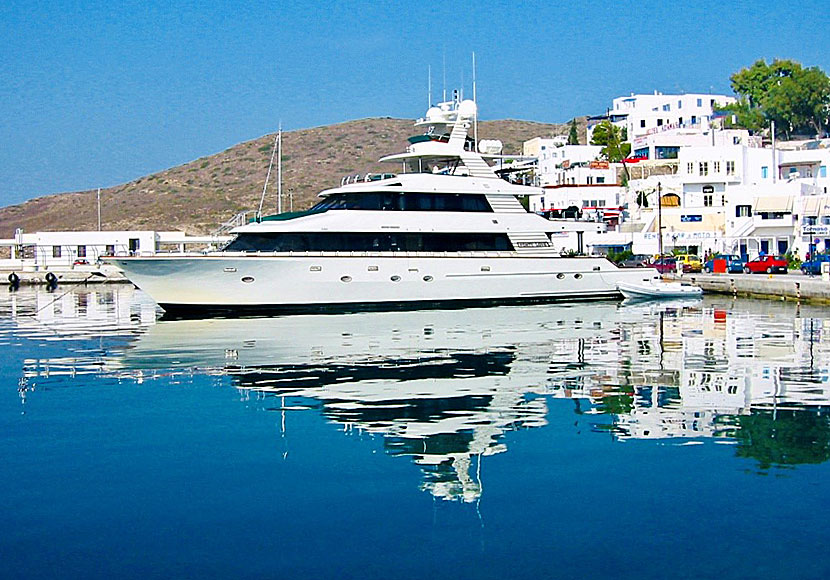 BY FERRY
The boat connections with Athens (Piraeus), Kimolos, Sifnos, Serifos and Kythnos are very good. But the boat connections with popular islands like Santorini, Naxos and Paros are not as good. There is at least one boat a day from Athens' port at Piraeus to Milos during the summer season. Many Athenians travels to Milos on a short holiday, that is why the route is frequented by fast catamarans.