Adamas, also known as Adamanta (the diamond), is the centre of Milos, the main port and largest tourist resort. The village has a sheltered location in the horseshoe-liked inland sea made by a volcanic eruption thousands of years ago. Therefore the port of Adamas is classed among one of the best natural harbours in the Cyclades. Adamas is quite small, it does not take long to get to know the village.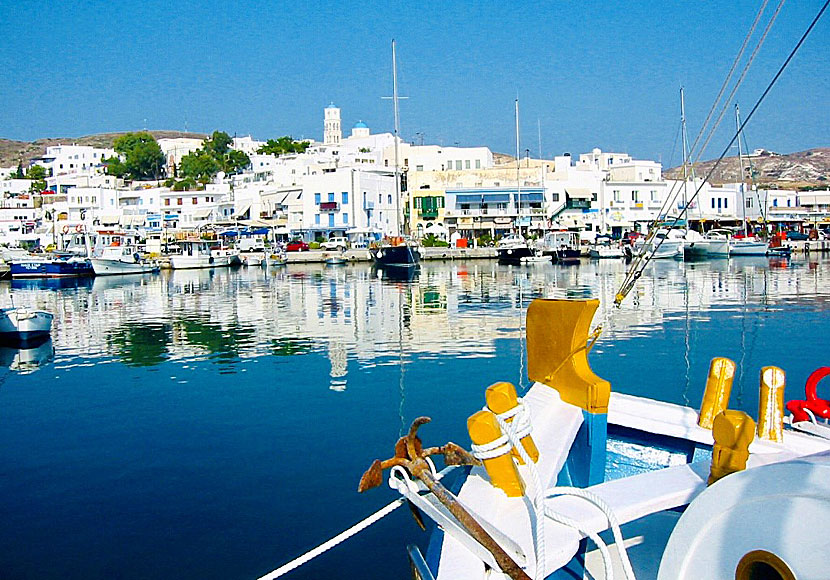 Part of the waterfront promenade in Adamas.
Most of the activity take place around the port and at the pleasant waterfront promenade lined with shops, tavernas and cafes. I have no particular favourite taverna. If I have to choose one, it's Taverna Flisvos.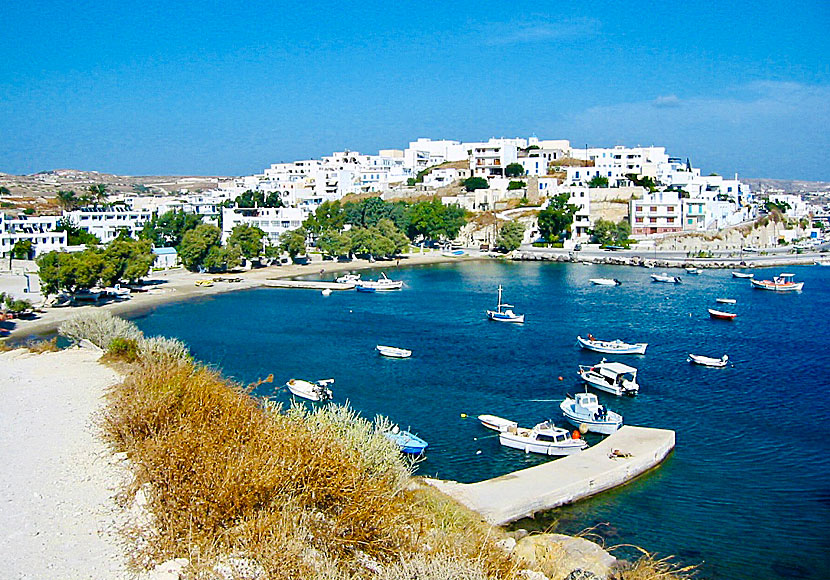 Adamas and Lagada beach.