Leros is not a typical hiking island. I think the reason is that the island is relatively flat, that it is so small and that large parts of the island are built-up. The highest mountain is called Klidi (320 m) and is located above Alinda. Usually I go for hikes when I'm in Greece, but I have never hiked on Leros, besides the pleasant walk from Panteli to Alinda.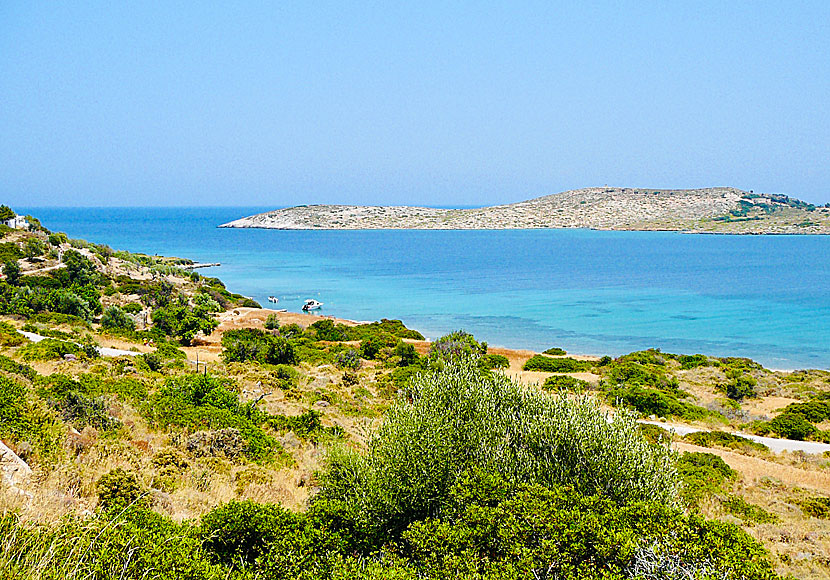 The landscape on Leros is flat and attracts few hikers.
The only hiking map of Leros is published by the Greek cartographic company Terrain maps. The scale is 1:25,000 and the map could possibly be available for purchase on the island. The map describes the best hiking routes on the island.
I can also recommend the hiking book Samos, Patmos, Ikaria, Kalymnos & Six Neighbouring Islands by Dieter Graf. The book describes two hikes on Leros. The book could possibly be available for purchase on Leros, otherwise you will find it on larger islands, or buy it on internet.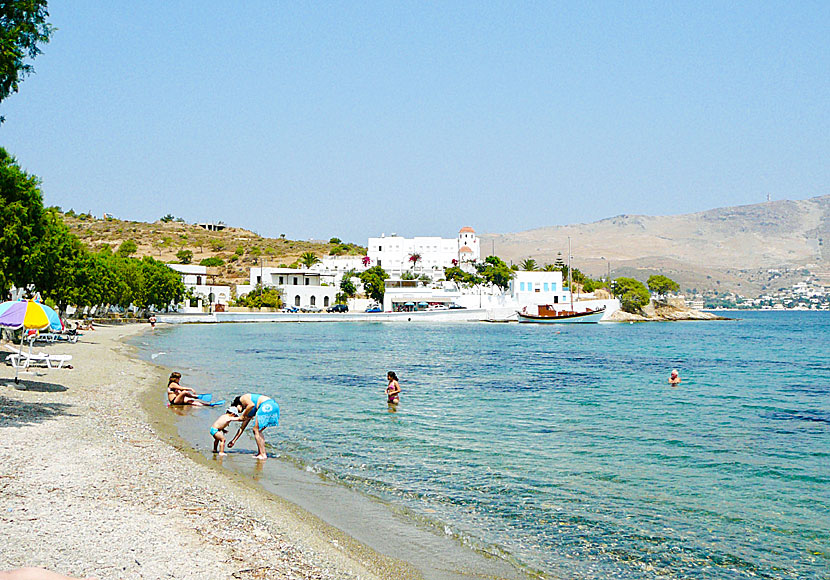 I confine myself to walk between Panteli and Alinda, via Agia Maria and Krithoni.