Vromolithos is a small timid tourist resort with a long, narrow beach not far from Spilia and Panteli. Vromolithos would have been more developed if the beach would have been better. There is nothing wrong with the beach itself, the dilemma is that the shoreline is full of slippery underwater rocks that make it difficult to get into the water.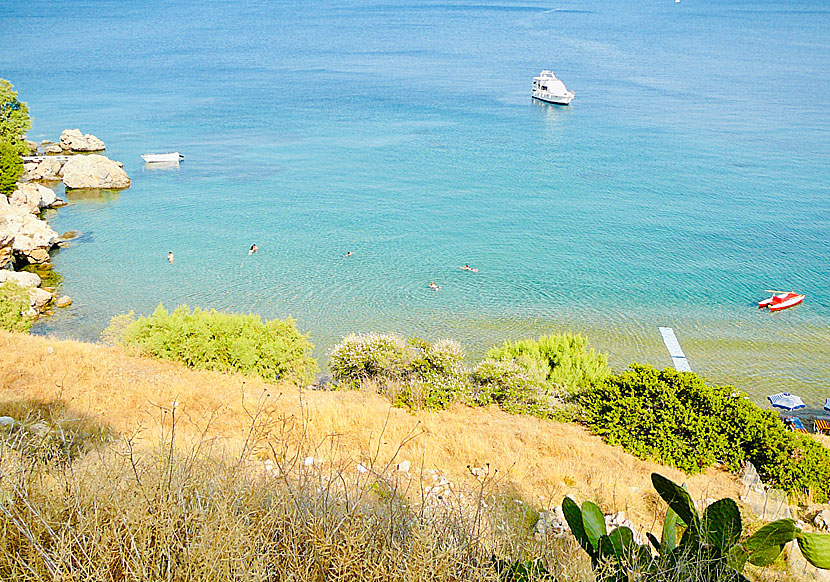 Vromolithos beach seen from above.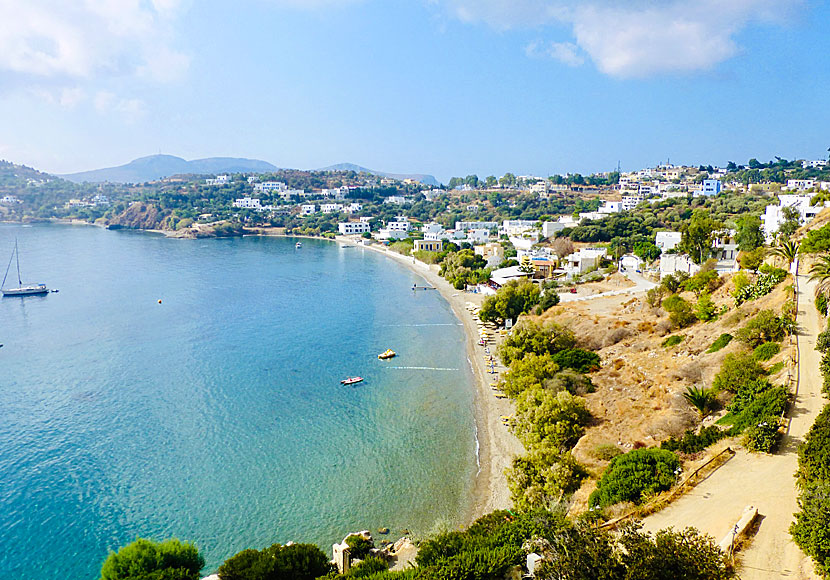 View of Vromolithos from Spilia.
Sure enough, the water is wonderful and the beach has a nice location. That there are underwater rocks are really no major problem, because there are underwater footbridges made from cement bags to walk on.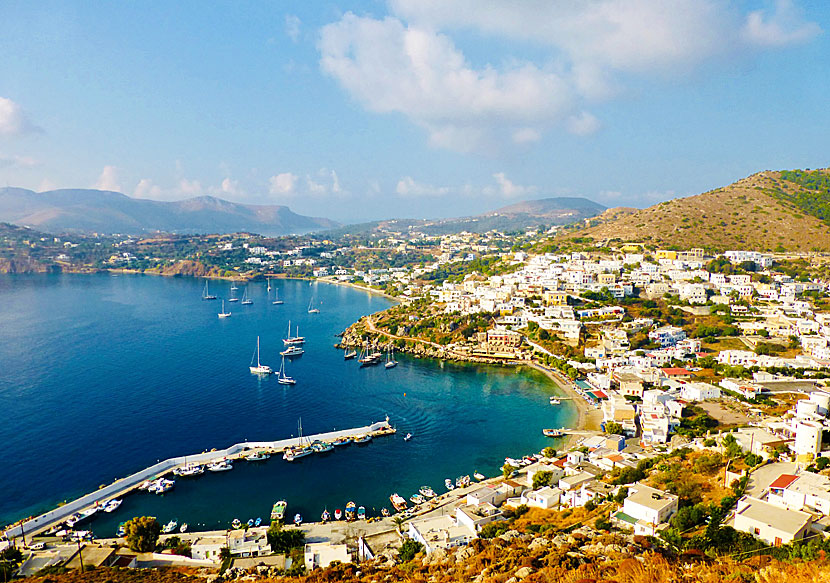 View of Panteli, Spilia and Vromolithos.