Lefkada's historical attractions are few, there are no temples or other ancient monuments that one must "see". Perhaps it is just as well, you'll have more time for sunbathing and swimming, and to be honest, the beaches on the west coast and the archipelago outside Nidri are at least as well worth seeing as any ancient temples.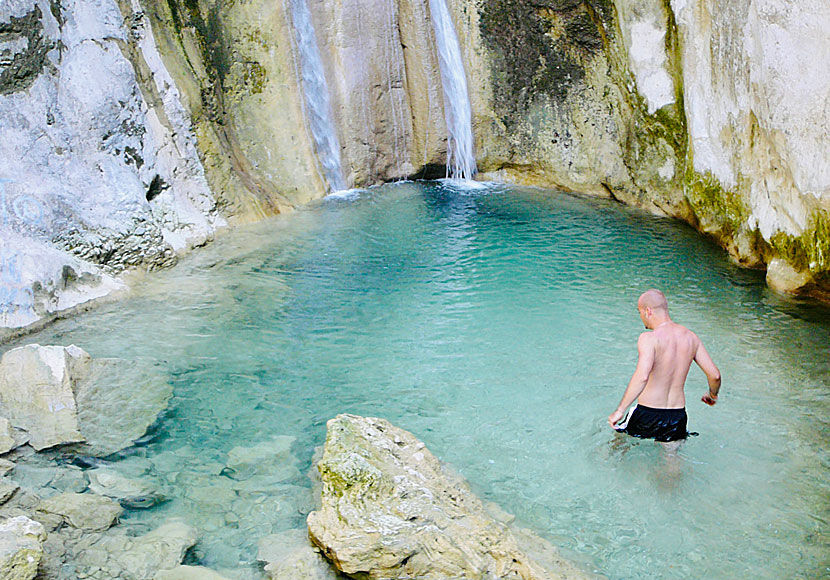 The waterfall above Nidri is Lefka's biggest attraction.
But aren't there any attractions? Yes, there is. A natural one is a waterfall about three kilometres northwest of Nidri. I have seen many waterfalls in Greece, I think that in nine cases out of ten, the hike to the waterfall is more interesting than the waterfall itself. Lefkada's waterfall is no exception, it is not much of a waterfall, only a narrow stream, at least in summer. But the short hike is nice, and if you want, you can go for a swim in the little pool under the waterfall. Always something.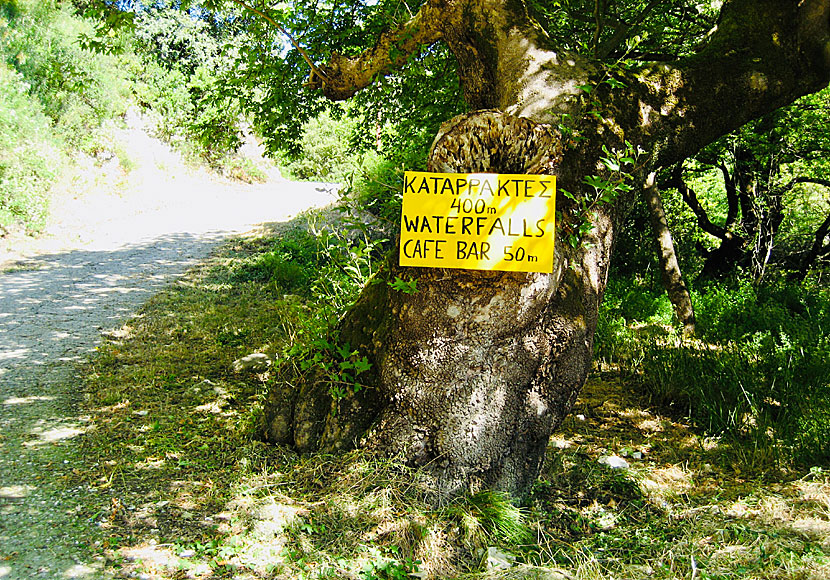 On a hike to the waterfall.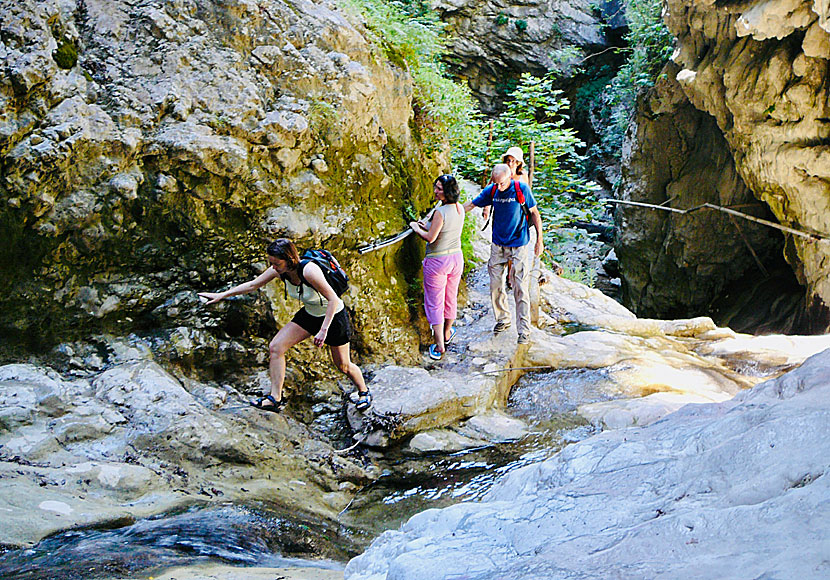 The walk is short, but is slippery if there is a lot of water.