When Greece is marketed, it is usually with pictures from five places: Acropolis in Athens, Santorini, Shipwreck beach on Zakynthos, Myrtos beach on Kefalonia and Porto Katsiki on Lefkada. So if you've never been to Greece or to Lefkada, you've for sure seen pictures from Porto Katsiki. It is not strange that Porto Katsiki is used in marketing, the view overlooking the beach is absolutely stunning.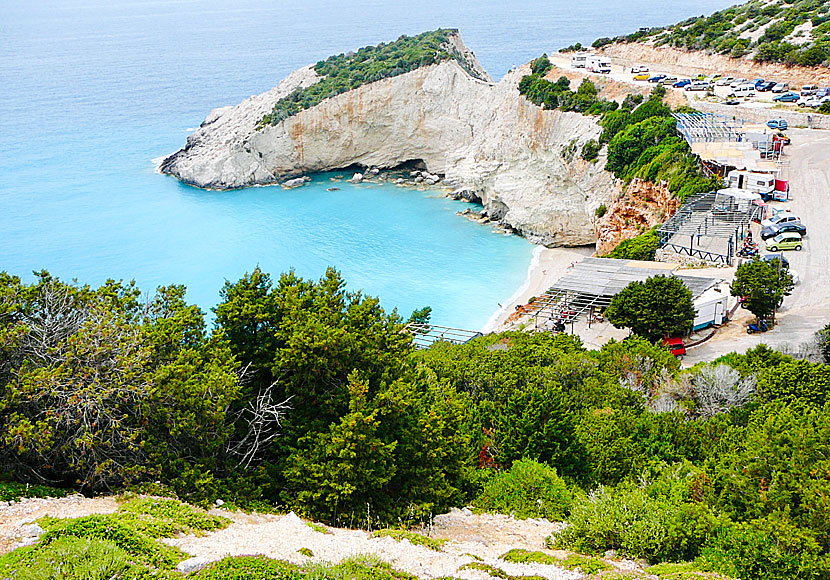 Parking lot and tavernas above Porto Katsiki beach.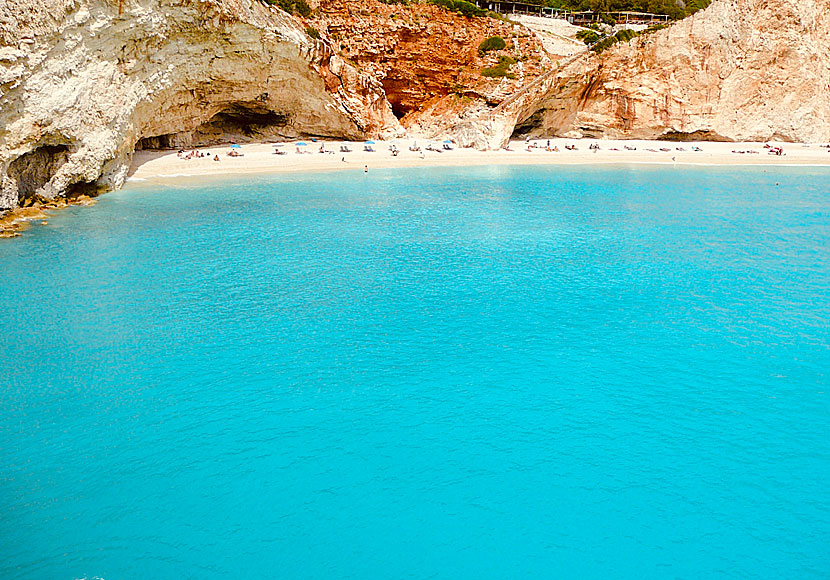 Porto Katsiki is one of the most photographed beaches in Greece.
Before we went to Lefkada for the first time, a good friend told me that when you get out from the water in Porto Katsiki you will think that your body has been coloured blue from the deep blue water. I laughed at him, but the laugh was stuck in my throat when I threw myself into Porto Katsiki's blue water, it was so light blue that it looked like paint.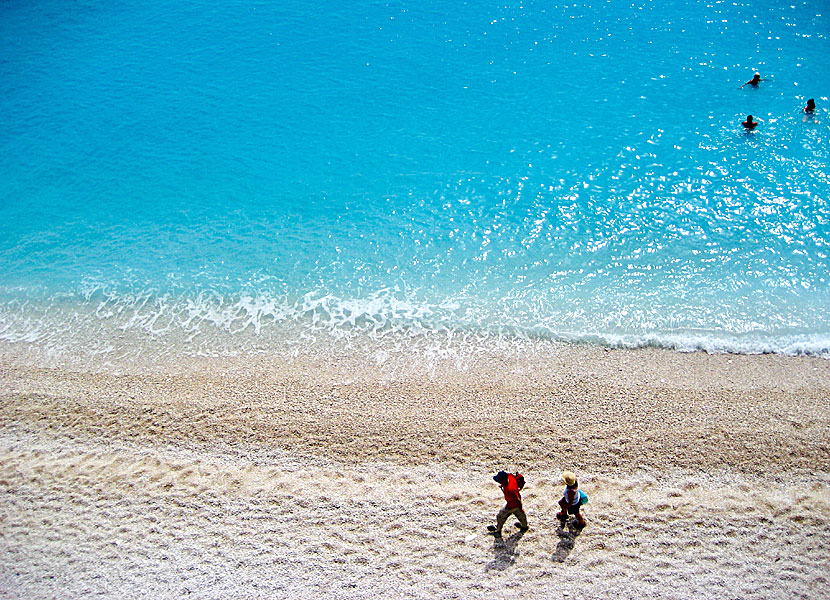 The water at Porto Katsiki is as blue as the Smurfs.