Attractive Lefkada Town (8,700 inhabitants) is beautifully set in one corner of the large saltwater lagoon that separates Lefkada from the mainland. Although the town is located by the water, there is no commercial port, it is very unusual, most of the "island capitals" in Greece have a port with regular ferry service. To compensate, the town has a causeway joining it to the mainland, and one of Greece's most modern marinas, accommodating more than 500 boats.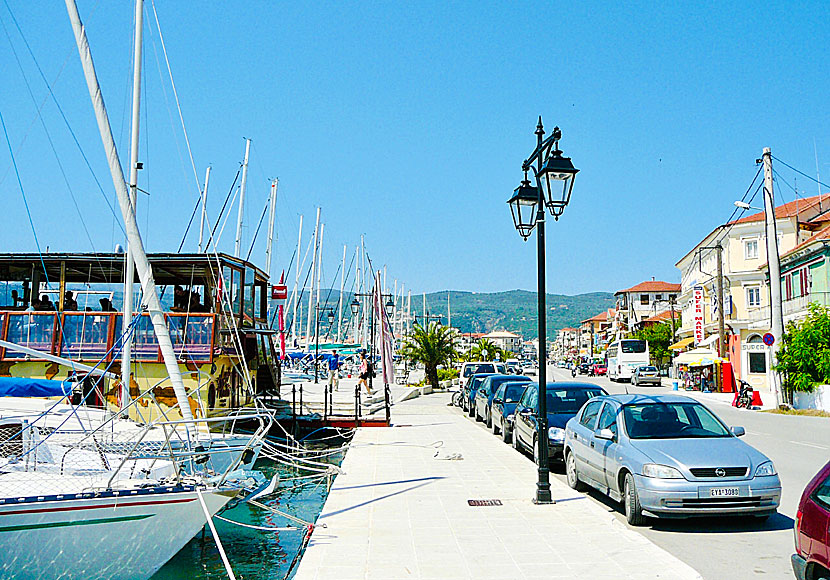 The marina is something of an Eldorado if you like sailing boats, you can stroll around for hours and enjoy sailboats in all price ranges. The marina is like a town in the town and lives its own life. When you are tired of all the nice boats there are several tavernas and bars where you can rest.
Lefkada was hit by a major earthquake in 1948, almost the whole of Lefkada Town was destroyed, it has set its mark in the architecture we see today. After the earthquake in 1948, it was decided that new buildings would be constructed of corrugated iron to protect against future earthquakes. (The town was almost undamaged thanks to the corrugated iron in 1953 when Kefalonia was hit by a huge earthquake that had a magnitude of 7.3.)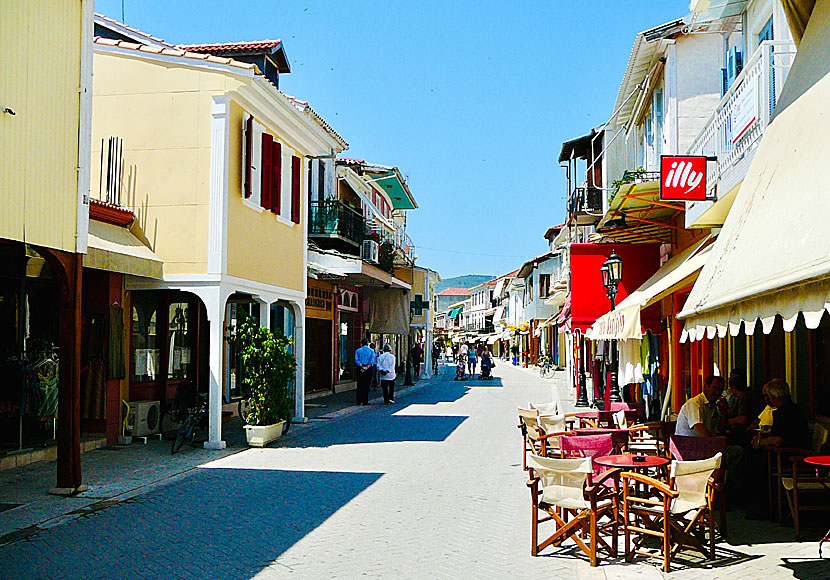 The main street that runs through Lefkas Town.
Corrugated iron (all houses does not have it) does not sound so sexy, and it is not, but for that matter, Lefkada Town is not an ugly town, rather the opposite, it is a nice town with a nice relaxed atmosphere, narrow alleys and beautiful squares with pastel-coloured houses and cosy tavernas and cafes.