Kathisma was previously a rather unspoiled beach and it mainly attracted nudists, today the situation is different, tavernas have been opened and the number of tourist increase every year. I think that Kathisma will be developed into a full-fledged tourist resort within a few years. Nothing strange about it, who does not want to stay at such a fantastic beach.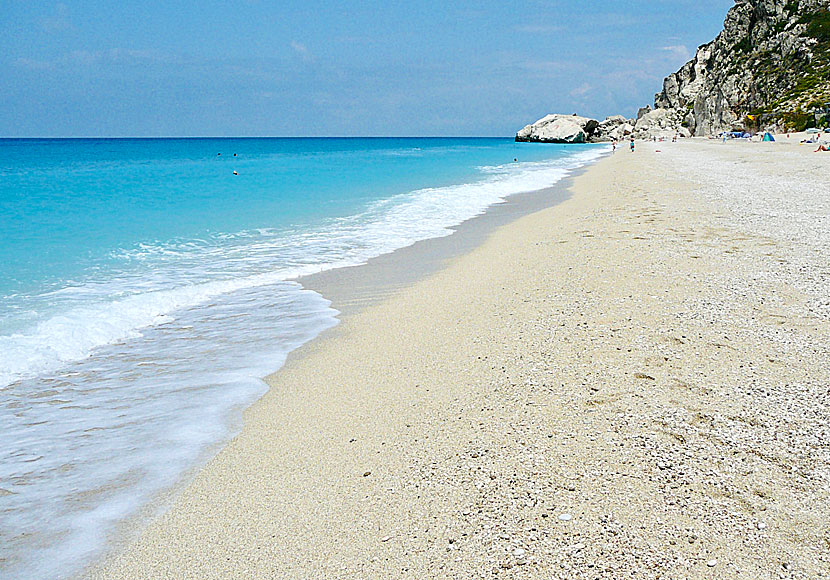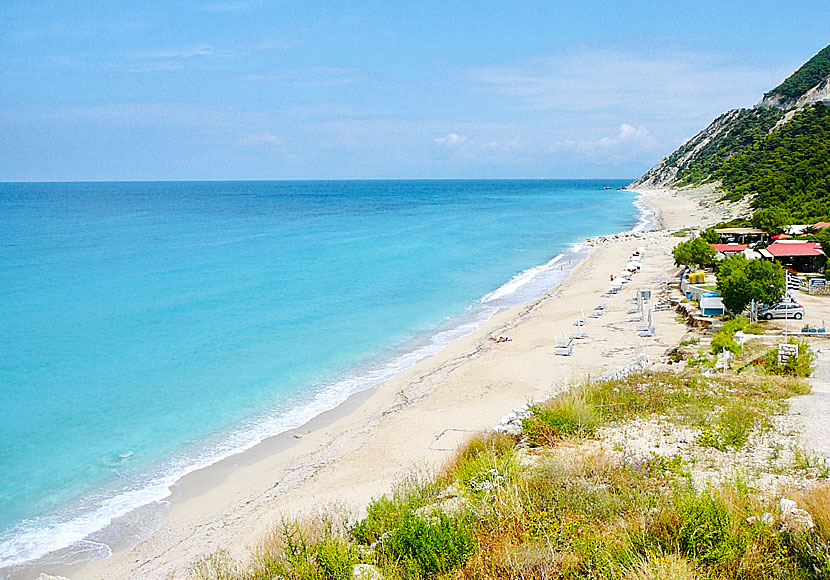 Pefkoulia beach is located just before Agios Nikitas.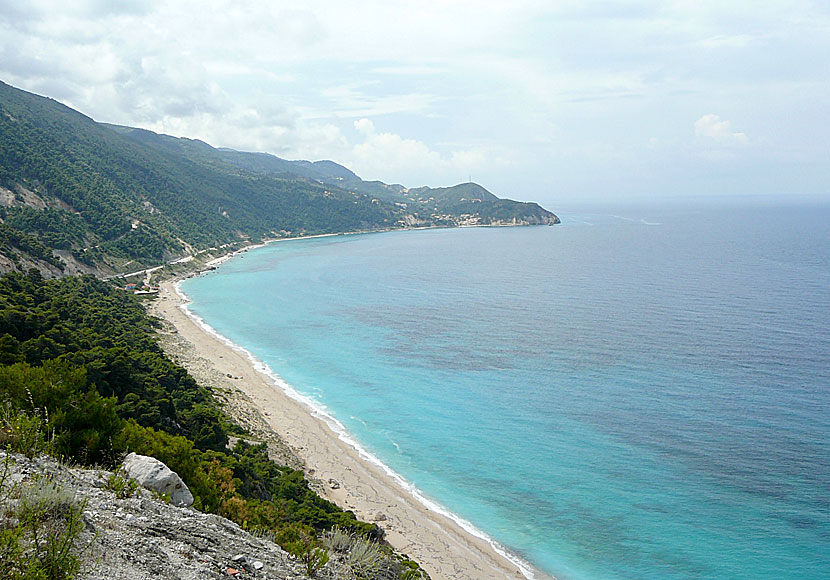 Pefkoulia beach in the other direction.
There are even more beautiful beaches south of Kathisma. A narrow road leads down from the village of Athania (which is a very nice village, perfect for a lunch stop) to Gialos beach. Gialos is an extremely long beach, not as nice as Kathisma, but the water is of course as inviting and if you want to have some privacy, then Gialos is perfect. Gialos is what Kathisma was before the tourists came.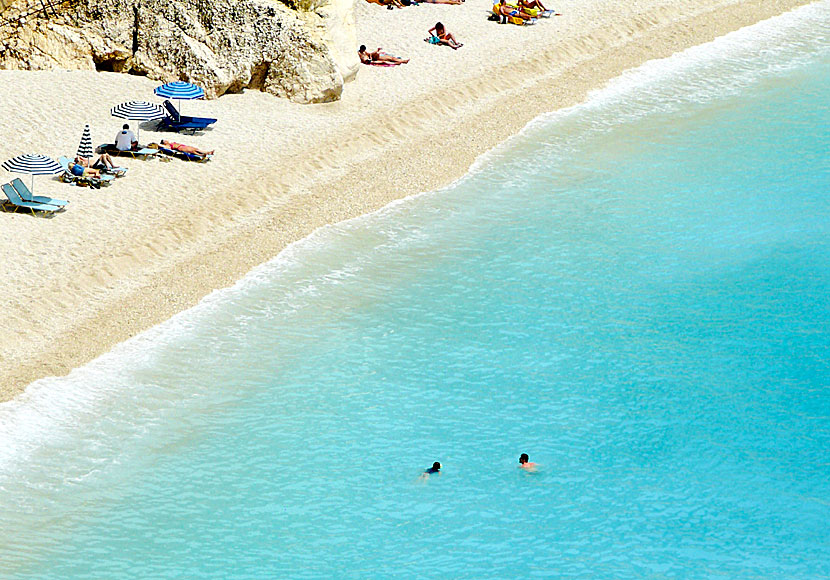 Porto Katsiki beach is located about 30 kilometrers south of Kathisma beach.
If you continue a few kilometres south of Athania, you can choose to drive straight to Porto Katsiki, or turn right and then you reach the enchantingly beautiful Egremni beach. The beach is surrounded by steep cliffs that create an impressive backdrop. To reach the beach you have to climb down about 350 steps from the parking lot. The beach of Egremni has been turned off for a few years due to an earthquake that caused the race to rock down the beach. In the summer of 2021, the beach was opened to visitors again.