If you drive around Lefkada with your own vehicle, you will certainly pass through numerous of unspoiled small villages. It is in villages like these that you realize that Lefkada is not only dependent on tourism.
Karia (or Karya) is the mountain village that is the most interesting of Lefkada's many mountain villages, of course there are many other beautiful mountain villages, villages that are more or less genuine. Drimonas and Exanthia near Karia, as well as Chortata and Komilio on the way to Porto Katsiki are just a few examples of such villages.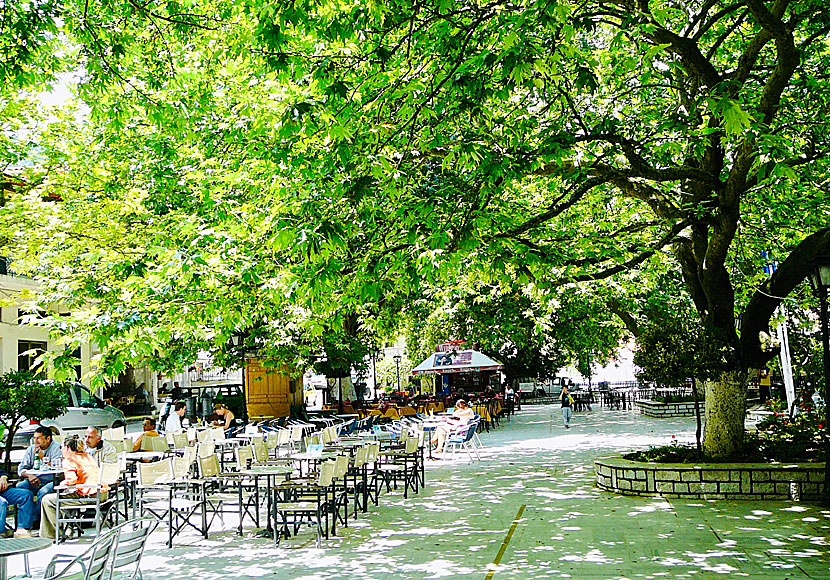 The square in Karia.
Karia, southeast of Agios Nikitas, is a pure heaven for those who like textile handicrafts, the village is most famous for its embroidery. It is said that the embroidery trend in Karia was started by Maria Koutsochero, she was one-armed, yet she sewed without problems. Her embroideries is available for study in the Folklore Museum of the village. Of course, there are a lot of embroidery shops in Karia if you are interested in buying some of the works.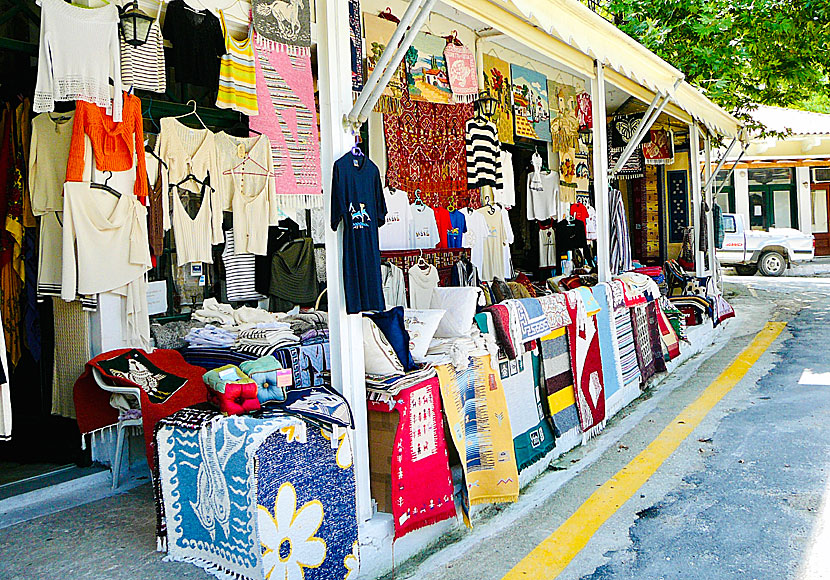 One of many handicrafts shops in Karia.