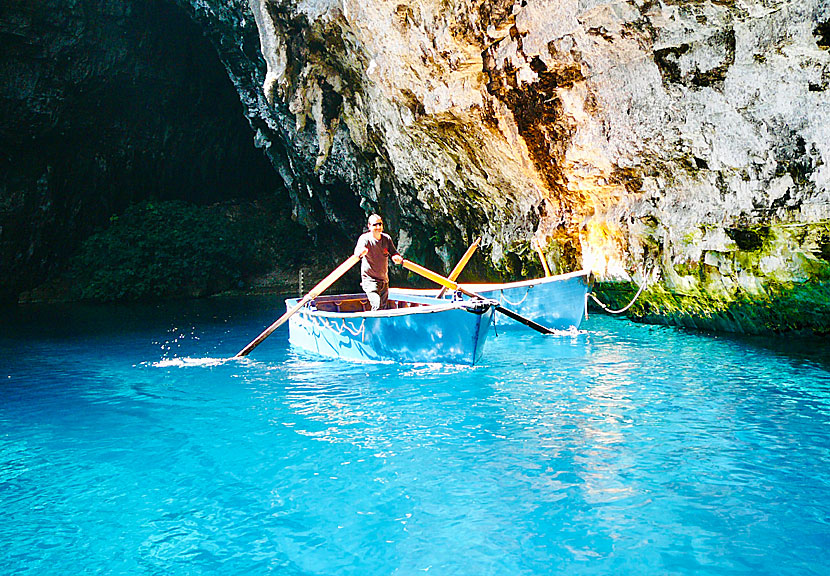 Melissani lake and cave in Kefalonia.
I was sceptical when I first heard about the Cave of Melissani. A cave filled with the bluest water you can imagine, that was what the brochure said. Well well, I thought, it's definitely a tourist trap. But I was wrong. When I came down and saw the bright blue cave lake, I could nothing but agape. It was so awesome!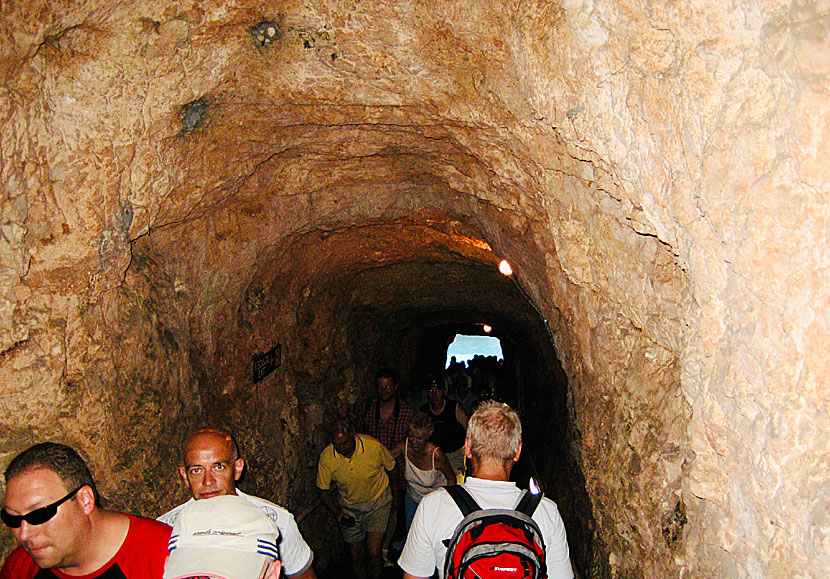 The entrance to Melissani lake.
The cave is reached by a corridor that lies under a souvenir shop. It only takes a minute or two to walk down to the lake where rowers waits at their rowboats. Often it is a queue to the boats. The boat ride starts with a tour in the first chamber, then the tour continues into the second chamber where there is stalactites and stalagmites and a 30 metres long and 8 metres high island.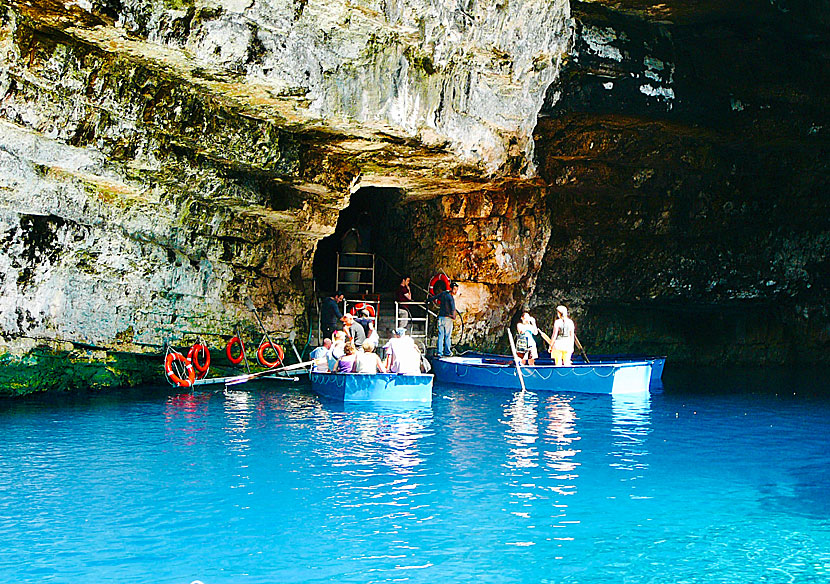 Melissani lake.
The boat trip takes about 10-15 minutes. The cave is open between 09:00 and 18:00 each day. The entrance is around 7 €. The rowers are doing everything they can to get a tip, they put some banknotes on the rail as bait just before the tour is over.