Fourni has not much to offer concerning sights, so you can disconnect the part of your brain that are interested in history.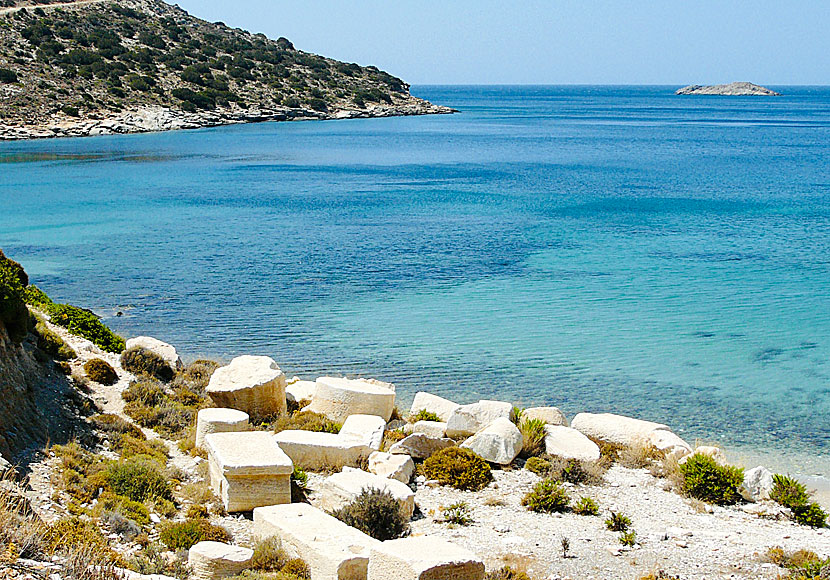 But if you, like me, are interested in old marble quarries, you will have as much as you wants of it at the pebble beach of Petrokopio south of Kambi beach. In one corner of the beach is an old marble quarry. The slope below the quarry - and the beach - are covered with marble stones and parts of columns and Ionic capitals, the largest column is just over 2 meters in diameter.
You can go on foot to Petrokopio if you like to walk, if not, you just rent a scooter, you can go by scooter almost all the way to the quarry.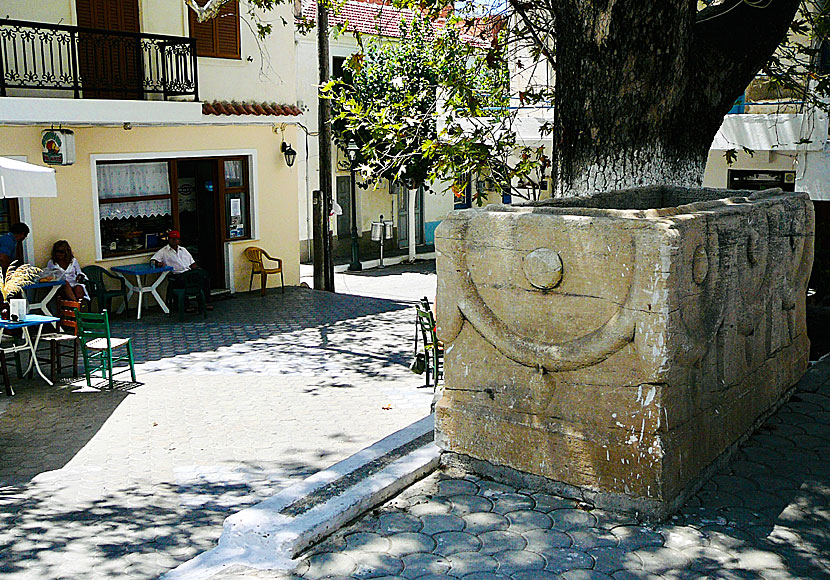 The Roman sarcophagus in Fourni village.