If you feel like travelling back in time, I can recommend a trip to the island of Thymena (or Thimena or Thymaina) located opposite Fourni. Thymena is unknown to most people, the island is almost not mentioned even in the guidebooks, still the island has about 130 permanent residents. There is only one village, it is not particularly beautiful, but very Greek. The village has a minimarket and two tavernas.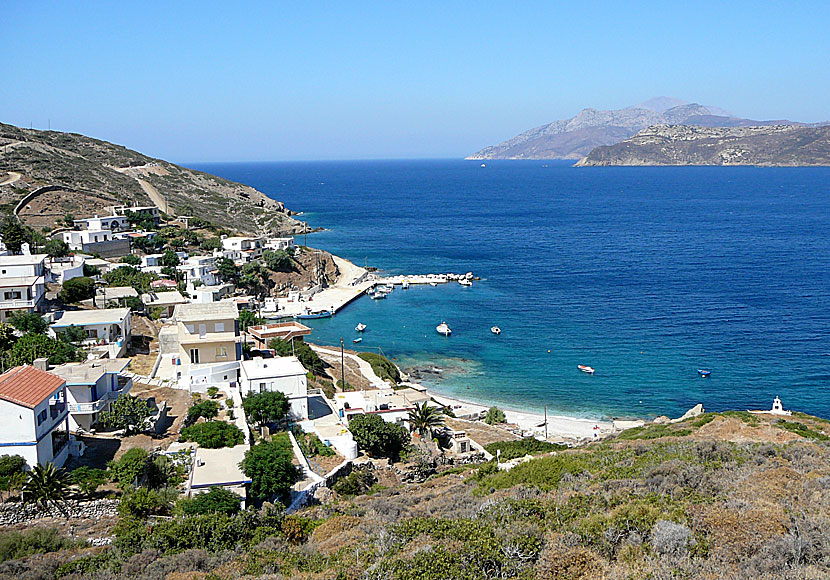 The only village in Thymena.
Both tavernas were closed when we were on Thymena the last time, probably they are only open in the evenings. To the right of the port is a pebbly beach that is good enough for a dip. A short walk from the village lies another beach. To get there, you walk up through the village and turn left, continue until you see a walled in church, turn right at the church and continue until you see the beach in front of you.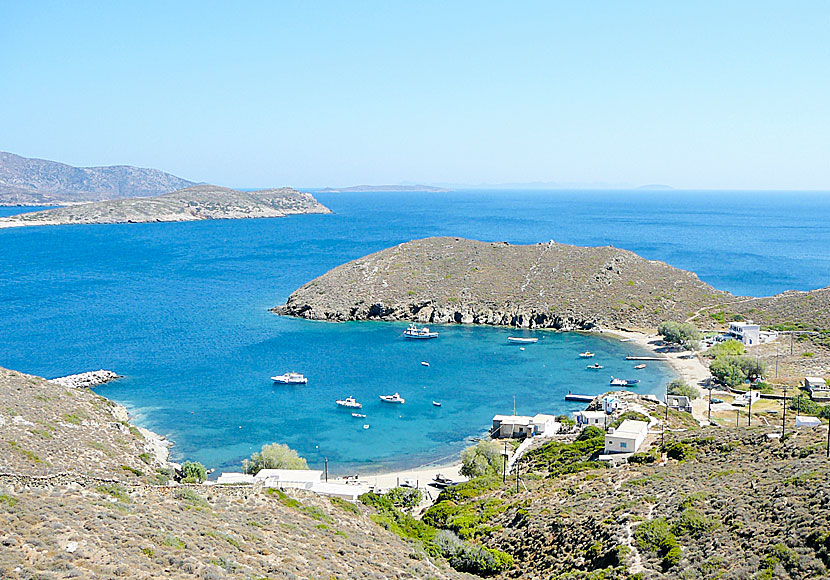 The beach is called Keramido and is quite stony and it is not easy to get into the water. The best with Keramido is Taverna O Kottaras just a few meters from the sea. The tables are placed in the sand under the shady trees. You can easily spend a day with a good book as company on the taverna. If you want to escape civilization for a while the taverna has three rooms for rent. Phone: +30 22750-327 97.