South of Kambi are several beaches, beaches that almost are deserted. The reason is that they are not within walking distance, and that they are pretty mediocre. But the surroundings are nice and the water is just amazing.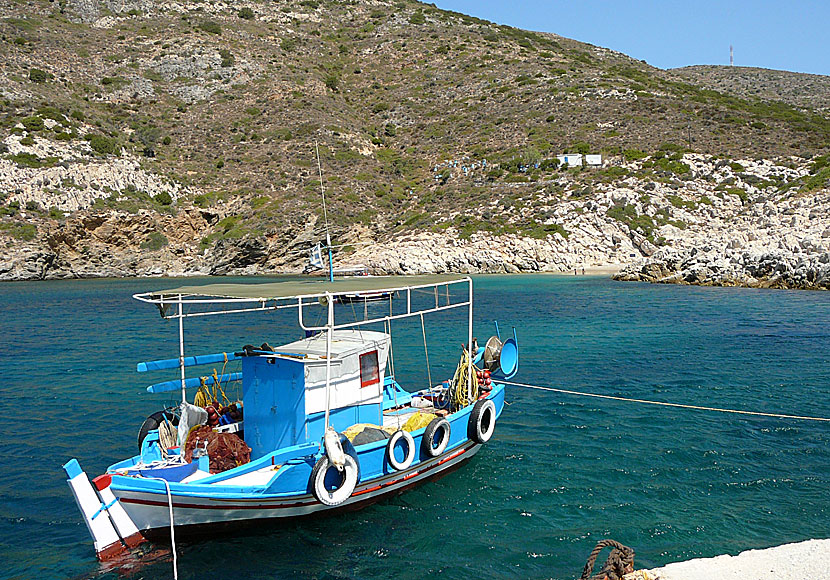 The small beach of Agios Ioannis glimpse behind the fishing boat.
The first beach after Kambi is Elidaki, followed by Petrokopio, Vitsilia, Agios Ioannis and Vlychada in the far south. I also like the beach of Agios Ioannis, it is very small and out-of-the-way, so out-of-the-way that it is almost invisible. Otherwise, Agios Ioannis is a nice excursion destination.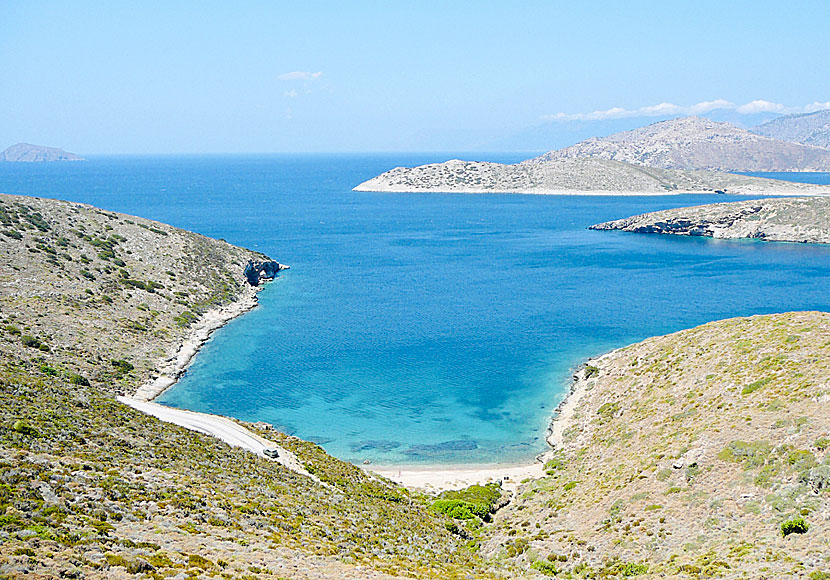 View of Petrokopio beach.