I have never hiked on Fourni, at least not for real. Certainly, I have walked a lot, but only in the southern parts of the island. Northern Fourni is unknown to me, at least from a hiking point of view. I guess it is an excellent hiking island, otherwise would Terrain maps not have published a hiking map of Fourni.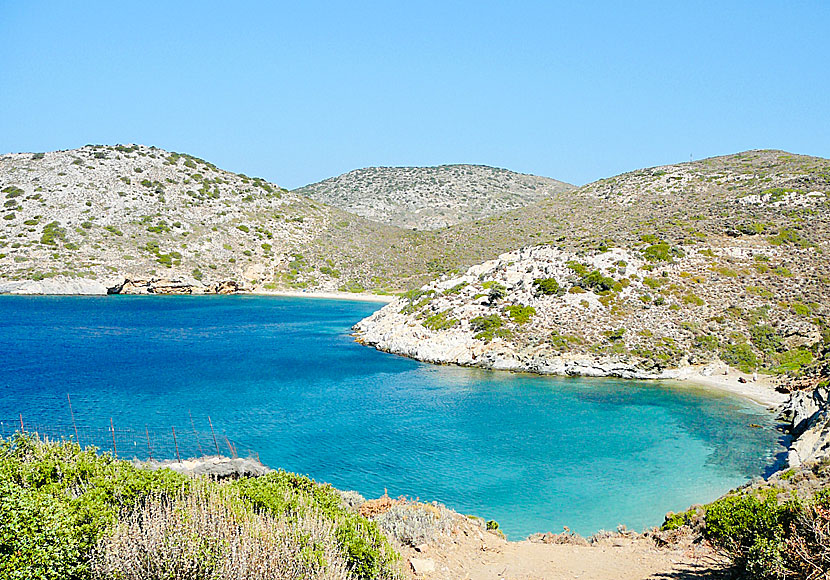 The best hiking map of Fourni is published by the Greek cartographic company Terrain maps. The scale is 1:25,000 and can be purchased on Fourni. The map describes the best hiking routes on the island. In fact, this is the only map of Fourni and Thymena, and it is very detailed.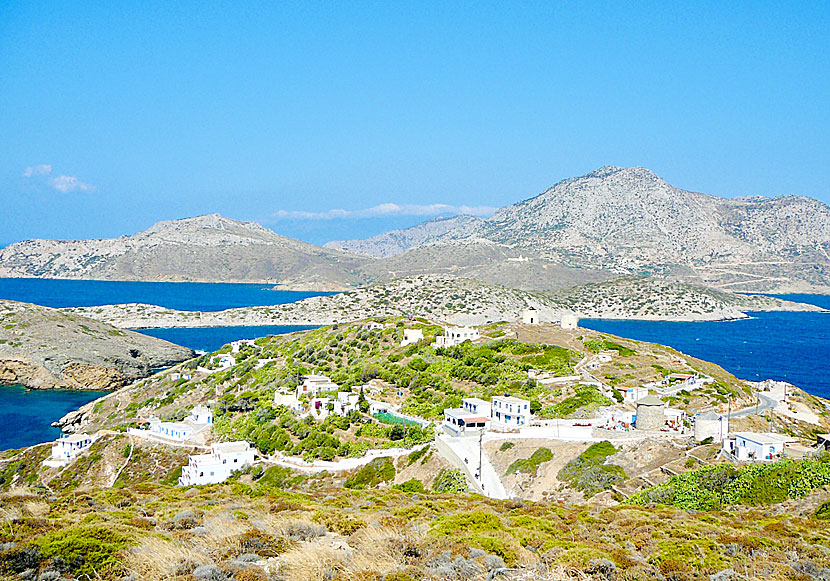 The landscape is very special. Kambi beach to the left and to the right Fourni village.