Livadaki is a small solitary nudist beach in a sheltered bay on the eastern part of Folegandros. The beach is made up of sand mixed with pebbles. There are some slippery rocks in the water, you almost have to crawl into the sea, or walk very careful. Unfortunately, almost no shade.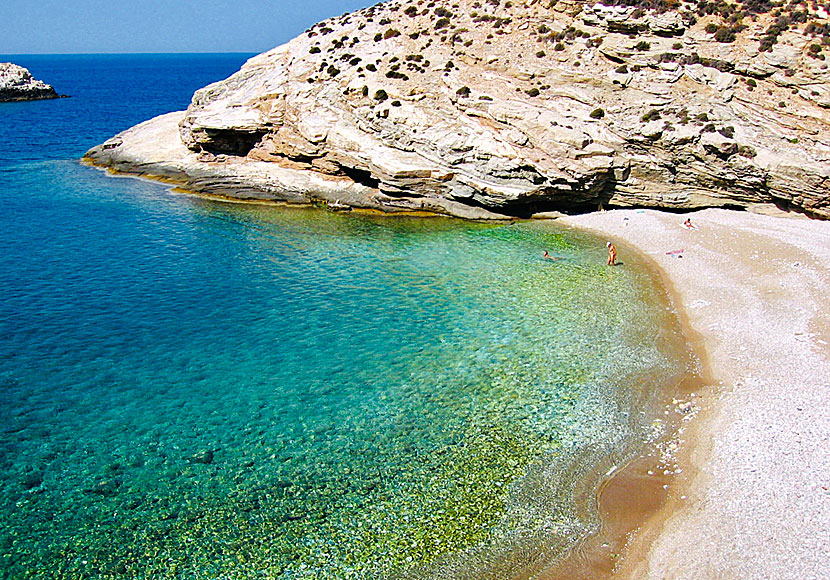 Enthusiasts come early to seize the only shade that is available under a cliff. The surroundings are beautiful and the water is clear and clean. Offshore is a small island in a decent swimming distance.
The easiest way to get to Livadaki is to go by beach boat from Karavostasi or from Angali beach. It is far from the nearest taverna, so bring food and water if you are going to stay long. If you want to get some exercise you can choose to hike instead. The path begins a few kilometres after Ano Meria. A sign points the way to the path. The walk is easy, you follow a well-worn donkey path and it takes about 40 minutes.