When nearing Karavostasi - the port of Folegandros - from the sea you are met by a welcoming picture with whitewashed houses and pastel-coloured fishing boats. Once ashore, one realizes that the picture is more beautiful from a distance, Karavostasi is like a village quite impersonal, but to be a port it is still quite charming.
There is all facilities you need: supermarket, travel agency, car and scooter rental companies, bakery, several tavernas, hotels and pensions. New pensions are under construction, a mark that Folegandros attracts more and more tourists.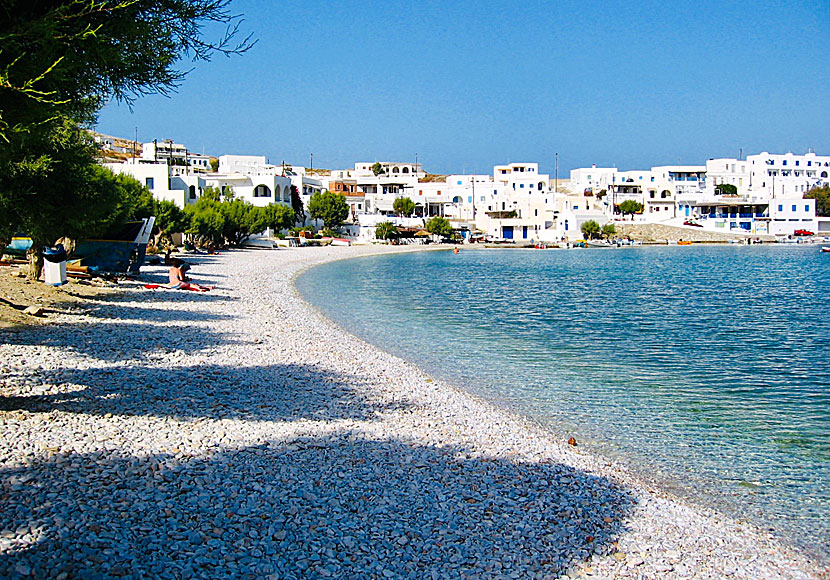 Pebble beach in Karavostasi.
The shingle beach in the port is okay, maybe a little too sharp pebbles that makes it difficult to get into the sea. Better beaches are just around the corner, for example Vardia, located on the other side of the headland to the right of the pier (nose towards land).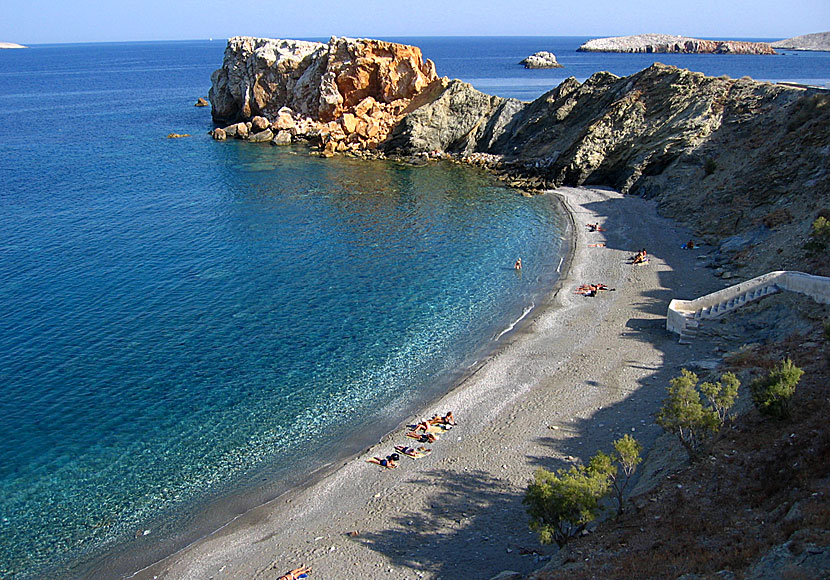 Vardia beach in the port.
To get to Vardia, just walk a short way on the road to Chora and turn right, from a cliff, some steps leads down to the beach. Vardia is a nice beach with gray-white sand and seductively clear blue water.