The beach is not much to brag about, but the sea is inviting. If the wind is northerly - which it is more often than often - seaweed and other rubbish are blown up on the beach and it makes Agios Georgios to feel anything but fresh.
To get to Agios Georgios, follow the road after Ano Meria until you see a sign to Agios Georgios, where you turn right.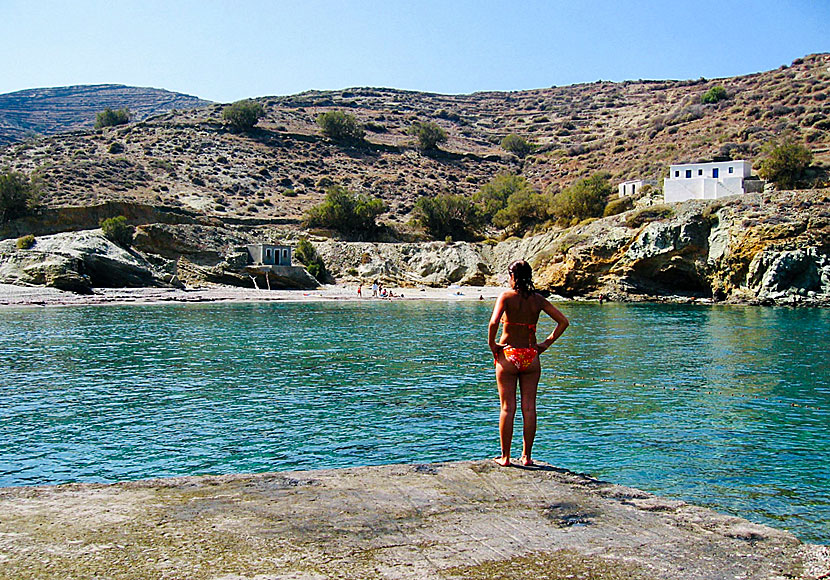 If you do not want to lie on the beach you can swim from the jetties.