Lygaria is a short pebbly beach in a small bay just before Agios Georgios beach on the northern part of Folegandros. The beach is nothing to write home about, but the water is clear and snorkel friendly.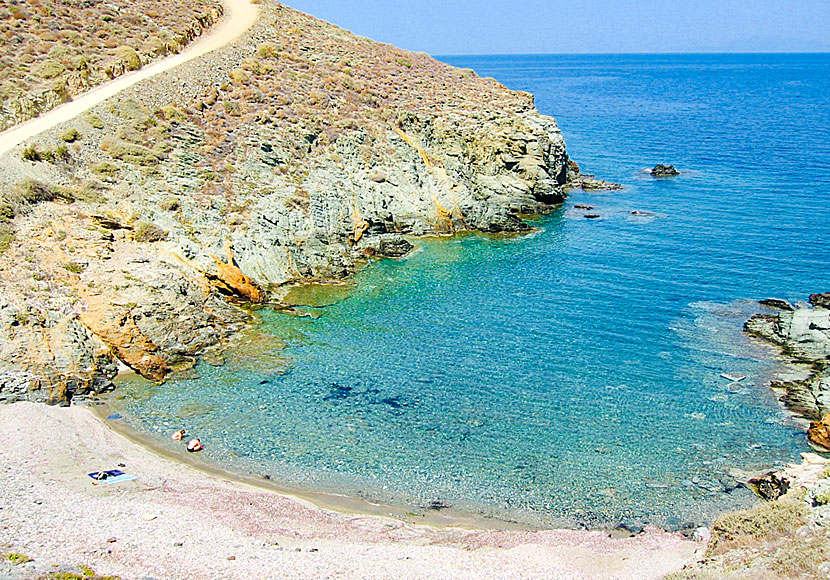 Lygaria beach on northern Folegandros.
'A pirate ship ran aground in the bay during a storm for many years ago. The ship was discovered by a watchful islander who alerted the rest of the residents. Before the pirates had time to recover the islanders attacked the ship and the pirates were forced to leave the island.