Lipsi belongs to the Dodecanese islands and is located between Samos and Kos. Here live about 790 permanent inhabitants spread over 17 km2. Almost everyone live in Lipsi Village. The highest mountain measuring 277 meters above sea level. Nearest neighbouring island is Leros.
Before I wanted to rename this part of the Greek archipelago to The Small Dodecanese. It's not as strange as it sounds, in the Cyclades are a group of four small islands unofficially called The Small Cyclades, so why could not Agathonissi, Arki, Lipsi and Marathi be called The Small Dodecanese.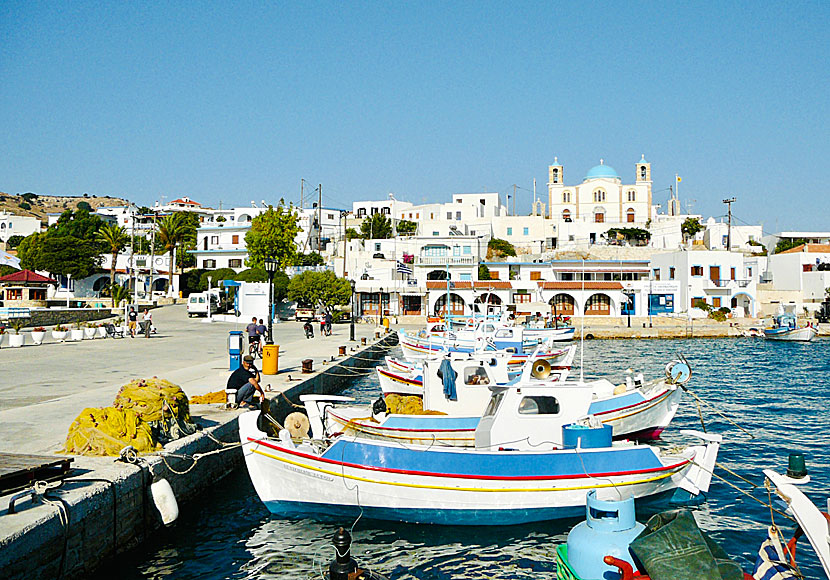 An early morning in Lipsi village.
The islands - between Samos and Leros - are small both in area and in number of inhabitants. Marathi is the smallest, followed by Arki, Agathonissi and Lipsi. Lipsi is not only the biggest, it is also the island that is most tourist-developed, Lipsi feels like a metropolis compared to Agathonissi, Arki and Marathi. In order not to confuse it, I did not create one more unofficial group of islands.
Lipsi is flat, small and overlooked, Lipsi is blessed with a great charm, sleepy pace, genuine Greek everyday life, friendly islanders and pleasant tavernas serving excellent Greek home cooking. Unfortunately, there are not many people who have discovered it. But it is not strange why so few choose to travel here, the island is very small and it do not happen much in a day that has not already happened the day before. Some people appreciate the relaxing atmosphere, others get stressed of it.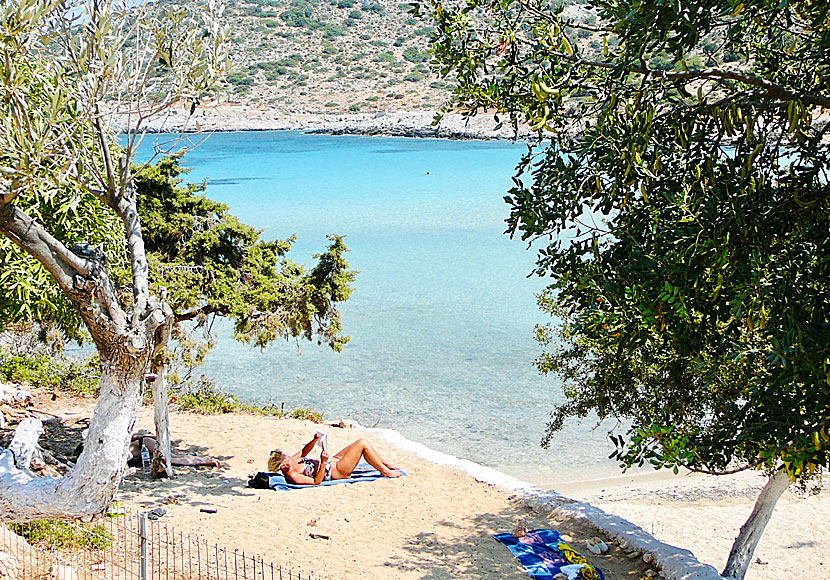 Lipsi is a very laid-back island, as here at Platys Gialos beach.
If you are looking for an island where you can go shopping, stroll around and look at other tourists or to take an exotic drink in a cool bar, then Lipsi is not for you. If you on the other hand are looking for a tranquil, peaceful "laid-back island" you have come to the right place. In short, Lipsi is perfect for "small-island-lovers" who can amuse themselves, for example with a walk to a beach with a beach taverna and sit and read all day. How does that sound? If you answer that it sounds lovely, just go, you will not be disappointed. If Lipsi unlikely do not appeal to you, you are close to other well-known islands like Patmos, Leros and Samos.