There are about ten beaches on Lipsi. Do not expect to be met by long paradise beaches with powdery white sand, sun beds and umbrellas. What you can look forward to is a dozen of small, narrow and sparsely attended beaches surrounded by lovely snorkel-friendly water.
My favourite beaches are Katsadia and Platys Gialos, above all since both beaches have been gifted with great tavernas. Other beaches are Lientou and Kambos near Lipsi Village, and Hohlakoura, Tourkomnima and Monodendri east of Katsadia. You can only get to the beaches Aspronisi and Makronisi by excursion boat.
Here we have gathered the 8 best beaches on Leros.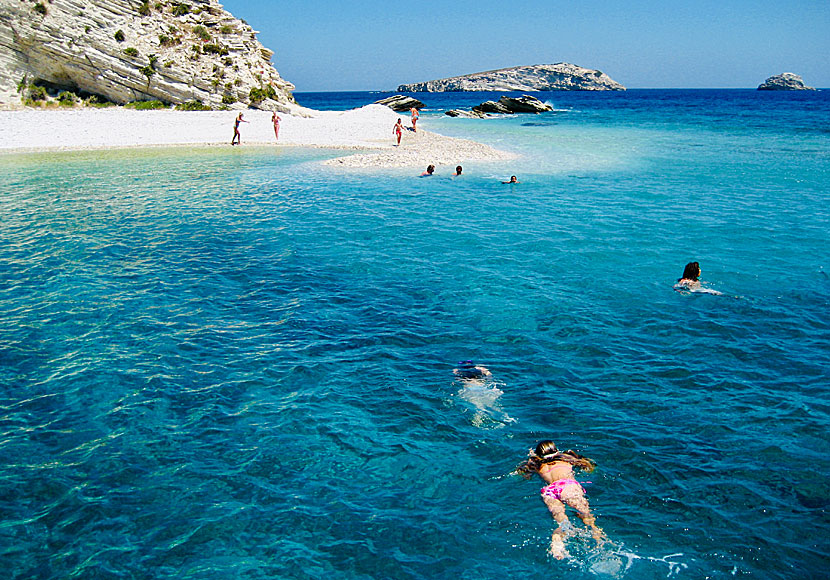 Aspronisi (White island) beach. Read about Aspronisi here »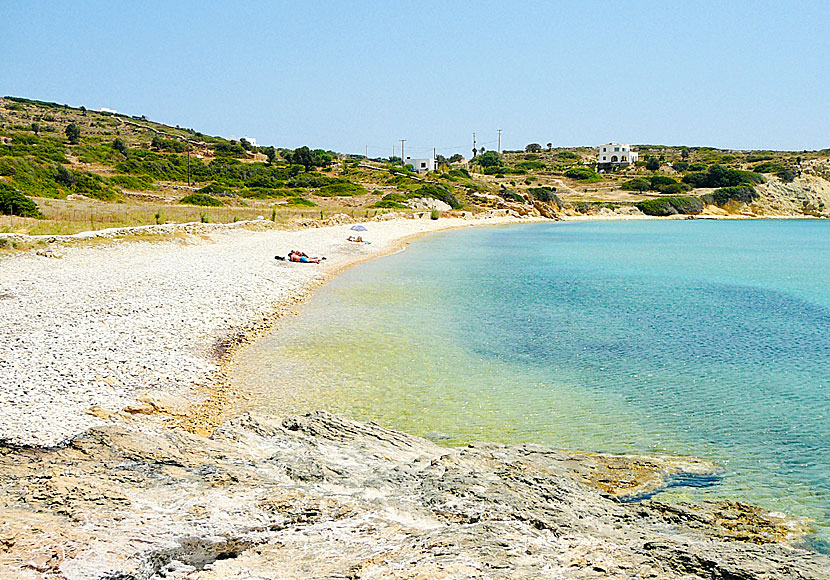 Hohlakoura beach. Read about Hohlakoura here »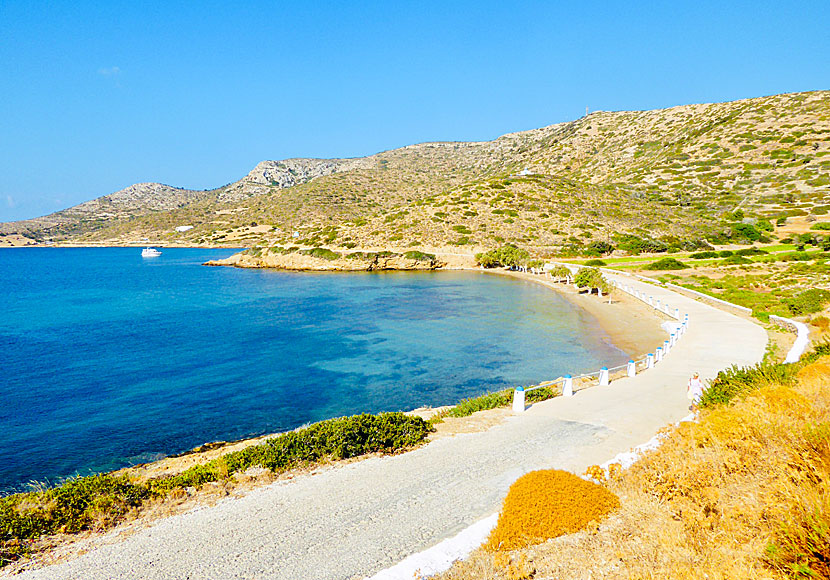 Kambos beach. Read about Kambos here »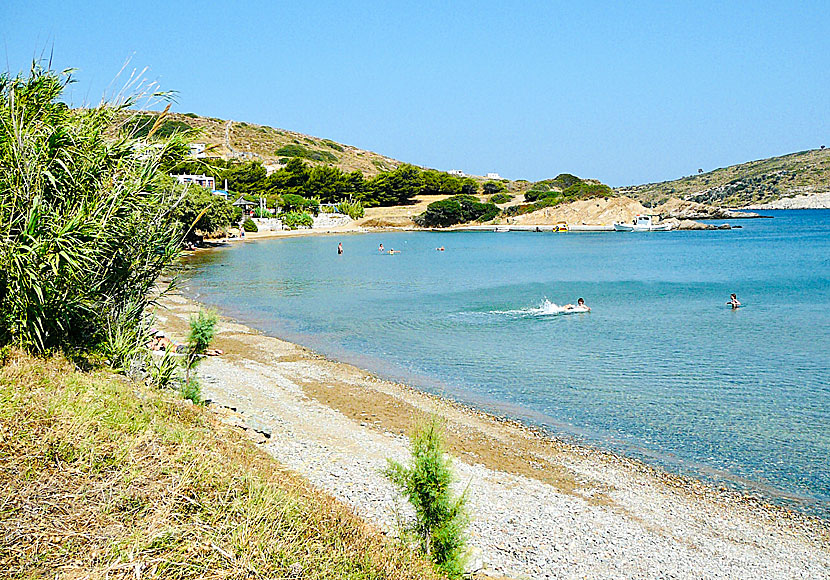 Katsadia beach. Read about Katsadia here »