GETTING AROUND IN PATMOS
Patmos is a small island with few roads. The best way to explore the island is by moped. There are also bicycles for rent. In Skala there are several car, mopeds and bicycle rental services.
Bus runs between the port and Chora. Some trips go on to Kambos and Grikos. Excursion boats to Lipsi, Marathi and Arki departs from Skala in good weather.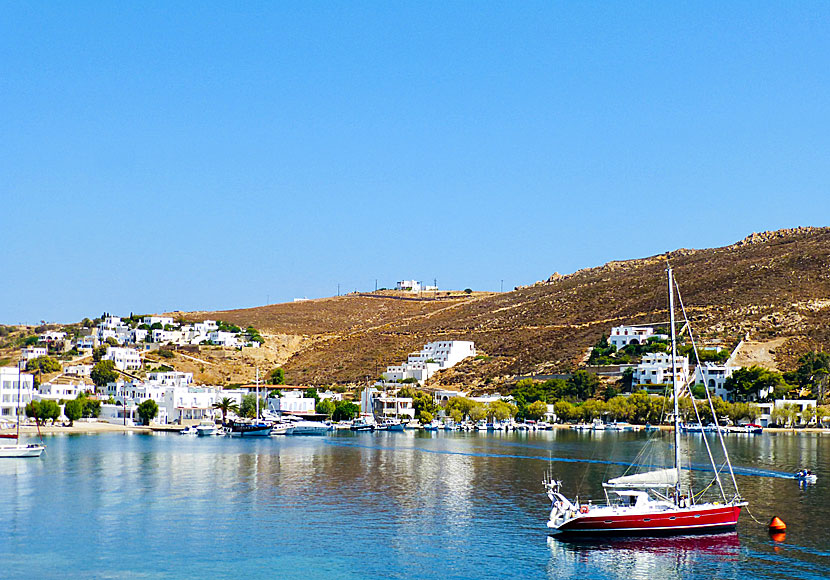 Grikos is my favourite village on Patmos.
VILLAGES IN PATMOS
Skala is Patmos' port and the village where most things happens and also where most tourists stay. There are plenty of tavernas, cafes and bars. In Skala there is a beach that will do just fine for a morning or evening swim. Do not miss Restaurant Pantelis into the narrow alleys near the port, looking like a tourist trap, but appearances are deceptive. Great food and low prices.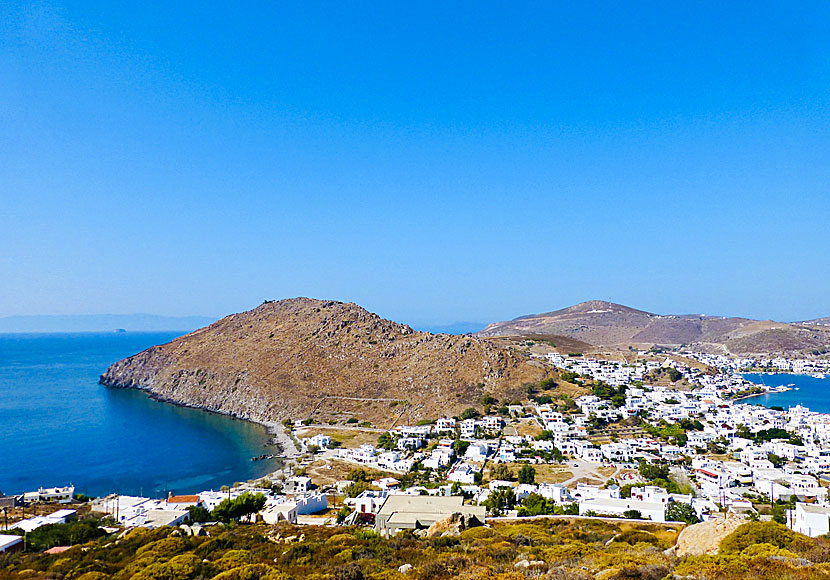 View of Skala.
Skala is located at the narrowest part of Patmos. The beach at the far left called Hohlakas, and is nothing to write home about, but the sunset is beautiful from there.
Chora looks, from a distance, like an impregnable fortress, the Monastery of St John the Divine dominates. It is a typical Greek Chora with many small alleys lined with whitewashed houses. Chora is pretty desolate and silent, except for the area where the monastery lies, of course.
BEACHES IN PATMOS
Psili Amos is definitely the best beach on Patmos. Unfortunately it lies a little out of the way. Either you go with a bathing boat from Skala, the trip takes about an hour each way, or you get there on your own. If you drive a moped or car, you first go to Diakofti, park there, and then walk over the mountain. The walk takes about 30 minutes.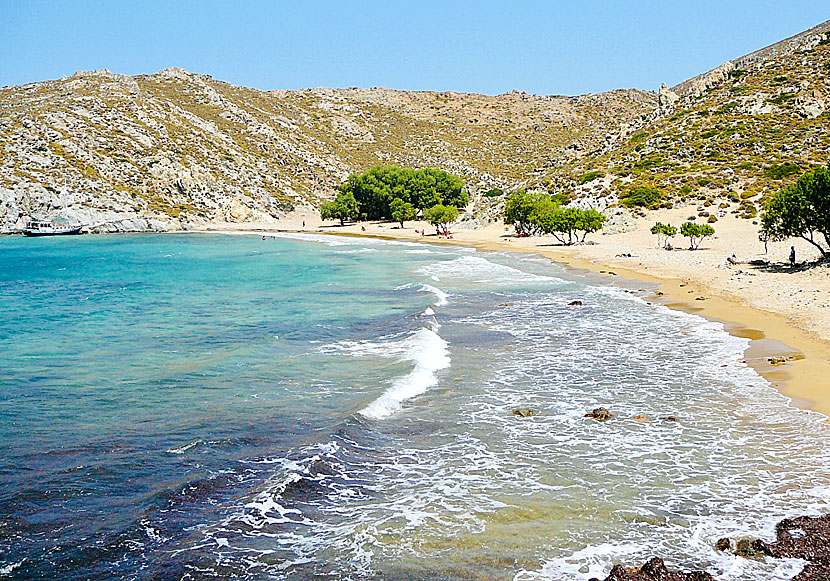 The beach consists of fine sand and it really is inevitably for a swim. Plenty of shade from tamarisk trees. The nice beach taverna that lies under the trees is in itself worth the walk here.