Leros belongs to the Dodecanese islands and is located between Kalymnos and Lipsi. It is a small island with an area of only 54 km2, compared to Rhodes with its 1,401 km². In terms of number of inhabitants (7,900), Leros is placed on the fourth place of the islands in the Dodecanese, only Rhodes, Kos and Kalymnos have more inhabitants. The highest mountain is named Klidi (320 m) and lies above Alinda.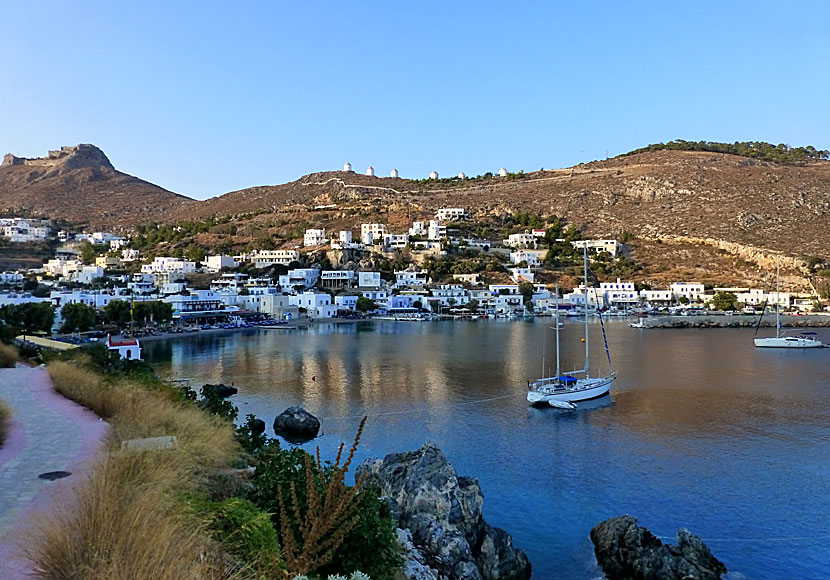 The wonderful village of Panteli.
That it is a small island with a large population have a great importance for the few tourists who choose to spend their holiday on Leros. I write few, because there are not many who travel to Leros. I do not know why Leros do not attract foreign tourists. However, many Greeks travel to Leros. It is also important for us who like to travel to Leros.
The formula is as follows: large population + many Greek tourists + few foreign tourists = very good Greek food. I have been four times on Leros, and I have never been disappointed in the food, rather the opposite is true, I have been pleasantly surprised each time. There are restaurants that are so excellent that they are worth a long detour, even from another islands. If you enjoy Greek food you will for sure love Leros.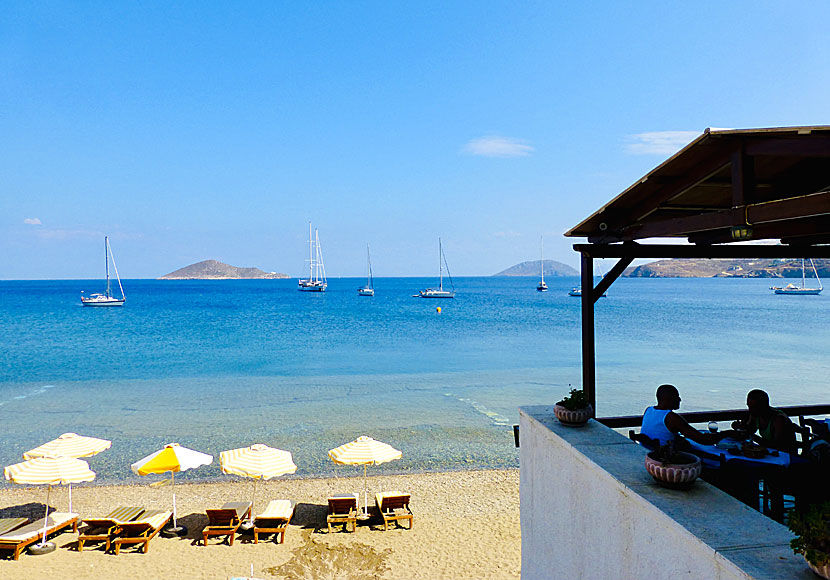 Vromolithos is a small village with beach and a taverna.
Not everyone loves Leros despite the good food. I know people who do not like Leros at all, and I know people who love the island. Those who like Leros do it enormously, few other islands have such fanatical fans, and many of them go to Leros several times a year. Some stay for a long time, some so long that they finally settle down.
Actually some Swedes lives on the island. Also I like the island very much. That the food is fantastic means a lot to me since I am childishly fond of Greek food, I also like that the island is so Greek and that people are so extremely hospitable and friendly. Another reason is that one of my favourite Greek villages - Panteli - lies on Leros.