BY TAXI
Taxis are a cheap and comfortable way to travel, just remember to strike a bargain before you jump into the taxi. Taxi stands are located in Parikia and Naoussa.
BY BEACH BOAT
Many of the beaches in the north of Paros is served by beach boat, a nice way to start and end your day. As long as the weather permits, the boats are cancelled when it is to windy. You can go by beach boat to Kolymbithres, Monastiri and Lageri from Naoussa. And to Krios beach from Parikia.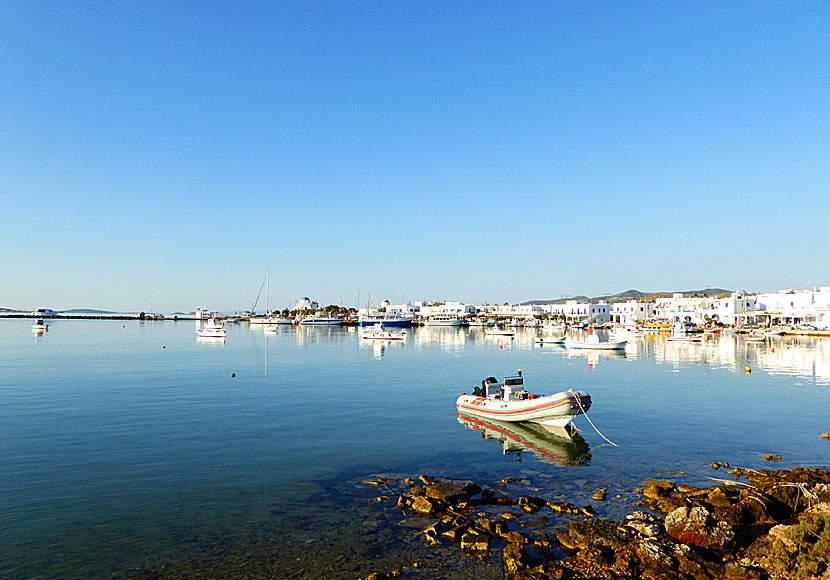 Visit Antiparos over the day. You can catch the entire island in one day.
BY EXCURSION BOAT
You can go on a pleasant and memorable day trip to Mykonos and Delos by excursion boat. Delos lies just west of Mykonos and according to mythology, Apollo was born here. If you are the least bit interested in history and culture you should visit Delos. In addition you get a few hours in Mykonos Town, which is one of the most photogenic villages in the Greek archipelago.
You can also go independently on a day trip to Antiparos and Naxos. If you are going by car ferry from Pounda to Antiparos you can bring your own car or scooter.
HIKING
Paros is good hiking island, So if you like to hike you will like Paros.